Car Finance is an easy and effective way to pay for your new vehicle. Instead of paying for your car in one single lump payment, you can spread the cost into more manageable instalments. It is a legally binding agreement between yourself and a finance company, in which you pay off the cost of the vehicle usually over a period of between 12 and 60 months, including any interest and extra costs. Sometimes a deposit will be required and will need to be paid before you can drive away.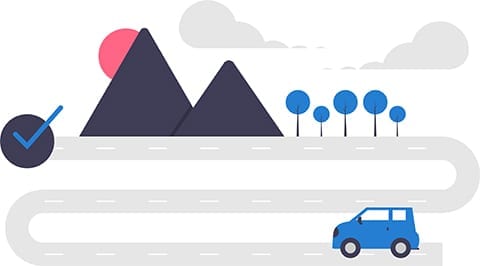 Complete our quick and free online application to see if you have been approved. Shortly after you have been pre-approved a member of our team will contact you via telephone.

Agree to the terms of the finance deal, including the monthly repayments, APR and any other costs such as a deposit. After this you simply need to sign the paperwork and drive away!
Who can get car finance?
We can accept the following car finance applications:
Unemployed, Self-Employed, Part Time Workers, Full Time Workers, Zero Hour Contracts, On Benefits, Claiming Tax Credits, Young Drivers, Retired Drivers and more!
Lets Get started!
Apply now and you could be driving your car within the week!
Provisional License holders, Carers Allowance,  Disability Allowance, Ex Bankrupt Bad Credit, No Credit History, Good Credit, Armed Forces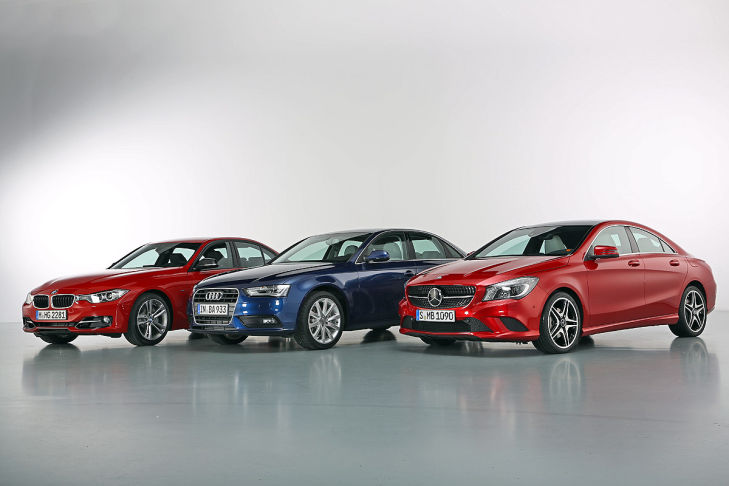 Types of finance we provide:
Advantages of getting Car Finance through us
Car finance has never been easier! Applying takes just 30 seconds and from there, our team works tirelessly to get you the best possible deal. We understand that different people expect different things from their car loan so we make sure you get one that suits you the best. It doesn't end there, we can offer you a range of deals that many of our competitors can't.

Flexible Repayments Term Length
You can choose a package with a repayment term of between 12 – 60 months to help fit in with your monthly budget. That way if you prefer to pay your car loan off as quickly as possible then you can choose the 1 year option, alternatively if you would reduce your monthly payment but pay it back for a longer period, you can go for the full 60 month term. It's worth noting that interest rates are often affected by the term length, our customer contact experts can guide you through this and help you make an informed decision on what is best for you once you have applied.

Weekly or Monthly Payments
On all of our packages you have the option of paying back your loan weekly or monthly. This allows you to choose a payment schedule that fits with your lifestyle. You can also choose the date the payment leaves your bank account to a date that is the most convenient for you.

Fixed Interest Rates
We offer competitive fixed interest rates on all of our car packages giving you complete knowledge of your weekly/monthly payments. This allows you to budget better and avoid any nasty surprises that an increase in interest rates could cause. We can guarantee your monthly payments will remain the same throughout your car credit agreement.

No Deposit Car Finance
We can offer car finance with no deposit on many of our packages. You can leave behind the stress of worrying about getting together a large upfront payment. We also don't require you to part exchange an existing car. Instead drive away your car with the peace of mind that you have an affordable deal with no initial costs.

Experts in approving bad and no credit car history applications
If you are wondering, 'Can I get get car finance with a bad credit history?', or 'Do no credit car loans exist?', then we are here to say 'yes'!. We are experts at approving applications from those who have bad credit scores or no credit rating at all. We care much more about your affordability than a number on a credit report.

Car Finance by Make
If you know what make and model of car you are after, we can help secure the finance for you. You can visit our cars page to browse some of the cars currently available. If you already know which car make you are looking to get finance for then you can find out more in depth information by clicking the images below.
Which type of car finance is right for me?
Hire Purchase Car Finance
Hire Purchase is a good option for customers who want to own the car in the long term. You choose a car, the finance company pays the dealer and you essentially hire the car from the finance company. This means they have full ownership of the car during the repayment period but you will be given the option to own the car at the end of the repayment period. If you want to do this, there will be a small admin fee you have to pay. Find out more about buying a car with hire purchase.
Conditional Sale Car Finance
This agreement is similar to a Hire Purchase agreement but you commit to buying the car at the beginning of the agreement. This means that once all the repayments have been made ownership of the car automatically transfers to you. Again, you choose the car, the finance company pays the dealership and the finance company own the car until the final payment has been made. Read more about what a conditional sale car finance agreement is.
Personal Contract Purchase (PCP)
PCP is an agreement where you choose a car, the finance company pay the dealership and you pay the finance company monthly instalments. However, with this type of agreement you will only repay part of the total amount that is due, as there is a lump sum at the end of the repayment period (this is called a Balloon Payment). At the end of the repayment period you can either give the vehicle back or keep it. There are a couple of conditions to returning the vehicle. Firstly, it must be in good condition . Secondly, it must not have exceeded your estimated mileage (which you are required to do before entering into the agreement). will be charged for every mile extra, unless you have renegotiated prior to the end of the period. Learn more about personal contract purchase car finance.
Car Loan
Also known as a personal loan, a car loan and is not secured against the vehicle. You will own the vehicle straight away and generally interest rates are better on this type of finance. However, one thing to note is that you don't get the same level of consumer protection that you would have with a PCP or a HP agreement. Finally, to take out a car loan, you will usually need a fairly good credit rating. Read more about getting a personal loan.
Looking for other vehicle finance?
We can provide you with…