Looking for student car finance? We can help!
Having a car is important no matter the stage of life you're at. Whether you're driving to lectures, going to work, or driving home for the weekend, a car can be vital to your university life, but how can you get car finance as a student? We've made it simple! You can apply for student car finance in a matter of minutes, and we can match you with the most suitable lender! You can then drive away in the car of your choice – it really is that simple!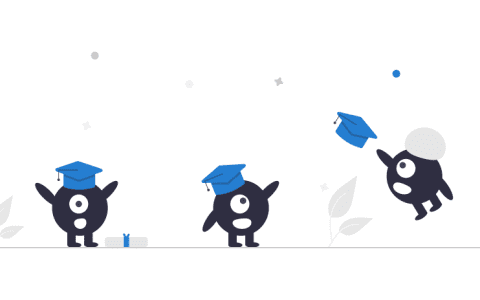 Can students get car finance?
With Refused Car Finance, it is possible to get accepted for car finance with a student loan. Car finance is an ideal way to spread the cost of owning a car into affordable monthly, this can be really beneficial if you only have a small amount of income or a student loan. Getting a used car on finance with us is all about affordable repayments from a range of trusted lenders!
Types of car finance for students 
We specialise in hire purchase car finance which is a really straightforward option for students or anyone looking for finance! Hire Purchase allows you to spread the cost of your chosen car into affordable, fixed monthly payments. We match you up with the most suitable lender for your circumstances from a wide range of trusted UK lenders. You can then get the car you want from any FCA-approved dealership in the UK!
Benefits of Hire Purchase
Low or no deposit needed
Low-interest rates
Flexible repayment terms
Fixed monthly payments
No lump sum at the end of the term
How to increase your chances of getting student car finance:
There are a number of ways in which being a student could hold you back from getting accepted but we've put together a handy guide of how to increase your chances and secure the best car finance deals for students!
Before you start applying for finance, you should know where you fall on the credit scale. When you apply with us, we perform a soft search credit check on your credit file that does not harm your credit score. We recommend getting into the habit of checking your credit score yourself at least once a month. When you check your credit file, you should make sure all your information is accurate and up to date. If there are any mistakes on your credit file or anything that doesn't look right, you can contact the credit referencing agency that provided your credit file. 
Build your credit history
As a student or young person looking for car finance, you may find yourself with bad credit due to no credit history. No credit car loans can be a better option for you if you have little or no credit history. Having no credit could hold you back in your quest to get a car on finance. However, there are a few ways in which you can help to build credit. One of the easiest ways is to get a mobile phone contract in your name and meet the repayment each month. You could also consider a credit-building card and make small purchases each month that you pay off on time and in full. We have many lenders who can help students who have little, or no credit history get finance.
When you apply with us, we will ask for your annual income and many of our lenders will ask for bank statements or proof of income if you are accepted. Having a part-time job and regular income can make you more attractive to finance lenders as there is more evidence that you can afford to pay back your car finance. It can be hard to be a full-time student and have a job but it can be really beneficial for your financial life.
⭐️⭐️⭐️⭐️⭐️
"Faultless service from refused car finance. Massive thank you to Sean for all his hard work in securing me a fabulous car on finance! Something I never thought would happen due to my poor credit score!"
– Mrs Jones
Source: Reviews.io
Consider joint car finance
If you're struggling to get approved on your own, you could consider a joint car finance deal. A joint car finance application is when two people take out finance on the same car. This can be beneficial for student car finance as you could ask a parent or family member to support your application. If you have a little credit history or low income, lenders use your partner's details to prop up the application. When you apply with us for a joint car loan, neither of your credit files will be impacted as we only provide a soft search. 
Do I need a deposit for student car finance?
Having a deposit to put down for finance can be beneficial and could even help you get approved. A deposit means that you don't have to borrow as much from the lender and help to reduce your monthly repayments. However, we know how hard it can be to save for a deposit as a student. So we have many car finances deals with no deposit available and also come with affordable monthly repayments! 
Can I use student loan to pay for car finance?
You can use your student loan on anything you like but in reality, it should be used to fund tuition costs and living expenses. You could use part of your student loan as a deposit but we recommend having an additional income to help with your finances.
Do I need to be a certain age for finance?
We can only offer finance to people over the age of 18 years old because the minimum age you can legally sign up for a car finance agreement by law is 18. 
Can I get car finance for students with bad credit?
If you have a low credit score, you've come to the right place! We are bad credit car finance specialists who work with a range of trusted lenders. Our lending panel has options for people with bad credit to get car finance with affordable repayments and no hidden fees!