For many of us, being retired is where we strive to be. You have so much more free time and you can finally do those things you've been putting off. Having a car to get around can be very important when you're retired but can you get car finance if you are retired? Well, you'll be pleased to know that with Refused Car Finance, retired car finance is possible! We don't judge you based on your credit history either and our bespoke lending panel has been designed to make car finance more accessible for a whole range of drivers! 
Car finance for retired people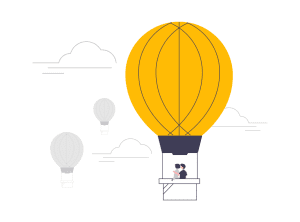 Car finance for retired people has never been easier! For us, it works in the same way as anything finance deal and being retired shouldn't hold you back! As a car finance broker, we work with some of the most trusted lenders in the UK and can help you get a car finance package that you're happy with. Our bespoke lender's panel includes many reputable lenders who accept retired workers and help them get a car on finance. We only want to know how much you can comfortably afford for finance each month and your current income status. If you receive an income in the form of a pension or interest in savings, you can use this towards your monthly budget. Finding out how to budget for a car can be a worry but as long as you don't sell yourself short each month, retired car finance should be simple! 
How to apply for retired car finance:
To get started, we need to take a few details from you through our online application form. Applying with us only takes a few moments and won't harm your credit score either!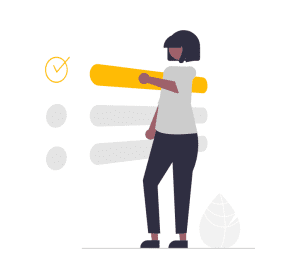 When we receive your application, you will be assigned your very own personal finance expert who will put your application in front of the lenders we think would suit you best and select the lowest rate possible for your circumstances. Once you're happy and you've received approval, all that's left to do is sign the paperwork.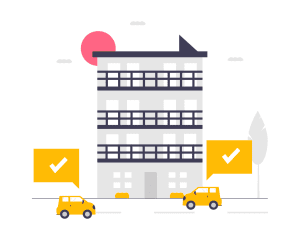 The final part of the process is choosing a car within your budget. We give you the freedom to settle any car within your budget from any FCA-approved dealer across the UK. We even liaise with your chosen dealership on your behalf and help you every step of the way! 
Can a retired person get car finance? 
Yes! Retired car finance with Reused Car Finance is possible! We try to make car finance as accessible for everyone as we can and that includes people who are retired. Our lending panel can offer a whole range of finance packages for people who are returned, including no deposit options, hire purchase finance and even options to refinance a balloon payment too. Using our quick affordability check we can see how much you could put towards your finance payments each month and the loan amount you could borrow with fast decisions! Find out more about why affordability is important for car finance. 
Have you already been refused car finance? 
Most of our customers come to us asking 'why have I been refused car finance?' so don't worry, you aren't alone! When you've already been declined for a car finance deal, it can be disheartening but we're on your side. We help people with low credit, or no credit history, or who have previously been refused to get the car finance approval they are after. However, there are a few ways in which you can prepare yourself for a car finance application and help increase your chances of approval. 
5 top tips to securing retired car finance:
1. Check your credit file. 
A recent credit score survey carried out by Refused Car Finance showed that 20% of our customers didn't know what their current credit score was and 45% said they didn't check their credit report regularly. You should get into the habit of checking your credit score regularly and taking notice of the information listed on your report. Negative or false information on your report can have a negative impact on your credit score. If the information listed on your credit report doesn't match the information you input on your car finance application, lenders may also be worried that it's a fraudulent application in your name. 
2. Reduce any existing debt.
When you're retired, it can sometimes mean that your affordability may be limited. If this is the case, it can be a good idea to look at your existing finances and credit and try to reduce some of what you owe first. Not only can it free up some money to go towards your car finance deal but it can also help to increase your credit score too. 
No matter what your current employment status is, your affordability should always come first. Your budget for car finance should be realistic and affordable. You will need to meet each and every payment over a number of years, if you fail to do so, you can risk the car being taken away from you and it can have a detrimental effect on your credit score. If you're applying for car finance as an older driver, it can be tempting to go for the longer possible term length to help reduce your monthly payments but it also means you will pay more interest. Where possible, you should try to choose the lowest possible term length for your budget. 
There are so many reasons why drivers like to get a used car on finance and it can be really beneficial to you too. Used cars typically tend to have a lower purchase price than brand-new cars and this helps to lower the loan amount. You can benefit from lower car finance monthly payments when you choose a used car and they can be easier to get approved for too. From a lender's point of view, it's all about risk and lending out more money increases the risk if the lender doesn't get their money back. A smaller loan can be more manageable and can still benefit from low-interest rates too. 
If you don't have a deposit to hand, don't worry, all of our car finance deals come with no deposit needed at the start of the agreement. However, it can be beneficial to put some money towards your car finance if you are struggling to get approved. A deposit contribution helps to lower the loan amount and means you don't have to borrow as much from the lender. This then means that a smaller loan could either be paid off quicker by reducing the loan term or means you benefit from lower monthly payments. 
Get approved for car finance when retired
If you're looking for retired car finance, why not give us a go? Our short application form only takes a few minutes to complete and won't harm your credit score either. We'll then be in touch with a financial decision for you.