Jaguar may just be one of the most luxurious and recognisable car brands on the road. They are lavish with high-end interiors and powerful engines with a wide range of car models to suit everyone. It's easy to see why Jaguars have always been so popular with British drivers.
Now merged with Land Rover to make Jaguar Land Rover, this brand is making some of its best cars yet. If you're looking to finance a used or new Jaguar, then you've come to the right place.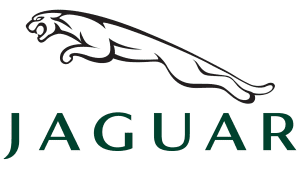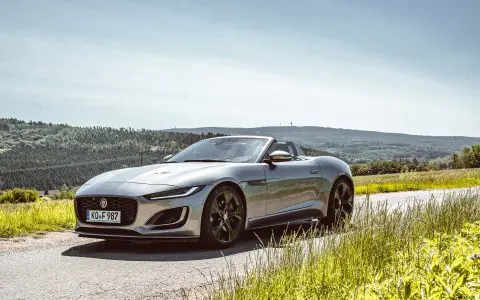 Bad Credit Jaguar Finance
If you're worried about a poor credit score then Refused Car Finance can help. We have a wide panel of lenders specialising in providing car finance packages for those with bad or no credit. Despite being a premium brand it is absolutely possible to still get a used Jaguar on finance with a less than perfect credit score. If you are really worried make sure to check out our top tips to rebuilding your credit score, to see if there is anything you can do to increase your chances of getting approved.
Affordable Jaguar Car Finance
Whichever model you're after, we can get your Jaguar finance in place today. We aim to offer the most affordable Jaguar car finance with a range of lenders on our panel.
We will propose your application to the best rates first to get you the best possible finance package in place. There are many ways to lower your car finance payments further, just let us know your budget and requirements when you speak to one of our team and we will do our best to get you the finance that works for you.
How does Jaguar car finance work?
Jaguar finance is the same as our other car finance services, with the only real difference being you already have the advantage of knowing which car you want.
When you're ready, hop on to our secure application form and fill in your details. Your finance application will then be matched to the right lenders that we believe have the best chance of delivering you the most suitable finance offer. We can often have approval in place within minutes.
Once you have decided on which Jaguar finance offer is the best for your situation and all the documents are completed, it's time to get to the fun bit – buying your vehicle! You are free to go to any FCA-approved dealership. Our team is of course on hand throughout to speak to the dealership on your behalf and be involved as much or as little as you would like.
Apply online
You can apply online with no harm to your credit score. Your application will be received by our team of Specialised Financial Automotive certified experts who will match you up with the most suitable lender(s). 
Choose a Jaguar
When a lender is in place you can then find your ideal Jaguar that fits your budget and requirements. The finance we arrange fir you can be used to buy a Jaguar from a wide range of trusted FCA-approved dealerships across the whole of the UK. 
Drive Your Jag Away
Now for the bit you've really been waiting for, it's time to drive your Jag away! With our Jaguar car finance, we will ensure you have a free warranty in place so you can enjoy your new car with peace of mind.
Alternative car brands to Jaguar?
Have second thoughts on the Jaguar? There are a lot of alternative brands that produce quality cars at similar price points. If you had been considering the Jaguar XF Saloon, then maybe a BMW 5 Series could be more to your liking? Alternatively, if it was one of the Jaguar SUV's you were considering, maybe a Volvo or Range Rover would pique your interest. In fact, we have compiled the ultimate list of best SUV's that may help you decide.
Choosing the right Jaguar to finance
Let's explore the best Jaguar has to offer.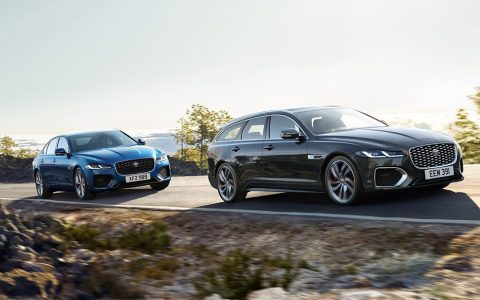 Jaguar XF
The XF was the start of the new Jaguar design, taking them from producing 1960's XJ lookalikes, to a new modern, luxurious, stylish design that is a hit with consumers. With a great driving experience, competitive price tag, and well equipped throughout, it's clear to see why this luxury car is a firm favourite.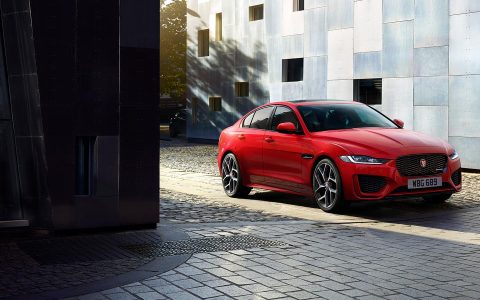 Jaguar XE
Jaguar describe their XE model as a "sports saloon redefined". It features deluxe interior design, powerful performance and is packed full of technology throughout. It's an all-rounder that is nothing short of a thrill to drive.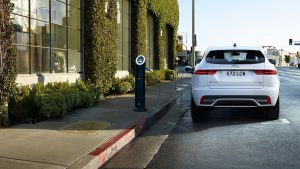 Jaguar E-Pace
Jaguar smashed it out of the park with their first attempt at a compact SUV. The E-Pace combines all the practicality of a SUV with a sport look and feel. Don't be confused by the "E" this is not an electric vehicle, however it does now have a mild-hybrid boost and plug-in version. The E-Pace is the smallest SUV Jaguar has to offer so if you're looking for a compact SUV then this may be the car for you.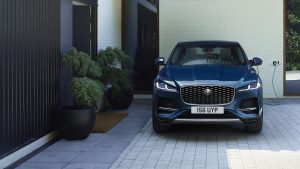 Jaguar F-Pace
Jaguar's biggest seller the F-Pace is an extremely popular choice here in the UK. It's inspired by the F-Type with a sporty feel and impeccable handling for its class. It's the biggest SUV Jaguar has to offer with ample of cargo space and complimentary comfort for driver and passengers alike with plenty of head and leg room throughout.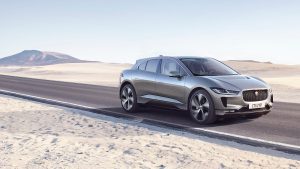 Jaguar I-Pace
If it is an all-electric Jaguar you're after then it's the I-Pace you want. Winner of World Car Design of the Year and World Green Car, the I-Pace pushes the boundaries of what an environmentally friendly car is. With striking looks, the I-Pace beautifully intertwines the typical Jaguar sports car feel with premium luxury design.
The criteria for getting a Jaguar on finance
To receive a car finance offer from one of our many lenders you must first meet the minimum requirements:
🔞 At least 18 years old 
🏠 At least 3 years UK address history
👍 Not currently bankrupt
🧾 Ability to supply proof of affordability
Get Jaguar car finance with no deposit to pay. Applying is quick and easy with a decision in minutes.
Get Jaguar Car Finance Today
Whichever Jaguar you have decided on, we can get the finance in place.
Car images credit: jaguar.co.uk/