Car finance agreements have been around for years but we still get many of our customers needing more information before they commit to getting a car loan. We understand that car finance can be a scary prospect and if you're struggling with low credit, you may be wondering what your chances of approval are. Our latest blog brings you the most common car finance questions from REAL Refused Car Finance customers! Let us help you make an informed choice when it comes to financing a car and get you the approval you need! 
1. Can I get car finance with bad credit? 
We're Refused Car Finance by name and Refused Car Finance by nature! If you've previously been declined a car loan, we're committed to helping you get the car finance approval you need. Our whole business model has been designed around low-credit applicants and thanks to our specialist lending panel, we can offer some of the most competitive bad credit car finance deals around! Find out more about our car finance eligibility before you apply to see how we could help you. 
2. How does car finance work? 
Car finance doesn't have to be confusing but if you're wondering how does car finance work, you're not alone! Many of our customers come to us before they even apply to see how the whole process works and how it can benefit them. We can break the whole process down into 3 easy stops.
When you apply with us, you are applying with one of the leading car finance brokers in the UK. You only need to make one, free application with us and then we can get straight to work finding you the best car finance package. Our online application form won't harm your current credit score nor will it leave a mark on your credit file. 
Once you've applied, one of our personal finance experts will be assigned to you and they work harder than any other broker to find you the best finance deal from some of the most trusted lenders in the UK. Once you're happy with the monthly payments, the loan term and the finance in place, all that's left to do is sign the paperwork!
Your personal finance expert then helps you to find a car within your budget from a participating dealership in the UK. Once you've found the car, we do all the leg work for you! We only work with trusted and verified UK dealers and liaise with them on your behalf to get the car you want. Your car can then be collected or delivered, depending on the dealer you've chosen.
3. Do I need a deposit for car finance? 
One of the most common car finance questions we get asked time after time is do I need a deposit? You do not need a deposit for car finance when you get your vehicle through us and you can still benefit from affordable monthly payments too! Our personal finance experts will work with you to find a deal that suits your budget, even if you have a down payment or not! If you do have a deposit to hand, we can help you work this into your deal to help lower your monthly payments.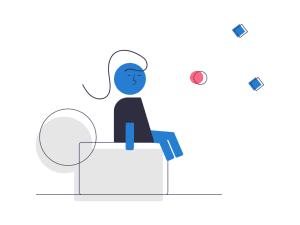 4. Will applying for car finance affect my credit? 
When you already have a low credit score, you won't want it to be negatively impacted. That's why we only use a soft search credit check when you make a free application with us. A soft search on your credit file won't impact your current score, nor will with be visible on your report! Making multiple hard search queries when shopping around for car finance can damage your credit score. Instead, we can compare a range of lenders on your behalf and not harm your score either! 
5. Do I need a guarantor? 
A common car finance question when it comes to bad credit applicants is whether you need a guarantor or not. A guarantor is when friend or family member who agrees to pay your finance back if you fail to do so. From a car finance lender's point of view, they are essentially getting two opportunities for the loan to be paid back. Whilst having a guarantor could increase your chances of approval, we do not require a guarantor to support your application. Our no-guarantor car finance deals are a great way to get a car for yourself without the need of relying on anyone else to support your application. 
6. Can I get car finance on disability benefits?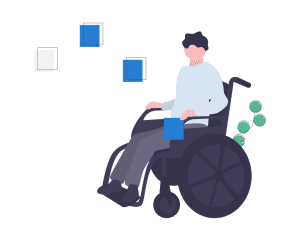 Benefit income is now one of the most commonly accepted forms of income for car finance. Our lending panel can offer car finance deals for people on benefits and can accept income such as disability benefits, Personal Independent Payment, universal credit, housing benefits, carers allowance and MORE. It works in the same way as any other car finance agreement and as long as you can prove your income, we could help! Find out more about our car finance deals for people on benefits.
7. How much will car finance cost me? 
Many of our customers will already have an idea of the car they want to buy and how much they want to borrow. Customers usually ask how much a car finance deal will cost before they even apply. It's hard to know how much car finance will cost before you apply as we don't know much about your personal circumstances and what your car finance affordability is. When you apply with us, we will work with you to find a finance package that fits in with your budget and we can provide you with a maximum loan amount. This way we can help you shop cars within your budget. Find out how to budget for car finance. 
8. Can I get a car with an IVA? 
An IVA can seriously affect your credit score and as a bad credit broker, one of the most common car finance questions we get asked is whether you can get accepted or not. It is a little bit harder to get approved as they can stay on your credit file for up to 6 years and harm your score. However, we do have access to some lenders who would consider car finance with an IVA. Its worth remembering that IVAs are in place so you can pay back your precious debts and t may be better for your finances to wait until your IVA has ended to help make future car finance more affordable. Compare IVA car finance deals. 
9. Can I part-exchange my car? 
Even though we are not a car dealership, we can still help you part-exchange your car! Part exchanging your car is a great way to help lower your monthly payments when getting a car on finance. t can also be a fast and convenient way to get rid of your old car. We can use the market value of your current car to help reduce your loan amount and then part exchange your car with your chosen dealership. You can then drop your old car off when you collect your new car on finance – it really is that simple! 
10. Do you do refinancing? 
Not only can we offer used car finance deals but we can also help you refinance your current loan. When you have bad credit, you could receive a higher interest rate than those who have better credit. if you need a car and have a low credit score you could use your car finance agreement to get a car and meet each and every payment on time and in full. Once you're halfway through your agreement and your score has improved, you could then consider refinancing your current deal to another with a better rate. Find out more about refinancing a car loan or financing a PCP balloon payment, both of which we can offer! 
Free finance quote with no credit impact