Are you searching for used BMW bad credit finance?
Get used BMW finance today! We consider all credit ratings so if you have been declined elsewhere we can still help you. When it comes to bad credit BMW finance, your chances of being approved have never looked so good. With Refused Car Finance you have an excellent chance of getting approved with one or more of our lenders. 
Applying for used BMW finance is simple; all you have to do is fill out our short application form. We will then be in touch with the lender's decision. Once you have chosen the loan which suits you best and have signed the paperwork, you are ready to get your BMW! From applying in our website to driving away can take less than a week! We work hard to make buying a used BMW as easy as possible for you.
Find out more about the other cars we finance, including the popular Audi and Ford cars.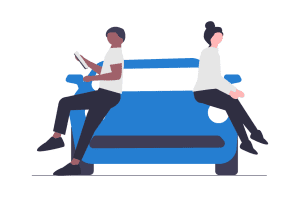 Get approved today!
What are you waiting for? Get a free finance quote today.
Benefit from using a company that is dedicated to getting you approved even with bad credit. If you apply through us you can take advantage of our specialist lending panel, selectively picked to help get you the best deal regardless of your credit score. We believe that you are much more than the number on your credit report. Whilst some companies will decline your application because they determine you have a poor credit rating, we will not.
At Refused Car Finance we believe it's your affordability that is the most important factor when it comes to securing a loan for your BMW. If you can prove your affordability then we can help you obtain the best bad credit BMW finance. That is why we have been able to get customers into their new cars with bad credit scores, on benefits, or without a deposit. See if we can help you too!
Who can get a used BMW on finance?
Getting your perfect BMW on finance is possible as long as you can check off the following four points:
✅ I am at least 18 years old
✅ I have lived in the UK for over 3 years
✅ I can prove I can afford the repayments
✅ I am not currently bankrupt
Financing popular BMW Models

Used BMW 1 Series Finance
Secure your used BMW 1 Series finance today. We offer flexible credit options, including the option to pay weekly or monthly, as well as choose your own repayment term length.
The compact BMW 1 Series is the only car in its class with this sort of rear-wheel-drive set-up, making the family hatchback handle closer to a sports car. Available in petrol or diesel, in three or five doors and with a wide range of engines, there is a 1 Series for everyone.

Used BMW 3 Series Finance
Looking to obtain used BMW 3 Series finance? The 3 series is a modern and stylish car designed to suit both business executives and families alike. BMW's high standards are perfectly demonstrated throughout, with a desirable interior and a slick-looking exterior.
Getting finance for your BMW 3 Series has never been easier! Fill out the application form and we will be in touch with our lender's decisions. Once you have agreed to your preferred BMW car loan you could be driving your new car away the same week.

Used BMW 5 Series Saloon
The BMW 5 Series Saloon is one of the best estate cars on the market and we can finance it for you today! It's a really practical vehicle that can suit both business users and family-focused divers alike. When it comes to finding the perfect BMW 5 series for you, there are plenty of petrol, diesel and plug-in hybrids to choose from.
Getting used BMW 5 Series finance is easy with Refused Car Finance. We can offer affordable finance deals with no deposit so you can pay for your car with an agreement that suits you. What's better is all our applications are no obligation and won't harm your current credit score!

Used BMW i3 on Finance
Looking for something a little more eco-friendly? The BMW i3 is a great choice if you want a BMW that will help reduce your carbon footprint. The BMW i3 is a fully electric car that looks futuristic and is practical throughout! 
Getting a BMW i3 finance is no different to any of the other models on our page. The process is the same and once you've sorted the finance deal that's right for you from one of our trusted lenders, you can get the i3 from any FCA-approved dealer across the UK! 
Other Used BMW Models
The range of BMW models available are as vast as they are diverse, with over 40 different models of BMWs currently available to buy. The luxury German brand is well known for their precise steering and pleasurable driving experience. With good looks inside and out and a wide range of set-ups, there is a BMW to suit all tastes.
Get BMW Financing Today
Then what are you waiting for? We can help you find the BMW you want with an affordable finance deal today.