Get used Citroen finance today. Are you looking to get bad credit car finance? The process is fast and easy and you can customise your finance package to suit your needs. If you are looking for bad credit Citroen finance or a no deposit option then you can get that with Refused Car Finance. Regardless of the model you are after, whether it be the new E-C4, Cactus, Citroen C3 or any of the other popular Citroen cars we can not only get you the finance but help find you the perfect car too.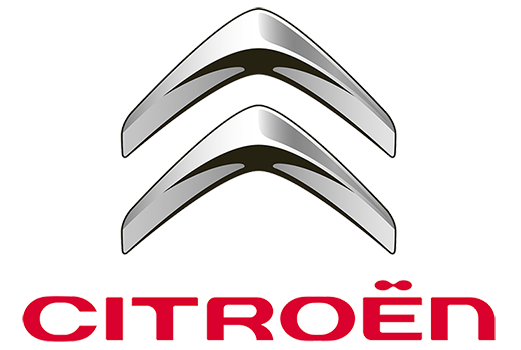 Why get Citroen bad credit car finance? Citroen was founded in 1919 and was responsible for the first mass-produced front wheel car ever, the Traction Avant. Since then, as it nears nearly a century, the French manufacturer has become a popular choice with people looking to buy new and used cars alike.
Getting a Citroen on finance has become increasingly popular. At Refused Car Finance we make getting a Citroen with bad credit easy and can offer some incredible offers to ensure you get the best deal. Whoever you are and whatever your financial situation, we can help get your Citroen car finance. You may end up with smaller monthly payments than you think!
Get a Citroen on finance today!
With a high approval rating and a fast payout, we can help get your Citroen car finance sorted today.
Citroen Finance Deals & Offers
Looking for amazing used Citroen finance deals and offers? Look no further! At Refused Car Finance we can offer you the best car finance deals on your chosen car.
Affordable, fixed monthly payments
We understand that depending on your income and bills, you may find paying your finance more convenient in fixed monthly instalments. That's why when you get bad credit Citroen finance through us means you can pay fixed payments so you know exactly how much you're spending each month and it won't change over your term!
Choose your finance term length
Once you've taken out your Citroen finance deal, you are required to pay it back over a period of years. You may not know, but the term length can vary from 12 months up to 64 months. If you feel paying off your loan in bigger instalments over a shorter period of time and therefore paying less interest, then the 1-year agreement might be for you. Alternatively, if you want smaller, more manageable car finance payments spread out over a longer term then the 64-month period might be more suitable. If you're not sure, our customer contact team can lend their advice once you've applied.
Fixed Interest Rates
Car finance can be a little difficult to understand. If you're trying to work out your monthly budget and there are variable interest rates to consider, you may be left scratching your head. Fixed interest rates not only make working out your budget easier, but they also protect you from any nasty surprises if interest rates increase. Find out more about how car finance interest rates are calculated.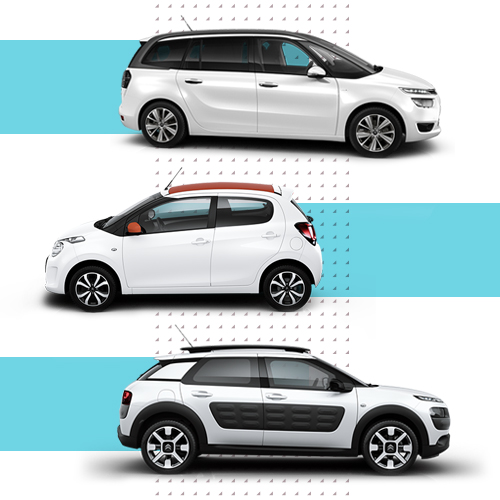 No Deposit Car Finance Citroen
One thing we are very proud to be able to offer excellent no-deposit finance packages. No deposit Citroen finance means that you don't have to fret over saving a large sum of money to secure your vehicle. When you apply for finance with us you can benefit from the peace of mind that you don't need a hefty sum of cash to put down. Find out more about no deposit car finance.
Citroen Cars available on Finance
We offer finance for a large range of models. Find out more about some of the most popular Citroen cars available on finance below: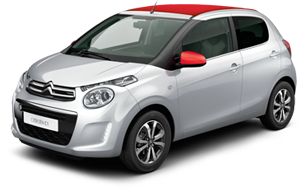 Citroen C1 Finance Deals
This cute city car is not only the most affordable car to buy from Citroen, but running costs are rock bottom too. With distinctive looks, quirky styling and a fabric-topped roof option, the C1 really stands out. If you're after a nippy little car to get you around town in style then the C1 could be the car for you.
Get Citroen C1 finance today and you could be driving your car away this week. The process is really simple and we work harder than anyone else to get you the best Citroen C1 finance deals. Remember, with us you can get a Citroen C1 with no deposit.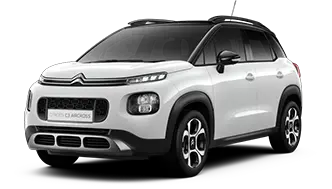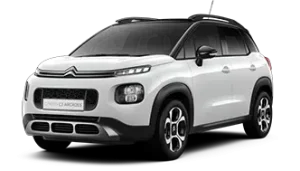 Citroen C3 Aircross Finance
Citroen describes the Citroen C3 as the ideal SUV for leisure and city life. However, we think the C3 Aircorss is much more capable than this! The Aircorss comes in a range of punchy engines and can suit a range of different drivers. On the road, it's comfortable to drive and paired with Citroen's Grip Control it can handle differing terrains. On the inside, the cabin is roomy and spacious and will keep the full family happy. Get a Citroen C3 Aircorss on finance today with no deposit necessary.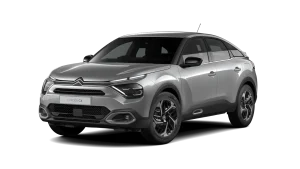 Citroen C4 & E-C4 Finance
Are you looking for a family car at an affordable price? Want it to handle well and be comfortable for the whole family? Well Citroens' C4 ticks all of the boxes. You are likely to be delighted with the boot space and passengers all have more than enough headroom making family trips away a pleasure. if you want something a little more eco-friendly, you could consider the newer, all-electric Citroen E-C4!
If you want to buy the C4 or E-C4, we can help you get the finance sorted first so you can concentrate on the fun part, shopping for your car!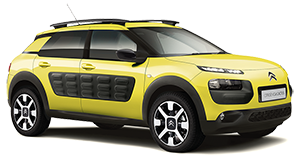 Citroen Cactus Finance
The Citroen Cactus range is like no other car on the road today. The Airbump cladding on the doors coupled with the striking colours available ensures the Cactus pops and catches the eye on every road. If you're after something really individual and packed with personality that is fun to drive then get the Citroen C4 Cactus!
We have a range of Citroen Cactus finance deals available, including no deposit options, flexible repayment terms and bad credit car finance, we can get you the very best deal. Apply now and you could be driving your Citroen away this week.
Don't want Used Citroen Car finance?
We offer car finance for a large range of car makes and models. The beauty of using a car finance broker like us is that you can get your car from any FCA dealership and get the car you want within your financial budget. If you're not looking to get Citroen car finance, you may be interested in some of the below car manufacturers.
Get Used Citroen Car Finance
With no deposit to pay and no effect on your current credit score when you apply, we make financing a Citroen car easy! Use the button below to make a free, no-obligation application today!