Get bad credit Volvo finance through us! 
If you're looking to get a used Volvo on finance today, then you've come to the right place. We are a bad credit car finance broker so it's our job to get you the most suitable deal from a wide range of specialist lenders. We'll get you approved for the most suitable bad credit Volvo Finance and help you buy the car of your choice – it really is that simple! 
Used Volvo Finance Deals
☑️ Get your car from a huge range of trusted dealerships.
☑️ We can help people with bad credit & are no credit experts.
☑️ FREE warranty wherever you buy your car
☑️ Car buying team to help source your used Volvo.
☑️ Car finance without a deposit.
☑️ No guarantor options.
☑️ No harm to your credit when you apply.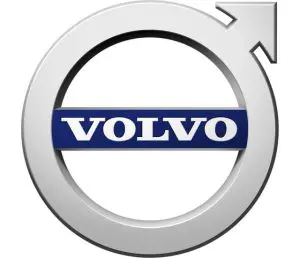 How to get finance with Refused Car Finance?
Getting a car on finance with bad credit is absolutely possible! We specialise in helping you get car finance with bad credit. In fact, the majority of people who look to get a car from us are worried about their chances of being approved. 
We have hand-selected a wide range of lenders so we can serve a huge selection of circumstances. From bad credit scores to looking for car finance that accepts benefits, we can help. 
Apply online and our car finance experts will be in touch and match you up with the most suitable lender
Once we've gotten you approved, we will then let you know which Volvo finance packages are on offer. Choose the one you prefer and sign the documents.
Find the Volvo you want to finance from a reputable dealer and drive away happy!
It really is that simple! 
Who is eligible for finance?
Used Volvo car finance requirements are much the same as general car finance. As long as you meet the below criteria, we can help you.
I am at least 18 years old.
I have lived in the UK for at least 3 years.
I am not currently bankrupt.
I can prove my affordability.
"Very great service and always someone to answer your queries. Received a lovely car and absolutely love it! 😀"
⭐️⭐️⭐️⭐️⭐️
– Zoe S, from Canterbury (Source: Reviews.io)
Second-hand Volvo cars to finance:
If you're looking to finance a car, you're almost certainly going to be wondering which cars are available. One of the best things about getting your finance sorted through us is that you can then use that finance to buy a Volvo from a huge range of trusted dealerships across the country. This means your options are much more open and you can drive away in the Volvo you really want.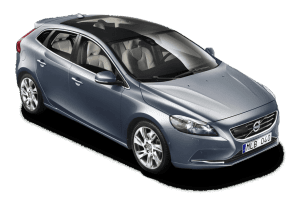 The V40 tackles the compact hatchback class and is Volvos smallest car. One of the most impressive points to any Volvo is its safety elements which should be one of your biggest considerations when purchasing a car. Volvo is well known as the market leader in car safety with an exhausting list of safety equipment designed to keep you and your family safe.
The V40 is an impressive alternative to the more premium priced Audi A3, Mercedes A Class and the BMW 1 Series. If you want to finance the Volvo V40 we can offer no deposit options as well as free warranty and delay your first payment for up to 6 weeks.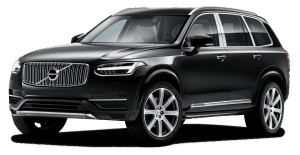 7 seater cars on finance are increasing in popularity and we think the Volvo xc90 is a fantastic option. This luxurious SUV doesn't just deliver in the looks department, it's fuel efficient and stacks loads of safety features. There is ample space inside, and it has a large boot making it perfect for those family trips out.
If you apply for Volvo xc90 finance through us, we will give you a free warranty and delay your first repayment for up to 6 weeks. Not to mention we our no deposit car finance options.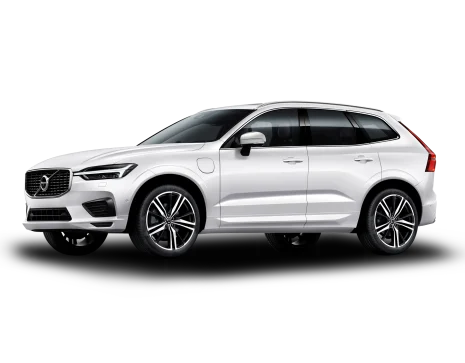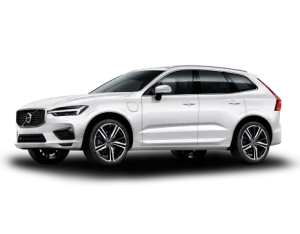 The modern Volvo xc60 is one of the finest SUVs on the market. There's no doubting the interior quality of the xc60 as it's tastefully styled and has plenty of space, especially up front. It's also a grand 10/10 for safety and security and with lots of easy-to-use tech inside it's a fun, comfortable, car, drivers can enjoy.
The Volvo xc60 finance is available today. We work hard to get you paid out as soon as we can so we can find you the perfect xc60 in your budget.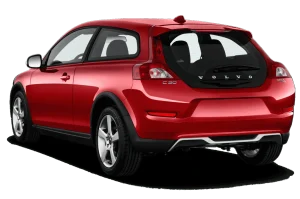 Second-hand Volvo C30 finance.
One of the most different Volvos is the c30. Instead, it's a premium three-door hatchback that has remained true to its heritage. This car has impressively low running costs and is very stylish. We recommend the c30 to singletons and couples as it's maybe a bit too small for growing families.
If you're looking to get the Volvo c30 on finance today, then just apply on our site and we could get you approved within hours. 
Our Volvo finance deals are waiting...
Our finance lenders are waiting to receive your application and help you get the Volvo on finance you want!