Affordable DS car finance deals
Are you looking to finance a DS car? Look no further! Our amazing DS finance deals mean that you can get an affordable car finance package with monthly payments that suit your budget! If you're worried about bad credit holding you back, we work with some of the best lenders in the UK! Our flexible finance approach means that you can secure the deal that's right for you and have the freedom to get the DS car you want from any dealer in the UK! Find out more on our dedicated DS car finance page below.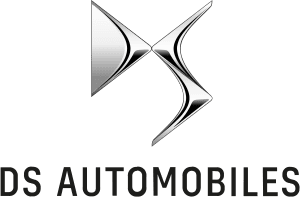 DS automobiles are a spin-off brand from Citroen car finance. Most drivers still assume that DS are a Citroen brand, however, DS Automobiles became a car manufacturer in its own right all the way back in 2015! The DS brand is still part of the French-owned brand Citroen but has since changed its popular models such as the Citroen DS 3 to just the DS 3. The DS range now includes some of the most stylish-looking cars such as the DS 3 Crossback, DS 4, DS 7 and the all-new electric range featuring the DS 9 E-Tense and DS 3 e-Tense. If you're looking to get a DS, we can help you get used car finance deals from a range of trusted lenders.
Free car finance quote with no credit impact
DS Finance on Hire Purchase
How does financing a DS work?
Getting a car through Refused Car Finance is simple! We break the whole car finance process down into 3 easy steps to get you onto the road to driving your new car.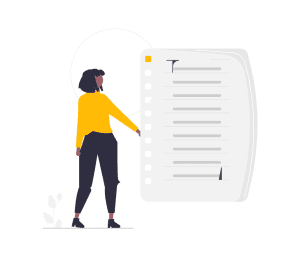 1. Tell us about you
Our quick application form takes all the information we need to match you with the most suitable lender. Once, you've applied, you will be assigned to your very own personal finance expert who is here to help you every step of the way! There's no effect on your current credit score either and it won't show up on your credit report.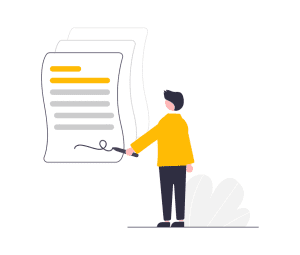 2. Find the perfect lender
Once you've applied with us, we get straight to work finding you the best DS car finance package for your circumstances. We only work with the most trusted lenders in the UK and have access to a number of bad credit-friendly packages with affordable monthly payments. Once, you're happy, all that's left to do is sign the paperwork.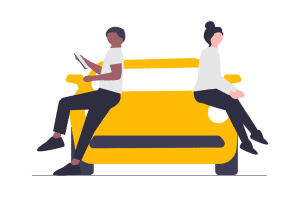 3. Choose your DS model
One of the biggest benefits of using a car finance broker like us is the freedom to get the car you want. We use the finance first approach so you can be confident in your finance deal and get the DS car you want from a dealership in the UK. We only use reputable dealers that are verified by the FCA to give you that added peace of mind.
What about DS finance with bad credit?
Getting a bad credit DS finance works in the same way as any other form of finance. We don't believe that you should be judged on your previous credit mistakes and even if you have already been refused car finance elsewhere, we can assist you in getting the car finance approval you need. As a car finance broker, we have access to some of the most trusted lenders in the UK who have bespoke packages available for people with bad credit or no credit history. Still unsure whether we can help you? Read our 5* reviews from real Refused Car Finance customers. 
Which DS cars on finance can you get?
When it comes to getting a DS car on finance, there are a number of popular DS models you can choose from. Here are some of our favourites that you can get an affordable and flexible finance deal on.

DS 3 Crossback Finance
The DS 3 Crossback on finance is a great choice for any driver looking for a stylish SUV for the full family. There are many used DS finance models available to choose from and the DS 3 Crossback is one of the best. This model offers style and sophistication without the hefty price tag. The DS 3 Crossback is fun to drive and has an eye-catching appearance. There are also a number of petrol and diesel engines to choose from and an all-electric version was released in 2022 for the more eco-conscious among us. Find out more about electric car finance and how it works.

DS4 on finance 
The DS 4 was sold under the Citroen brand originally but has been part of the DS lineup for a number of years now. It's a popular family hatchback that can rival the likes of a BMW 1 Series or a Mercedes-Benz A-Class. When on the road, it's comfortable to drive, sits high with good visibility and the interior is plush. There are a number of engines to choose from and plenty of availability on the used car market too. Get a used DS 4 on finance today with affordable monthly payments to a term that suits you!

Financing a DS7 Crossback
The DS 7 Crossback was the first model introduced when DS became a standalone brand and it took the market by storm. Many drivers were impressed with their step into the DS Automobiles brand and the DS 7 Crossback brought a stylish medium-sized SUV to the range. The DS 7 Crossback was introduced in 2017 will the means to create a more luxurious model that combines everyday usability and a unique design. The range of efficient engines can suit a number of different drivers and also includes a powerful hybrid option too.
Get the car you want
Choose from any of the DS models above or finance any of the other popular DS models such as the DS 3 and DS 5. Get a bespoke car finance deal with competitive APR and interest rates, no deposit needed and choose a payment schedule that suits you! 
Why choose Refused Car Finance?
When you get a car through Refused Car Finance, you are choosing to take back control of your car finance deal. We have a range of reasons why we are one of the leading bad credit car finance specialists in the UK.
All credit situations considered
Huge car choice from reputable dealers
Fixed monthly payments
Competitive APR and interest rates
No deposit needed to secure the deal
Huge range of trusted lenders
Rated 'Excellent' by our customers
Finance a DS today
Make a free, no-obligation application with us today and receive a fast car finance quote. Our personal finance experts will be in touch with a decision for you and we'll help you get the DS car finance deal you're after.