If you're looking to secure SUV finance, you have come to the right place. We've made getting an SUV on finance super straightforward.  
Rated excellent by our customers, we will find you the best SUV finance deals from our panel of lenders. Our finance packages are available for many trusted dealerships across the country. 
Car finance should be accessible to everyone. That is why we offer affordable and competitive finance options designed with you in mind.
How does it work?
Our Sports Utility Vehicle finance packages are perfect for anyone looking to buy an SUV with affordable monthly instalments. We have a range of lenders who offer HP Car Finance, which means not only do you break the cost down, you will own the vehicle at the end of the agreement. Our SUV finance works like this:
Match you to the best lenders
You can start by applying online – it's quick and easy. As each lender has unique criteria, this knowledge will allow us to match you to the most relevant providers. We understand everyone's situation is unique and you need a financial plan that works for you. Whether you need a bad credit car loan, finance for a specific dealership, or car finance with no deposit, we will find the most suitable options. 
Approvals galore – choose your preferred lender. 
Once we have the decisions back and your approvals in place, it's about picking the agreement that works for you. Don't worry about the paperwork! You'll be guided through the process by your friendly car finance expert. Any questions you have – answered. 
Then it's all about the fun part – car shopping! 
If you already have your eye on an SUV from an FCA-approved dealership, we can get the ball rolling straight away. Want us to speak to the car dealer on your behalf? We will do that. Have it all in hand and want to sort it yourself? No problem. 
Struggling to decide which SUV is best for you? We have put together the ultimate list of best SUVs from family, small, off-road, luxurious and everything in between. Still unsure? Our team can help you find an SUV that works for you. 
New Vs Used
Our SUV finance packages are available for both new and used cars.
Trading in your current car?
Many of the dealerships we work with accept part exchange and trade-ins. 
Perks of getting SUV finance through Refused Car Finance
As a broker, we offer you deals from across the market. We have put together a lending panel packed full of amazing deals. Finance through us and benefit from:
Fixed Interest Rates

Ability to use finance at a wide range of dealerships

Fast decisions

Competitive APR rates

Delay your first payment for up to 6 weeks

No deposit required

No guarantor required

Receive a free warranty on us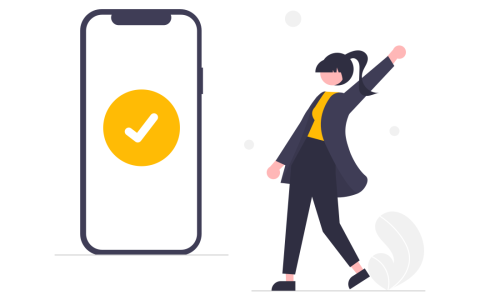 Apply for SUV finance today
Our customers have rated us 'Excellent' on both reviews.com and Google. Why not join them in driving their dream car with affordable repayments?
Criteria for getting car finance for an SUV
+ You must be at least 18 years old
+ You must not have been declared bankrupt
+ Able to prove your affordability with bank statements
+ Have lived in the UK for the past three years. 
If you meet the criteria, then we can help you. Applying does not impact your credit score, and we can have a decision back to you the same day. 
What about getting an SUV with bad credit?
Getting an SUV with a bad credit score should be simple. That is why we have made it so. We specialise in helping people with a bad credit score get their vehicle finance in place, and we can help you too. 
Many customers come to us because they worry their credit score will prevent them from financing their next car. We have helped people with a poor credit rating find a finance deal that works for them. We can help you too. 
Stop dreaming of driving an SUV!
Let's get the finance in place and you into the driving seat.