Cheap car finance deals with no deposit to pay! 
Are you looking for no-deposit car finance? You've come to the right place! All our used car finance packages are available with £0 deposit, so don't let not having a lump sum put you off. As a car finance broker, we have access to some of the best finance lenders around! All our lenders can provide car finance with no deposit to pay whilst still offering some of the most competitive deals around!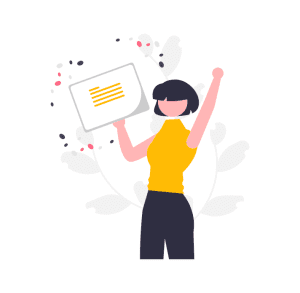 What is no deposit car finance?
It is essentially car finance without a down payment. If you don't have a lump sum to put down at the start of the agreement or don't want to, then a 0-deposit car finance package is the way forward. A deposit for car finance is when you put down money at the start of the deal to reduce the loan amount. Some finance packages may require a deposit so it's worth keeping in mind but thankfully, our car finance with no deposit deals are available to all customers!
Do I need a deposit to get car finance?
One of the most common car finance questions we get asked is 'do I need a deposit?'. Refused Car Finance work with a large panel of lenders to make sure that we can offer you plenty of 0-deposit car finance options and the best car finance deals. Of course, you're always welcome to put a deposit down if you want to, but the fantastic part is it is not required.
Our car finance process works in the same way, no matter if you wish to pay no deposit or if you have bad credit, it all starts with an application… 
1. Make a no-credit impact application.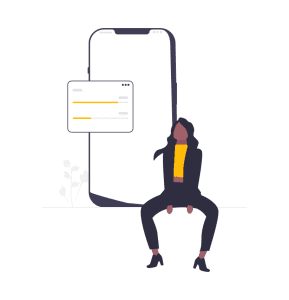 When you apply for finance with us, your credit score won't be affected and once we've collected a few details from you, we'll send your application to the best lenders for your circumstances. 
2. Find a no deposit lender.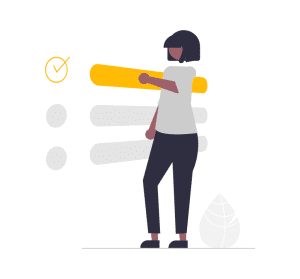 If you're approved by one or more of our lenders, we will help you select the cheapest car finance deal with no deposit to pay! Once you're happy, our online finance portal makes it easy to sign the documents and upload your proofs. 
3. Choose a car within your budget.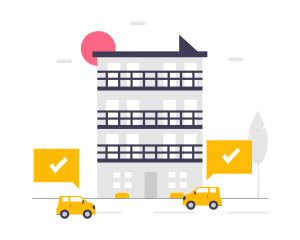 You can choose any car within your financial budget from any FCA-approved car dealer across the UK. Our team will liaise with the dealer on your behalf so you can drive away in your new car! 
What are the benefits of choosing to get car finance without a deposit?
The most obvious benefit is you don't have to put down a big lump sum. Not many of us have a lot of money sitting in the bank ready to use as a down payment. Our finance packages allow you to spread the cost of credit out over a time period that works for you and not put down a lump sum at the start. Typically customers choose a 3 – 5 year repayment period which allows an affordable monthly payment that they feel comfortable with.
By not putting down a deposit at the start it can also free up money for car insurance, fuel, and any accessories you may want to buy for your new car. As most of our lenders who approve you will do so on a no-deposit plan as that is what the majority of customers look for. That said, our team can quote you the same finance package with a deposit so you can choose the car finance that you're happiest with.
Do you qualify for car finance with no deposit?
If you can meet our eligibility criteria, we can help you!
✅ Lived in the UK for 3+ years
✅ Are 18 or older
✅ Can prove you can afford the finance
✅ Are free from bankruptcy
✅ Hold a full UK driving licence
Many people worry having bad credit or no credit history at all will prevent them from qualifying for a no-deposit car deal. We work with a wide panel of specialised lenders and have a lot of bad credit no no-deposit car finance options for you to choose from. So don't worry, we really are here to help.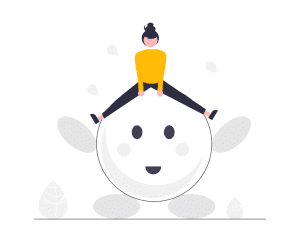 ⭐️⭐️⭐️⭐️⭐️
"My experience with refused car finance was very pleasant. My advisor Sean found a car that I liked within a few hours. Quick and easy service . I was worried as I had no deposit to give and my credit is not the best. But, I still got approved for a car and no deposit needed. Thanks looking forward to enjoying my new car 🚘"
– Shanice from Nuneaton
I have a CCJ, can I still get car finance without a deposit?
To be in with the best chance of being approved for no down payment car finance with a CCJ, you should wait about 12 months after receiving a CCJ to rebuild your credit file and improve your score. However, that's not to say you can't get car finance with one, in fact, we have helped many people who do. But to have the full range of our lending panel, a wait of at least 12 months is recommended. Find out more about getting car finance with a CCJ.
With Refused Car Finance, you can benefit from:
🚘 Buying your car from any dealer.
✍ Getting the best car finance deal possible.
✅ Fixed Interest Rates.
🗓 Delay your first payment for up to 6 weeks.
🙌🏻 Bad credit, no credit, benefit income accepted.
Which cars are available with £0 deposit to pay? 
One of the benefits of a car finance broker is you can use the finance at a huge range of FCA-approved dealerships across the whole UK. That means once we have your finance package in place, you can find your car from a trustworthy dealership of your choice. Whether it's a Range Rover, Ford, or Audi that you have your eye on, we can get you into the driving seat.
Where can you use your finance deal?
Once we've gotten you approved for zero deposit car finance you are free to buy your car from any reputable FCA-approved dealership. That's the fantastic thing about getting 0 deposit car finance through Refused Car Finance, we're not a dealership therefore we aren't going to limit your car choices.
Already found your ideal car? Fantastic, as long as it's approved by the FCA our team can run quality checks and ensure that they are a safe pair of hands, all being good you'll be able to get that exact car. In the unlikely event that the dealership has a bad reputation, we can use our contacts with reputable dealerships and car-buying teams to source the car you want.
No deposit car finance with bad credit.
If you are wondering if you are still eligible for a no-deposit car finance agreement if you have bad credit, then we are delighted to tell you you are. When it comes to buying a car with 0 deposit and bad credit, we couldn't have made it more simple. We have compiled a specialist lending panel designed to help those with poor credit get approved for finance. All of these providers offer bad credit car finance no deposit as standard. 
Get a free 0 deposit quote
Applying does not harm your credit score as we perform a soft search only. Once you've applied, one of our team will be in touch with a finance decision for you.