No Deposit Car Finance
Looking for no deposit car finance? If having no deposit is holding you back from getting a new car then you don't need to worry!
We work with a large panel of lenders to make sure that we can offer you plenty of no deposit car finance options and the best car finance deal. If you're worried that you'll be declined, or even if you've been refused car finance elsewhere, we would still encourage you to apply.
Our 98% approval rate means we will give you the best chance of being approved for car finance.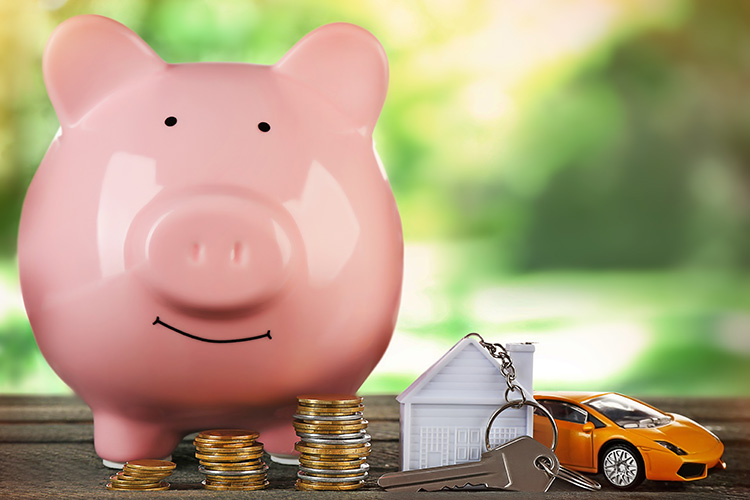 Who can we help?
If you have bad credit, good credit or no credit history at all we can still help you find the best deal on car finance. If you're worried that you won't be approved, or even if you've been refused car finance elsewhere, that's no problem! As long as you're over the age of 18, free from bankruptcy and have lived in the UK for at least 3 years then we can take a look at your application.
No one will work harder to get you a 'yes' and into the car of your dreams so waste no more time and apply now!
Still need convincing? Read Refused Car Finance reviews from our genuine customers!
Do you qualify for car finance with no deposit?
If you can answer yes to the following then we can get you car finance without a deposit!
Lived in the UK for 3+ years
Are 18 or older
Can prove you can afford the finance
Are free from bankruptcy
Hold a full UK driving licence
I have a CCJ, can I still get car finance without a deposit?
CCJ's have a negative impact on your credit score and as result can make it tougher to get car finance. To be in with the best chance of being approved you should wait about 12 months after receiving a CCJ to rebuild your credit file and improve your rating. That's not to say you can't get car finance with one, in fact we have helped many people who do. But you will receive a better finance deal if you concentrate on boosting your credit file first. Generally, car finance lenders prefer you to have a credit report on the way up.
Cars on finance with no deposit
Car finance is a great way of purchasing a new car as it spreads the cost of your repayments into more manageable amounts. This is great for anyone who doesn't have the cash upfront to buy a car. Instead of searching for zero deposit car finance from a dealer, save yourself time and let us do all the hard work for you by securing the best car finance deal. We work with lenders and dealers up and down the country to get you the best rate on your finance and help you find exactly the car you want. If you'd like to find out what we can do for you apply now!
If you're not sure what kind of car you'd like yet, why not take look at some of the fantastic cars we have available on finance from a selection of dealers we work with.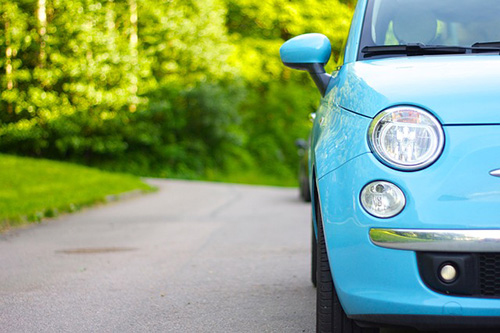 With Refused Car Finance, you can benefit from:

 Buying your car from any dealer



 Getting the best car finance deal possible



 Absolutely no customer fees



 Weekly or monthly payment options
Applying for car finance with no deposit
If you're wishing to apply for no deposit car finance you'll be delighted to know the process is the same as normal. The vast majority of our car finance packages come without a deposit required as standard. If you wish to put a lump sum down first you can but as standard we presume you don't.
Therefore all you need to do is fill out our short application page and one of our car finance experts will be in touch to match you up to the most suitable no deposit car finance lender and package for you.
Apply for no deposit car finance
Where can you use your no deposit deal?
Once we've gotten you approved for zero deposit car finance you are free to buy your car from any reputable FCA approved dealerships. That's the fantastic thing about getting no deposit car finance through Refused Car Finance, we're not a dealership therefore we aren't going to limit your car choices to the ones in stock on the forecourt. Rather we price and quality check hundreds of dealerships across the UK to ensure you drive away in a car that won't let you down.
Found a car somewhere already? Fantastic, as long as it's approved by the Financial Conduct Authority our team and the lender will run some quality checks and make sure that they are a safe pair of hands, all being good you'll able to get that exact car. In the unlikely event that the dealership has a bad reputation, we can use our contacts with reputable dealerships and car buying teams to source the car you want.
NOBODY WORKS HARDER TO GET YOU APPROVED FOR CAR FINANCE
Our in-house team of car finance experts work tirelessly to find you the most suitable package for you. Our underwriters are second to none and we work harder than anyone else to get you the approval you need. We genuinely care and want to help you get the car you need to get about your business. Let us help you too.