Finance a used MINI even with bad credit! 
Get bad credit MINI finance with Refused Car Finance and you could benefit from no deposit options and high approval rates. We can help you obtain second-hand MINI finance regardless of your credit history. We make the process easy and fast so you could drive away in your MINI in less than a week!
Who can get bad credit MINI finance?
Used MINI finance can be available to you even if you've been already declined elsewhere. We have accepted car finance applications from people with the following attributes:
– 18+ years old.
– Have lived in the UK for at least 3+ years.
– Hold a valid UK driving licence.
– Are free from bankruptcy.
– Can prove your affordability. 
If you fit the above eligibility criteria for car finance, we could offer you a finance deal from one of our trusted lenders! 
How does MINI finance work with Refused Car Finance? 
Once you've decided on the MINI you want, applying for finance is a doddle. All you need to do is fill out our short application form and our customer contact team will be in touch shortly after. Once your details have been confirmed, you can sit back and relax whilst we work hard to get you the best car finance deal to buy a MINI on finance. When we hear back from our lenders you can choose the car finance deal you want to take up. From there, it's a simple matter of driving your chosen second-hand MINI out of the showroom.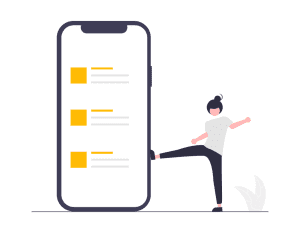 1. Make a free, no-credit impact application.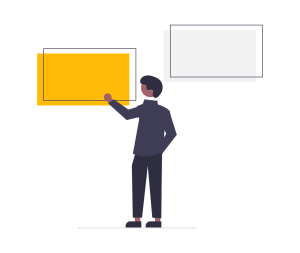 2. Once approved, choose the right lenders with the lowest APR.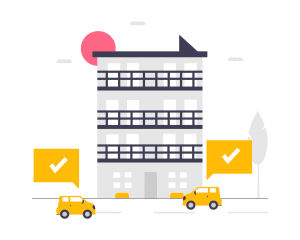 3. Get the used MINI you want from a reputable UK dealer. 
Popular second-hand MINI models to finance.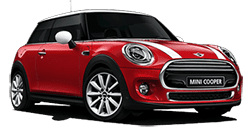 The MINI Cooper may be getting bigger with every new generation, but it's undoubtedly getting better too. It's one of our favourite small hatchbacks and it has made the best-selling cars list for a good few years now. The Cooper is great fun to drive and is perfect for the style-conscious thanks to the modern twist on its classic style. As MINI was revived by BMW, it's not surprising to find that this car is a premium hatchback with a classy interior and a stylish exterior that is unmistakable when out on the road. With fuel-efficient engines, the MINI Cooper is an affordable quality car.
Getting a great deal on used MINI Cooper finance has never been easier. We work with a select panel of trusted lenders so that we can offer you a finance deal that suits your needs. You can get used MINI Cooper finance with bad credit or whilst on benefits and drive your car away within the week.
Finance a used MINI Countryman.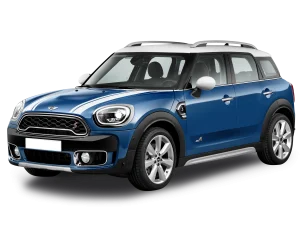 If you're big fan of the MINI Models but need a little bit more space in your next car for the family, why not check out the MINI Countryman? The MINI Countryman can fit 5 adults comfortably but doesn't lack the sporty and fun to drive feel of the MINI either. The Countryman is really practical with plenty of options to choose from and an impressive 450-litre boot space for a car of this size. Pair it's practicality with it's striking good looks and retro style and you're pretty much onto a winner.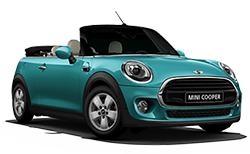 Summer has never been so fun! Experience top-down motoring at its finest with the UK's best-selling soft top. These cute convertibles are a popular choice and rightly so when considered they perform nearly as well as their coupé counterparts with the added fun of whipping the roof off to soak in the sun-rays. Unlike some of its rivals, the MINI convertible has much less flex granting a stiff ride making handling a joy. Built in the United Kingdom with the option of a Union Jack stitched into the soft top, the MINI is proud of its British heritage.
Get behind the wheel of a Mini soft-top and secure used MINI convertible finance today.
⭐️⭐️⭐️⭐️⭐️
"Cannot praise Sean enough. Honestly the best person I have dealt with in a long time, had an issue with a faulty car and the dealer was trying to wriggle out of it on a number of occasions. Sean like the godsend he is helped and got the vehicle returned so I was able to purchase another from elsewhere. Having 3 disabled children and a newborn it was not an easy situation, I would recommend Sean to everybody I know who needs car finance, he went above and beyond anyone's expectations and got everything sorted. Thanks ever so much, world would definitely be a better place with more people like him!" 
– Armaan ul-haq, Oldham (Reviews.io)
Who is Refused Car Finance? 
We are a leading car finance broker who have helped people all over the UK get their next car on finance since 2015! Our whole company ethos has been designed around assisting application who have bad credit or who have already been refused elsewhere to get the car finance approval they need. As a broker, we introduce customers to a wide range of different UK lenders. Our bespoke business model means we asses your affordability, credit history and current circumstances and to then select the lowest APR finance rates from different lenders who want to offer you finance. Whats even better is once you've been approved and you're happy with the finance package, you can choose ANY car from ANY reputable dealer in the UK! 
Get a free MINI finance quote today!
Join thousands of others who have secured finance for their used MINI through Refused Car Finance!
Images credit: mini.co.uk