Refinancing a balloon payment with bad credit
Have you been looking to refinance your balloon payment?
If you are struggling to get a lump sum to pay your balloon payment off and your current lender has knocked you back for refinancing, then you're not alone. More people are finding that they can't refinance their balloon payment with their current lender because of a change in their credit file since they originally applied.
If your credit score has dropped and you can't get refinanced with your current lender then you would be typically left with one option, hand the car back and start from scratch. But that is no longer the case.
If you want to keep your current car but can't refinance the balloon payment with your current lender then Refused Car Finance can help you.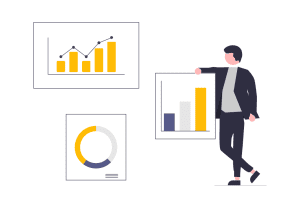 Why won't my current lender refinance my balloon payment?
If you took out PCP or Lease Purchase car finance through a prime lender they may decline you if your credit file has taken a bit of a knock. Life can be tough and missed payments, defaults, and payment holidays can become a reality. Soon your credit score has dropped, and the same lender you've been paying monthly for your car no longer wants to accept you. As frustrating as it is, you are certainly not alone and the good news is you can now refinance balloon payments with us.
Here at Refused Car Finance, we feel strongly that you shouldn't have to start from scratch because your current lender won't refinance your balloon payment. Why not see if we can help if you are in this position?
What is a balloon payment?
A balloon payment on a car is usually associated with a PCP agreement and refers to the lump sum that is due at the end of a car finance deal. This amount is owed to the lender and is set out at the start of your agreement. The amount due is calculated based on the guaranteed future value of the vehicle (GFV). Due to the structure of PCP, you make lower monthly payments till the end of the term as you have deferred most of the value til the end of the agreement.
⭐️⭐️⭐️⭐️⭐️
"Can not fault their service! On call from day one to help with our refinancing of a balloon payment. All went really smoothly. Can't fault Sean! He was fantastic, even stayed late on a few occasions so that he could speak to me so we could get the ball rolling! Highly recommend."
Source: Reviews.co.uk
Do you have to pay PCP balloon payment?
No, you don't have to pay the PCP balloon payment. However, if you do want to keep the car you're driving but can't afford the lump sum, you could consider refinancing a balloon payment. The beauty of PCP car deals is that you have more freedom than other options. At the end of your agreement, you can choose to hand the car back, pay the balloon payment, refinance the final PCP payment or part exchange your car and get another car on PCP. Find out more about our PCP car deals with bad credit.
Can you refinance PCP balloon payment with bad credit?
At Refused Car Finance, we understand that your credit score may vary from time to time. When you're coming to the end of a car finance agreement, you may be wondering what your options are. For many drivers at the end of a PCP deal, they love the car they are driving and don't want to give it up and a change in credit circumstances shouldn't change that. You can refinance balloon payment with us even if you have bad credit! As poor credit specialists, we have a lending panel that is uniquely designed to help people who can't get approved elsewhere.
Take back control of your PCP final payment
Let us help you refinance PCP final payment and keep driving the car you love! With no effect on your credit score and a decision within minutes, what have you got to lose?