Cars on finance for young drivers
Buying a car as a young driver can be a really exciting time and for many, you may be buying your first-ever car! If you don't have the money to hand to buy a car outright, Refused Car Finance can help you finance the car you want with affordable monthly payments! We only work with the most trusted lenders in the UK and can help you find the best car finance deals for young drivers!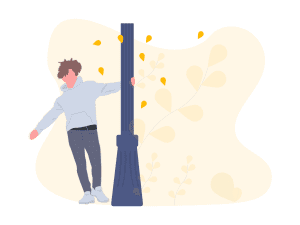 Can young drivers get a car on finance? 
Getting cars on finance for young drivers has never been easier with us! We treat each car finance application individually and your very own personal car finance expert will be on hand to help you every step of the way. One of our finance specialists will put your applications in front of the most suitable lender for your situation and help you find the best deal with the most affordable payments possible. In some cases, it can be harder to get approved for a car loan when you are a young driver but our team will help you the best they can.
Is it harder for young drivers to get car finance? 
Whilst it can be possible to get a car on finance when you're a first-time or young driver there are a few factors you should consider first. If you've
already been declined car finance
, it may be due to the following…
Lack of credit history.
Many young people may not have had a chance to build a credit history yet. You may find yourself with a bad credit score due to lack of credit because lenders can't predict what type of borrower you will be if you have no previous experience with paying any loans or finance back. Find out more about how no credit car finance works.
Your age.
You can start learning to drive from the age of 17 in the UK. However, you must be 18 years old before you can take out a car finance agreement.
More likely to have a road accident.
Due to a lack of driving experience, young drivers are more likely to have a road accident in their first year of driving. Most car finance agreements are secured loans which means you won't own the car until the final payment has been made. This increases the risk to the lender as the car could be involved in an accident. This can also increase how much you pay for car insurance too. Find out how to reduce your car insurance rates.
Lower affordability.
Being a young driver or a student looking for car finance usually means that you have a lower income than other drivers and a smaller budget for car finance can limit your options when it comes to getting a car.
How does car finance for young drivers work? 
You'll be pleased to know that with
Refused Car Finance
, getting a car as a young driver works in the same way as any other deal. We break the whole process down into 3 easy steps.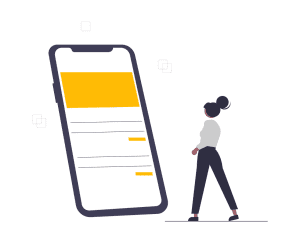 Firstly, we need to take a few details from you through our short application form. This will not affect your credit score and nor will it be
recorded on your credit file
either. We then get straight to work finding you the best car finance deals for young drivers.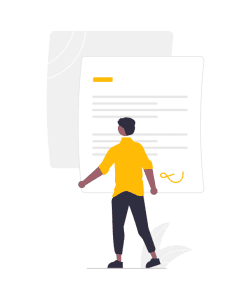 Once you've been approved and we've found the most suitable young driver car finance package for your circumstances, all that's left to do is sign the paperwork! Then, we can help you find the perfect car within your budget.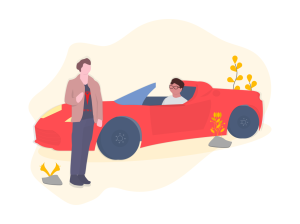 The beauty of
using a car finance broker
like us is the freedom to get the car you want within your financial budget. We only work with the most trusted car dealers in the UK and even liaise with your chosen dealership on your behalf and can arrange to pick up or deliver your vehicle.
What makes Refused Car Finance different? 
Refused Car Finance are one of the leading car finance brokers in the UK. We are
one of the best bad credit finance providers
as we have a wide lending panel that has been specially designed to help those who are struggling to get approved. Our lending panel is made up of some of the most trusted UK lenders who can offer finance even if you've previously been declined elsewhere! We work harder than anyone else and care deeply about helping our customers get the car finance approval they need. Once you're happy with your car finance package, you can buy a car just like a cash buyer from any FCA-approved dealership in the UK – it really is
that
easy!
Hire purchase car finance for young drivers
Getting a car on HP is easy and straightforward! It's one of the car finance agreements we specialise in and it can be suitable for new drivers, too! Hire purchase is a secured loan which means the lender owns the car until the final payment has been made. Over the course of the term, you can benefit from affordable monthly payments, flexible finance terms and a fixed interest rate throughout the agreement.
Why choose us? 
✅ All credit circumstances considered
✅ 5* rated reviews
✅ Choose any car from any reputable dealer
✅ Decision within minutes
✅ Trusted UK lenders
✅ Flexible finance packages
✅ No deposit needed
✅ Benefit income accepted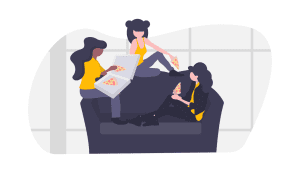 Cheap cars for new drivers
Car finance deals with no deposit
All of our car finance deals come with no deposit needed and affordable monthly payments. We understand that new drivers may not have as much disposable income and may not want to spend their savings on a deposit for car finance. This is where our car finance for young drivers with no deposit deals come in handy! Find out more about
how no deposit car finance works
.
Get young driver car finance today
Make a free, online application with us and you could be driving your new car in a matter of days! With no deposit needed, no harm to your current credit score and a decision within minutes, what are you waiting for?