Affordable Dacia Car Finance Deals
Are you looking to get the best Dacia car finance deals? You've come to the right place, whether you're after a new or used Dacia, we have a finance package for you.
Did you know Dacia is considered Britain's most affordable car brand? Not only are they extremely inexpensive to buy, but they are among the cheapest cars to run. This award-winning brands' budget-friendly motors are a popular no-nonsense choice perfect for anyone looking for fantastic value and a great deal.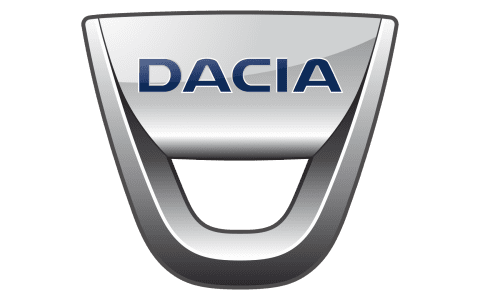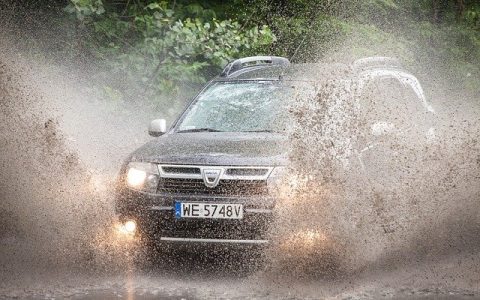 Dacia cars available on finance
Winner of AutoTrader's Best Value Brand Award 2021, no matter how modest your budget, opting for a Dacia ensures cheap car finance and affordable repayments for a quality car. But which Dacia cars should you get? And are Dacia's any good? Let's find out: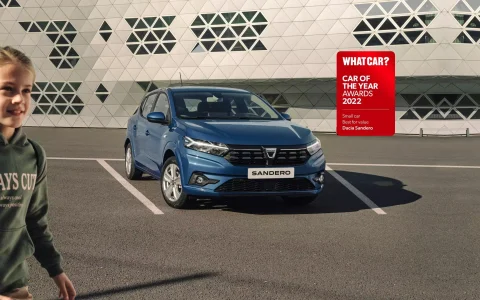 Dacia Sandero
First up, let's look at Britain's cheapest car – the Dacia Sandero. Despite its low price tag, it doesn't feel cheap thanks to its chrome effects and stylish interior trim inserts. The Sandero showcases beautifully what is possible on a budget. It's no-frills of course, lacking the equipment of more premium makes such as Jaguar and Range Rover. However, it has ample cabin space, is a breeze to drive, and is a very comfortable ride. Sure, you could spend more and get something fancier, but if you're looking for a practical, budget-friendly can, the Sandero is the car for you.
Getting a Dacia Sandero on finance is simple. As a broker, we match you up to a suitable finance package from one of our many lenders. You can then use that finance at a huge range of trusted dealerships across the UK. We specialise in approving car finance with a bad credit score, so don't let a poor credit file put you off. If you are looking to get the finance in place for a Sandero, then we could get you sorted in a matter of hours.
Check out this funny review by Autotrader comparing Britains' cheapest car to the most expensive.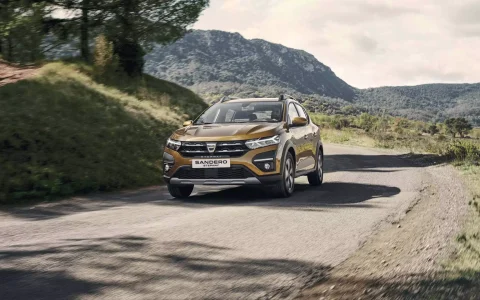 Dacia Sandero Stepway
If you love the Sandero but are leaning towards an SUV then the Sandero Stepway is the car for you. Technically, it is a high-rise hatchback not an SUV, but it benefits from a lot of the same perks, with 17cm ground clearance and a bulkier styling. Like the Sandero, the Stepway is also fantastic value, good on fuel, and easy to drive.
What's the difference between the Sandero and Stepway?
The Stepway is founded on the Sandero, with a more rugged SUV styling, roof rails, increased ride height, and a heavier bulky design.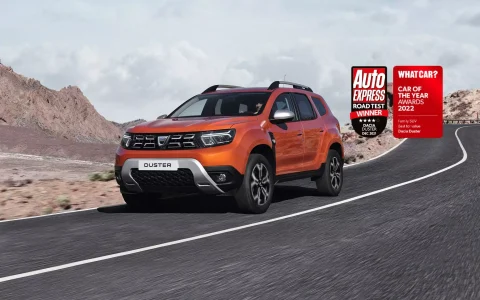 Dacia Duster
Looking for the best value family SUV? Then look no further than the Dacia Duster. Offering more space than many of its competitors, the Duster is a fantastic choice for families. If you're after a hassle-free SUV that will get you from A to B, no questions asked, then the Duster is the car for the job. It may not be the best-selling SUV but it is fantastic value for money, extremely practical, and effortless to drive.
Financing a Dacia Duster is also no-nonsense thanks to Refused Car Finance. Our application process is fast and easy, and we can have a decision back to you in a matter of minutes. Our team will match you up with a lender that works for you. With fixed interest rates and flexible repayment terms, you can finance a Duster your way.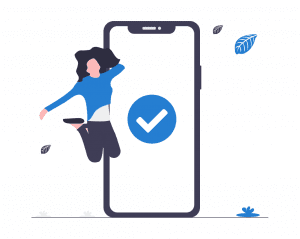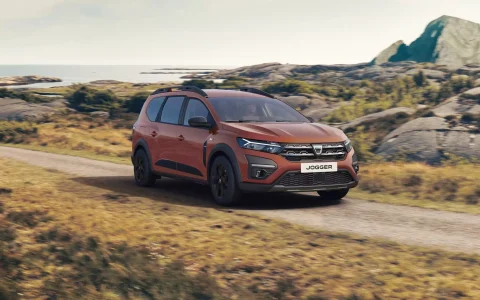 Dacia Jogger
Last but certainly not least we have the Dacia Jogger. This 7 seater car is designed for family life. It's versatile, practical, and spacious. With ever-increasing costs, the title of the cheapest 7 seater is nothing to be sniffed at, but it's not all about price. If you're considering a car this size, then space is essential, which the Jogger is nothing short of. With 160 litres of boot space and the third row of seats comfortably accommodating adults, which not every 7 seater can claim. It does lack some of the tech to keep the kids entertained though, but the price difference more than compensates for this.
How does Dacia finance work?
Getting Dacia finance with Refused Car Finance is extremely simple. All you need to do is apply online and we will get you matched up with a suitable lender.
Apply online
Applying is fast and simple with our easy online form.
Choose a Car
After our team have matched you up with a finance package that works for you it's time to find the Dacia you want to use that finance on.
Drive Your Car Away
Our team will ensure everything is in place so you can enjoy your new car.
Are Dacia cars safe?
Euro NCAP has criticised the safety of some Dacia cars awarding them relatively low ratings compared to competitors. Dacia is mainly let down by the lack of safety assist features, with no active lane-assist, autonomous emergency braking, and the ability to prevent collisions with pedestrians and cyclists. That said its crash protection level overall is good, scoring a solid 71% for adult protection and 66% for child occupant protection. It's the lack of technology in-built that helps keep Dacia so affordable, but if that is too big of a trade-off then Renault and Nissan both provide budget-friendly cars with 5-star Euro NCAP ratings that might be worth considering instead.
Which Dacia's do you have in stock?
We are a car finance broker rather than a dealership. This means we do not have any cars in stock. We get the finance in place to use at a huge range of trusted dealerships across the country. Just like we search the market for the best car finance deal, we do the same for the car.
If you've seen the car you want from a dealership already and you have either been declined directly or you don't like the finance packages they are offering, then you could still get that car. Alternatively, we can help you look for the right Dacia from a huge range of trusted dealerships. We have worked with big and small dealers around the country so we can ensure you're in safe hands.
Who is eligible?
To receive a car finance offer from one of our many lenders you must first meet the minimum requirements:
🔞 Are at least 18 years old
🏠 At least 3 years UK address history
👍 Not currently bankrupt
🧾 Ability to supply proof of affordability
Apply for Dacia car finance today
Applying does not harm your credit and you could be driving your Dacia away in a matter of days.
Car images credit: https://www.dacia.co.uk/