Are you Looking for Bad Credit Hyundai Finance?
Don't let bad credit stop you from getting the used Hyundai you really want! Hyundai is a South Korean auto maker that's been steadily gaining popularity in the UK. It's the world's third largest manufacturer of cars by volume. They offer a fantastic range of models and configurations, from the small and nimble i10, to the spacious and family friendly Tucson. Hyundais are built to last and that's one of the things that makes them great second-hand cars. Read on to find out how we can help you get bad credit Hyundai finance.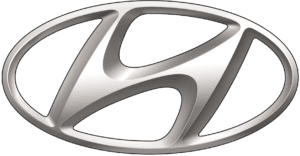 Get a used Hyundai on finance today!
Hyundai offers a superb range of models and configurations  and we can help you get one on finance.
Used Hyundai's on finance – criteria:
There are only a few simple requirements and, even if you have a bad credit score, we can likely help you get a car. In order to be eligible for car finance and get a Hyundai on finance, you need to meet the following basic criteria:
You must not be bankrupt
You have to be 18 or older
You have to have lived in the UK for 3 years or longer
You need to be able to prove affordability
Even if you're on benefits, are self-employed, or you have no deposit, it's still possible to get finance, as long as you meet the above criteria.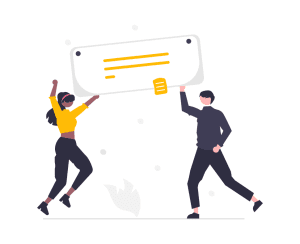 You don't have to have a deposit to get a Hyundai on finance. No deposit car finance is a popular option because saving up a big enough sum of money isn't easy. We can overcome this by matching you with lenders that offer no deposit finance options. We'll help you get a deal that matches your financial situation so that you can afford the monthly repayments on your new Hyundai.
How to get a used Hyundai with bad credit:
Getting a Hyundai on finance is easy. Start by filling in our simple application form online and we'll do our best to get you the best possible finance offer. One of our experts will send your details to our panel of lenders and, once you've been approved, phone you to talk you through the next steps. We match you with the most suitable lender based on your financial situation and what they're able to offer. Once you've decided on a deal, you can go to any verified UK dealership to choose your car. You could be driving away in one of the fantastic used Hyundai models shown below.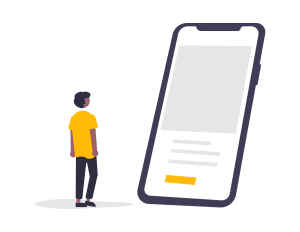 1. Make a free no-obligation application with us.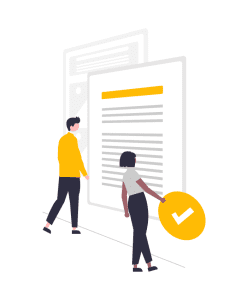 2. Our finance experts will be in touch with a decision for you.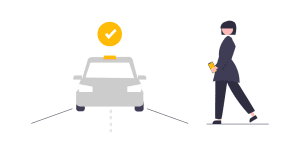 3. Once approved, choose any Hyundai within your budget from a reputable UK dealer. 
Popular Hyundai cars on finance
Used Hyundai Tucson Finance
Hyundai's Tucson is a versatile choice to get on finance. This spacious and comfortable SUV makes an ideal car for families. It comes in a choice of configurations from the S Connect to the S Line, and a range of diesel or petrol engines.
Apply today and, once approved, you could be driving away in your used Hyundai Tucson within the week!
Used Hyundai i30 Finance
The Hyundai is a worthy rival to the Ford Focus and the VW Golf. It comes in a range of petrol and diesel engines and various configurations, from hatchback to estate. This is another great family car to get on finance, offering a spacious interior and fuel efficiency. The i30 offers class leading comfort and tech.
If you're keen on getting a used Hyundai i30 on finance, don't delay. We could have you approved within 24 hours!
Used Hyundai i10 Finance
The i10 is a fantastic city car that has been produced since 2007 to replace the Hyundai Atos. This is another car that comes in a versatile range of configurations, from the PLAY to the SE and SE Connect. This stylish looking Hyundai has a larger than expected boot, is easy to drive and comes in petrol or diesel engines.
Send your application in today and we could have you approved for i10 finance within 24 hours!
Used Hyundai Kona Finance
The Kona offers performance, technology and style. This sub-compact SUV is perfect for families and single drivers alike. It comes in a wide range of vibrant exterior colours with petrol and diesel engines. Choose from various configurations from the S to the PLAY.
Apply for Hyundai Kona finance today and you could be driving your new car within the week!
Don't see the car you want? 
The choices above are only a small selection. Hyundai offers a superb range of cars and, because you aren't limited in your choice of dealership, you're sure to find the right one for you. You can get a used Hyundai from any approved dealer, as long as they are verified by the FCA. Once you've received a car finance approval from one of our trusted lenders, you can choose a Hyundai within your budget and we'll even liaise with your chosen dealership on your behalf! We truly are one of the UK's most hard-working car finance brokers!  


Hyundai Finance with a guarantor
If you have bad credit, you could always consider getting guarantor finance. This means that a partner, friend or family member guarantees to pay the bills on your Hyundai if you are unable to. Using a guarantor just gives the lender a bit more confidence that they'll get their money back. There's no risk to your guarantor in finding out if they're eligible; only a soft search is performed on their credit history and all they'll need to do is prove affordability. Stricter guarantor rules, like having to be a homeowner, no longer apply so it's easier than ever to get this type of loan. Thanks to our specialist lending panel, we can offer people with low credit scores a finance deal with NO guarantor needed!
Get Used Hyundai Finance Today
Don't delay any longer.  We can help you find used a Hyundai on finance today!