Get a Smart car on finance today!
Are you looking for used Smart car finance? Do you have bad credit? Are you unable to put down a deposit? Have you been refused car finance with other brokers in the past? If the answer to any or all of these questions is 'yes', don't worry; you can get bad credit Smart car finance through Refused Car Finance!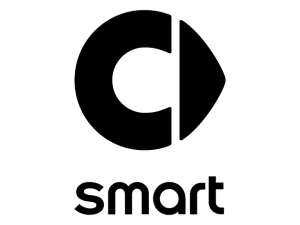 As far as car finance goes, we think that what matters the most is your affordability – that you can afford to make the monthly repayments on your next car. Even if you have a bad credit score or you've been declined by other finance companies, we can still help! How can we do this? It's quite simple; we work harder than any other company to get you approved.
Why get bad credit Smart car finance with Refused Car Finance?
It's never been easier to get approved for car finance! When you apply with us, you get access to some of the UK's most trusted lenders! As a dedicated finance broker, we work with a wide lending panel who have been specially selected to help people with bad credit get a car finance approval.
Since we specialise in bad credit car finance, we can get you a surprisingly good rate on a used Smart car. We work harder than anyone else to match you with the perfect lender so that you get a great car and benefit from superb rates and a repayment plan that suits your needs. Once you've been approved by one of our lenders, you can choose the Smart car model from any FCA-approved dealership in the UK. You have the freedom to choose a car within your budget and we even liaise with the dealership on your behalf to speed up the process!
Who can get a car on finance?
If you can answer 'yes' to all of the below statements, we could have a lender on our panel wanting to offer you finance. Even if you are unemployed or have a bad credit score, we can help assist with your financial needs.
Are you at least 18 years old?
Do you have a full UK driving licence?
Have you lived in the UK for at least 3 years?
Are you free from bankruptcy?
Can you prove affordability?
Make a free, no-obligation application with us today and you could be driving away in your used Smart car in a matter of days!
Used Smart car finance deals
Apply for credit with Refused Car Finance and take advantage of the best finance deals. Take full control of your finance plan by choosing the repayment term length, monthly payments to suit your budget and the option to put down zero deposit. You can use your finance deal to buy any used Smart car from any FCA-approved car dealer in the UK too! 
✅ Smart car finance with no deposit to pay!
✅ Fixed monthly payments and interest rates.
✅ Flexible repayment term length.
✅ No harm to your credit score.
✅ 100s of cars to choose from. 
✅ 5* rated company.
✅ Multiple finance packages on offer. 
Which Smart car on finance can I get?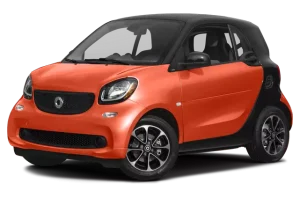 Used Smart Fortwo Finance.
The Fortwo, as its name implies, is a two-passenger car by Smart. It's a small and compact car that's perfect for city driving – no other car is as easy to park. It's currently in its third generation, meaning there are plenty of versions for you to find on the used car finance market. If you live in an urban environment, used Smart Fortwo finance might be just what you need.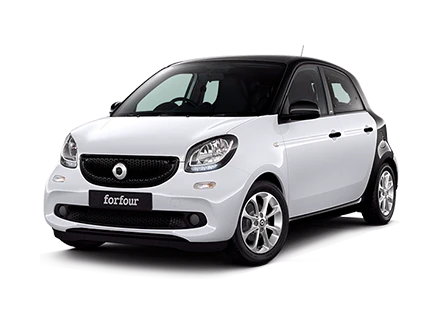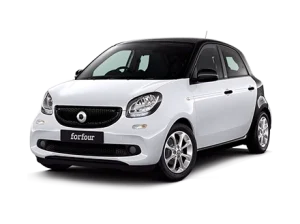 Used Smart Forfour Finance.
The Smart Forfour is a small hatchback and, like the Fortwo, its name comes from the number of passengers it can carry. If you need something similar to the Fortwo, the Forfour is a bit more practical, offering the extra space and sturdiness of a larger hatchback and it's still small enough to offer the same parking advantages. The Smart Forfour is a superb city car and makes an ideal choice for young drivers looking for finance.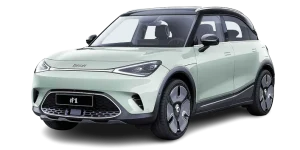 The new Smart #1 car.
The Smart #1 was only released in 2022 so we can't offer many used car deals on this model yet. However, it's definitely worth a look at! The Smart #1 is an electric SUV which is compact yet spacious and comfortable to drive. The Smart #1 has been designed with the future in mind and its exterior looks are sleek and minimalistic. When on the road, it's quiet, refined and actually really fun to drive! There's also a number of models to choose from in the line up such as the Brabus, Pro+ and Premium.
⭐️⭐️⭐️⭐️⭐️
"Brilliant! Professional and fast service by Sean who helped me secure finance and found the perfect car for me and my family. Highly recommended."
– James Conduit, Refused Car Finance customer.
Source: Reviews.io
Apply for used Smart Car finance today!
☑️ Applying does not harm your credit score.
☑️ Receive an instant decision.
☑️ Quick application form.
☑️ Get assigned your own personal expert to help.
☑️ Wide range of bad credit lenders.
Are you looking for a different car make?
No problem! We offer car finance on a wide range of car makes and models. Browse some of the most popular below: