Are you looking for car finance for a Ford car? We can help! The beauty of using a car finance broker like us is the ability to get the best car finance deal for your circumstances and the freedom to get the car you want from a trusted dealer! This means if you want to get a ford on finance, there are 100s of cars to choose from! Find out more on our dedicated Ford car finance page below.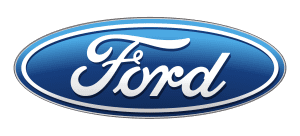 Ford continuously tops the UK sales chart and is undoubtedly one of the most popular car manufacturers here in the UK. Their popularity doesn't start and end with their new cars, however, second-hand Fords often dominate the top-selling used cars lists also. The Ford Fiesta is one of the UK's most loved cars and for many, it's easy to see why. Or, if you're after something a little bigger, why not consider the dependable Ford Focus? Our flexible business model means you can get the car you want from a reputable dealership, as long as they are verified by the Financial Conduct Authority!
Get a free finance quote today
Don't wait around, we could get you the finance deal you want on the Ford car of your choice!
How does Ford car financing work with Refused Car Finance? 
Getting Ford cars on finance with Refused Car Finance is really simple! We can break the whole process down into 3 simple steps: 
1. Tell us about you
Our soft search credit check application form gets all the info we need from you and only takes a few minutes to complete. Once it's done, we get straight to work finding you the best finance deal.
2. Select your car finance package
We work with a wide range of some of the UK's most trusted lenders so once we have a decision for you, we can help you select the best finance rate for your circumstances!
3. Choose your used ford
Once the paperwork has been signed, it's time for the fun part! You can choose any used Ford car from any FCA-approved dealership across the UK. We even liaise with the dealership on your behalf too!
What about Ford car finance with a bad credit score? 
If you have bad credit, there's no need to panic! Refused Car Finance are one of the UK's leading bad credit specialists. Even if you have a low credit score or no previous credit history, we can help you get approved for Ford used car finance with bad credit! Our lending panel has been specially selected to help a wide range of customers, including those on benefit income and even applicants who have had a default or CCJ in the past.
Find out more about how bad credit car financing works.
Which Ford cars on finance can you get? 
One of the biggest benefits of sorting your car finance through us is the ability to get the car you want from any reputable dealerships across the UK. This means you can get a used Ford car within your car finance budget! Find below a selection of the most popular Ford cars on finance. 
Used Ford Focus on finance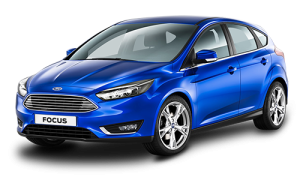 The Ford Focus is one of the most recognisable cars on UK roads. A joy to ride both as a driver and a passenger, the Focus is one of the most versatile cars thanks to the huge range of options to choose from. We've even voted it as one of our best hatchbacks for 2022! Available as a petrol, diesel or electric car, this Ford can appeal to almost anyone. Depending on the model you go for, the Focus varies a lot, and the RS is staggeringly fast, whereas the Zetec will keep your bank balance happy with cheap running costs. Choosing the right Ford Focus may seem complicated, but getting used Ford Focus finance couldn't be simpler!
Second-hand Ford Fiesta finance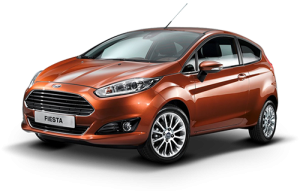 After 12 years in the top spot, the Ford Fiesta was no longer named Britain's best-selling car of the year in 2022. However, the Fiesta's popularity is still strong. One of the best all-rounders on UK roads, this car is great fun to drive thanks to its fantastic handling and steering. When it comes to reliability the Fiesta has an above-average reputation and beats out many of its rivals. Safety? It scored the max 5 stars in the Euro NCAP car crash test. It's also highly rated for running costs, performance and ride comfort. What's not to like? Financing the Ford Fiesta is also a walk in the park. We sort the finance out first so you can shop for your Fiesta with the funds ready to go, putting you in a better position when negotiating with dealers.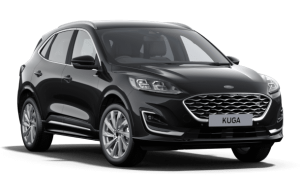 The Ford Kuga has been around since 2008 and is a popular mid-size SUV. The Kuga has really impressed drivers and is increasingly becoming one of the most popular Ford models you can finance. There are a number of Kuga engines available including, petrol, diesel and plug-in hybrid models. The Ford Kuga is an extremely well-round vehicle and excellent value for money. Read Carol's Car Finance story on her experience with Refused Car Finance and how she got the used Ford Kuga she wanted!
Ford car finance eligibility
☑️ Over 18+ years old
☑️ Lived in the UK for 3+ years
☑️ Able to prove affordability
☑️ Not currently bankrupt

Other used Ford cars on finance
The Ford Motor Company are responsible for some of the most popular cars in Britain and we believe getting finance for them should be made easy. When you apply for used Ford finance you have a high chance of receiving a car finance offer from one or more of our lenders. So whichever Ford model is your favourite, then we can get you the finance for it.
Not looking for Ford finance? We offer car finance for a huge range of car makes and models.
Get a free no-obligation quote