Used Mercedes-Benz finance the easy way! 
Our bespoke finance model means that we can help drivers all over the UK get the car they want on finance! Drive away in your Mercedes with the reassurance that you got the finance package that's right for you! Our whole process is super simple and once you've been approved by one of our trusted lenders, you can choose the used Mercedes finance package that's right for you from any participating UK dealership! Lets explore how our Mercedes-Benz finance deals work in more detail.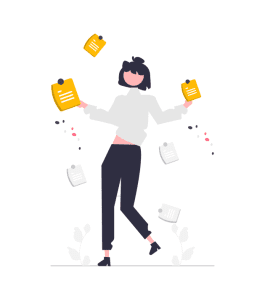 How can I get bad credit Mercedes finance?
Getting car finance has never been easier. Regardless of the model of Mercedes, you are after we can help. Simply apply online to receive a call back from our lovely team and once you've been approved, you can choose your perfect Mercedes from a huge range of trusted dealerships across the country! That's right, we sort the finance out for you first so you can get the Merc you really want. If you're worried about bad credit holding you back, we have a wide range of lenders who can help. Our whole business model has been designed around people who have previously been refused car finance elsewhere and helps them to increase the likelihood of getting a finance approval through one of our bespoke lenders.
There is no harm to your credit score and there is absolutely no obligation to go ahead, so you can compare the best finance deals. We offer flexible payment options, no-deposit plans, and competitive interest rates.
Who can apply for a Mercedes car loan?
If you can say yes to the following criteria, you could receive a finance approval: 
✅ I am over 18 years old.
✅ I have lived in the UK for 3+ years.
✅ I can prove my income and affordability. 
✅ I have a full UK driving licence.
✅ I am not currently bankrupt.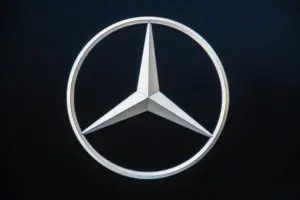 Used Mercedes-Benz finance deals
Mercedes Benz cars are known for their quality designs, luxurious interiors and high-performance engines so we can see why you're in the market for one! Getting finance for a used Mercedes Benz has never been easier. To help you choose which Mercedes is the one for you, we've put together some information on the most popular models along with everything you need to know about our top Mercedes-Benz deals. Find out more about some of the different models from Mercedes below…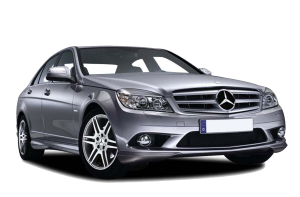 Mercedes Benz A-Class Finance
The Mercedes A-Class is a luxurious hatchback that's stylish to look at, packs a punch in terms of performance and has a wide range of engines for you to choose from. It was one of the best-selling cars of the year and also features on our list of the best hatchbacks! Get your Mercedes A-Class finance sorted out today so you can be behind the wheel in no time.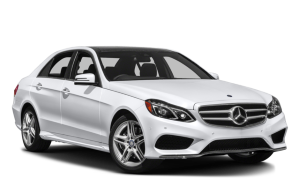 Mercedes Benz CLA Class

The CLA Class looks premium and feels it too with its quality interior and stunning exterior. It's a smart-looking small 4-door saloon that's perfect for city life. Get your Mercedes CLA finance today.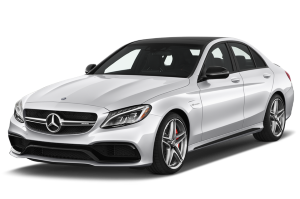 Mercedes Benz C-Class
With a sleek interior, the Mercedes C Class is one of the best executive cars on the market today. It's available as a saloon, an estate or a coupe. If you want to get Mercedes C Class finance then no one will work harder to get you approved than us!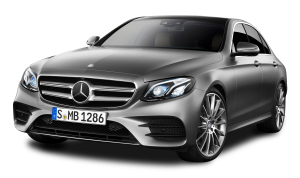 Mercedes Benz E Class
The Mercedes Benz E Class is one of the finest mid-size saloon executive cars on the market. It's available as a four-door saloon, estate, coupe or convertible. Thanks to its extended boot space, it also features on our list of best cars for dog owners! Get your Mercedes E-Class finance sorted and you could be driving your new car in a matter of days.
Get a Mercedes on finance even with bad credit.
Can I get a Mercedes Benz with bad credit? Yes, whatever your circumstances might be, we believe that everyone should have the opportunity to drive away in the car of their dreams. If you're looking for Mercedes Benz finance with bad credit then we can help. Instead of focusing on your previous credit history and the mistakes you've made in the past, we instead focus on your current affordability for car finance and by working with our lending panel, we can get you the approval you need. We specialise in bad credit car finance so regardless of your credit score we can certainly try to help. If you have CCJs, defaults or missed payments on your credit file, we could still help to match you with the most suitable lender for your circumstances. You may even receive multiple finance approvals with different lenders and we will always help yous select the lowest interest rate available. 
Getting a deposit together can be difficult if you have other financial commitments or if you need a car quickly and don't have time to save, so we can offer no-deposit car finance on many used Mercedes models. Low deposit or no deposit doesn't have to mean expensive monthly payments either and you can benefit from the best finance rates around. You can also consider saving for a deposit if you're struggling to get approved for finance but it's not a requirement for us! 
Get a free finance quote
Apply to finance a second-hand Mercedes today and you could be driving your new car by the end of the week! Applying with us won't harm your credit score and as soon as we receive your application, we get straight to work finding you the best finance package!