Looking for no credit car loans? You're in luck! Getting car finance with no credit history can be frustrating. For example, if you are a student looking for student car finance, you may have not had a chance to get finance yet. Many people have not established a borrowing history, whether that is because you haven't taken out credit cards, never applied for a mortgage or simply always pay in cash. However, when it comes to applying for a car loan no credit, you may find having a lack of credit history works against you. However, thanks to our range of specialist lenders, that is where we can help!
We understand there are many reasons why you may not have a borrowing history and that this alone doesn't reflect your ability to be able to pay back a car loan. By working with a select panel of specialist lenders so that we can get you a car loan with no credit. We won't waste anyone's time by sending your application to lenders who decline finance applications from those with no credit history! Instead, we will work with a selective group of lenders that you have the best chance of being approved.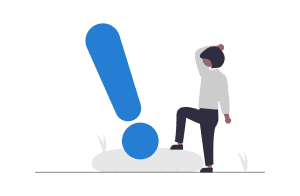 Financing a used car with no credit
Regardless of whether you have little to no credit history, we can help you get a great car finance deal with affordable monthly repayments!  We use a soft search only and match you with the most suitable no credit car finance lenders.
How do I know if I have a credit history?
You can check your personal credit report for free, there are a range of websites out there that will help you do this but we recommend using Credit Karma, Experian or ClearScore. You do not need to pay to see your own credit history and you should leave any site that asks you for your bank details.
The majority of people have some sort of credit history; this will all be recorded on your credit report and is the view most lenders have when checking your credit file. If you do however find that there is no credit history on your report at all, there are many ways in which you can go about building one. We have written an in depth post on how to build your credit score that is a great starting point for you!
Getting car finance with no credit history
With Refused Car Finance we have all the infrastructure in place to make financing a used car with no credit history an easy and painless experience. All you have to do is fill out our short application form and we will match you up with one of our specialist lenders. We will get you the best deal possible for your circumstance, even with no credit history.
We specialise in helping you finance your next car whether you have no or bad credit. When you choose to get car finance no credit history with Refused Car Finance you can expect nothing but the best service. We work hard to get you the 'yes' from the most suitable lender for you, so you can concentrate on finding your next car.
If you're struggling to get approved for car finance with no credit history, you could consider applying for a joint car finance application. A joint car finance application is accepted by many lenders on our panel. This type of application is when two people apply for finance on the same car and are both responsible for meeting the repayment schedule.  A joint car finance application could increase your chances of getting approved for finance.
Buying a car with no credit history
So you have your car loan all approved. Now is the fun part – car shopping! When you get your car finance with us you are free to buy your next car from any FCA-approved car garage in the UK. So whether you've seen a nice convertible in Chester or a stylish saloon in Surrey, you can use your car loan to buy it.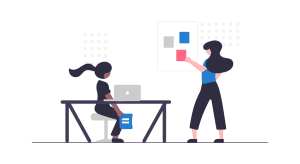 Buying a car with no credit is no different than buying a car with credit. It's usually obtaining the finance that is the difficult part, as discussed above loans for people with no credit are often declined. However, once you have your car finance you can buy a car from any FCA car dealer. Take a look at some of the cars currently in stock from our recommended FCA-approved car dealers.
If you're struggling to get approved, you could also consider car finance with a black box.
How to get approved for car finance with no credit history
If you match the following five points then we can offer you no credit car finance!
You must be 18 or older
You need to be free from bankruptcy
You will need to have lived in the UK for at least 3 years
You need to be able to prove your affordability
You should hold a full UK driving license
⭐️⭐️⭐️⭐️⭐️
I have been dealing with Sean and the service I received was fantastic! After having difficulties with my credit due to COVID-19 I was struggling to get approved. Sean made the process quick and easy and I am picking up my new car this week! The process took 5 days with Sean! I will be returning in the future! Thanks again!
– Bethany from Hornchurch
Apply for a no credit car loans
Start the application process to get you on your way to no credit history car loans!