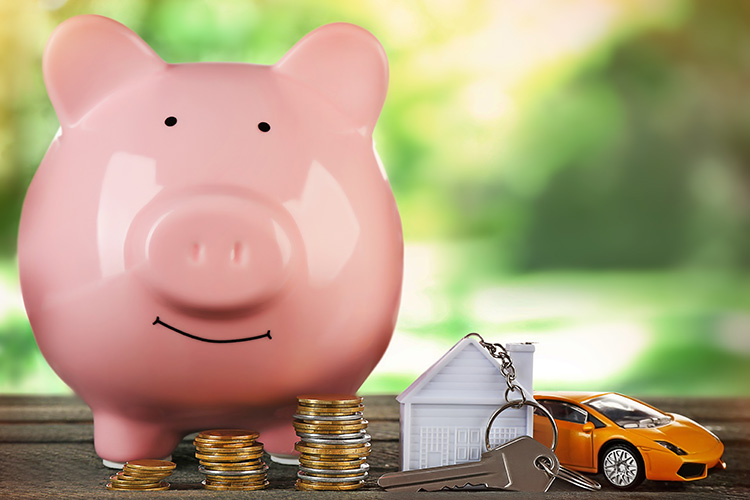 What is refinancing a car loan?
Refinancing a car loan means replacing your current car finance agreement with different (most likely, better) terms. The new loan, often with a new lender, could improve your finance agreement by reducing monthly car repayments, lowering the interest rate, and allowing you to remove or add someone to/from your policy and increase or decrease the loan term length.
How to refinance a car loan?
It's easier to refinance a car loan than it was to first obtain your current car finance deal. All you have to do is fill out our quick and easy application form.
From there a member of our friendly team will give you a quick call about refinancing a car loan. Now, unlike on your initial plan, you don't need to come in, therefore this vastly speeds up your application process and you could get your new refinance deal within hours
Sort Your Refinance Today
Benefits of refinancing a car loan

 Reduce monthly payments

 Reduce interest rates

 Shorten / lengthen loan term

 Remove or add someone to your policy

 Improve relations with lender
When to refinance a car finance plan?
It can be difficult to decide if you should be refinancing a car loan. The first step to doing this is finding out when you can refinance your car.
You don't have to wait, if you wanted you could refinance immediately. However, you increase your chances of getting a better refinance deal if you build up your credit score or wait for interest rates to drop.
Does refinancing hurt your credit rating?
When you apply to refinance your auto loan, it will trigger a lender to perform a check on your credit report. Typically, lenders perform a soft check whilst you enquire and only perform a hard inquiry when you agree to take the finance out with them. That said, depending on the lender, some may perform a hard check straight away, but this is much rarer. When a hard search is done it generally causes your credit score to drop by a few points, the effect of this will lessen after 2-3 months but will remain on your credit report for two years. Multiple hard inquiries suggest to lenders that you are desperate for credit and therefore have a significantly negative effect on your credit report rating. With this in mind, we would recommend avoiding applying for multiple loans at one time. Find out what is recorded on your credit file.
At Refused Car Finance our lending panel only perform a soft search meaning applying to refinance your car finance or balloon payment does not harm your credit rating.
How many times can you refinance a car?
You can refinance your car loan as many times as a lender will approve your application. However, as stated above you want to avoid too many hard inquiries. For the best chance of approval, we recommend waiting until you are passed the halfway mark through your term.
Refinance with bad credit
You may think having a bad credit rating, or even no credit score may harm your chances of getting an approval on a refinance plan. With Refused Car Finance that is not the case, we specialise in approving people who have been refused elsewhere. This is the same when it comes to refinancing a car with bad credit. As bad credit car finance specialists, your chances of being approved are greatly increased when applying for a refinance car loan through us.
If you have bad credit and are looking for some advice on improving your credit rating, check out our 'Tips on Rebuilding Your Credit Score' blog post.
Refinance Balloon Payment
Have you been looking to refinance your balloon payment?
If you are struggling to get a lump sum to pay your balloon payment off and your current lender has knocked you back for refinancing, then you're not alone. More people are finding that they can't refinance their balloon payment with their current lender because of a change in their credit file since they originally applied.
If your credit score has dropped and you can't get refinanced with your current lender then you would be typically left with one option, hand the car back and start from scratch. But that is no longer the case.
If you want to keep your current car but can't refinance the balloon payment with your current lender then Refused Car Finance can help you.
Why won't my current lender refinance my balloon payment?
If you took out PCP or Lease Purchase car finance through a prime lender they may decline you now if your credit file has taken a bit of a knock. Life can be tough and missed payments, defaults, and payment holidays can become a reality. Soon your credit score has dropped down and the same lender you've been paying every month for your car no longer wants to accept you. As frustrating as it is, you are certainly not alone and the good news is you can now refinance that balloon payment with us
Here at Refused Car Finance we feel strongly that you shouldn't have to start from scratch because your current lender won't refinance your balloon payment. If you are in this position then why not see if we can help?
⭐️⭐️⭐️⭐️⭐️
Can not fault their service! On call from day one to help with our refinancing of a balloon payment. All went really smoothly. Can't fault Sean! He was fantastic, even stayed late on a few occasions so that he could speak to me so we could get the ball rolling! Highly recommend.
Apply today to find out how much you could save.