Will I get approved for bad credit car finance?
As bad credit car finance specialists, we work harder than anyone else to get you the approval you need. If you meet the below criteria, we can offer you car finance regardless of a poor credit score!

 Are able to prove your affordability

 Are 18 years or older

 Have lived in the UK for 3+ years

 Hold a full UK driving licence

 Are free from bankruptcy
Bad Credit Car Finance Explained
What is bad credit car finance?
Bad credit car finance is essentially the same as any other type of car finance. We believe that buying a car should be easy and accessible for all, no matter what your credit score is.
If you have bad credit it can be tough getting the money together for a new car. Thankfully there are now many options available to people who have limited funds and a poor credit score. There are many lenders we work with that can offer no deposit car finance so you can get on the road quicker. Even if you have missed payments or have defaults in your credit history, we believe that you should still be able to find car finance at the best rate possible.
At Refused Car Finance we don't judge a person solely on their history. We take into account your current situation to look at what you can afford to repay and find you the best lender based on your personal circumstances. Due to working with a wide range of lenders, we can find the best rates available for each individual.
Apply Online Now!
✓ We charge no customer fees
✓ Quick 30 second online application form
✓ Receive an instant decision
Have you had a CCJ in the last year?
If you have been issued with a County Court Judgement in the last 12 months it is a lot tougher to get a bad credit car loan. That's not to say that we can't get you a car finance loan and into a car, however, the lenders we can send you to are a lot more limited.
In order to not limit your options, we would advise if you have received a CCJ in the last year you wait for the 12-month period to pass over before applying. That way we can send you to a wider panel of lenders giving you access to better rates and a bigger variety of car finance packages. If you can't wait and you are still looking for bad credit car finance, then we do still have options for you and will work really hard to find you the best car finance deal for your circumstances.
Find out more about CCJ Car Finance.
What causes you to have bad credit?
Late payments, defaulting on payment, receiving judgements and bankruptcy can negatively impact your credit score. You can check your score using sites like Credit Karma for free, where you can download your report and see where you're going wrong. It's important to check that there are no mistakes on your file too as you don't want to miss out on credit opportunities because of an error.
What is recorded on your credit file?
There are several records that will be made on your credit file:
Missed Payments: This is fairly self-explanatory, but when you miss a payment a lender will record this on your file. It won't be likely you will be declined if you apply for credit, but you will be seen as having an increased risk.
Defaults: When you fail to meet the legal obligations of your finance agreement due to missed payments, or not repaying at all, then a default is recorded on your credit file by the lender. This note will remain on your file for 6 years and will most likely rule out you being able to borrow from mainstream lenders and banks.
County Court Judgements (CCJs): A County Court Judgement is essentially a court order which allows the lender to begin doorstop debt collection when you have failed to keep up with payments. This is the most serious outcome apart from bankruptcy.
Bankruptcy: If you have been declared bankrupt, then you will be declined for an application for credit, even if you apply to bad credit specialists. Bankruptcy is the final stage in the process for lenders or creditors to retrieve the money owed to them, but you can also apply for bankruptcy yourself as a means to pay off your debts.
Lets get started!
✓ No impact on your credit file
✓ Same day decision
✓ Wide range of finance lenders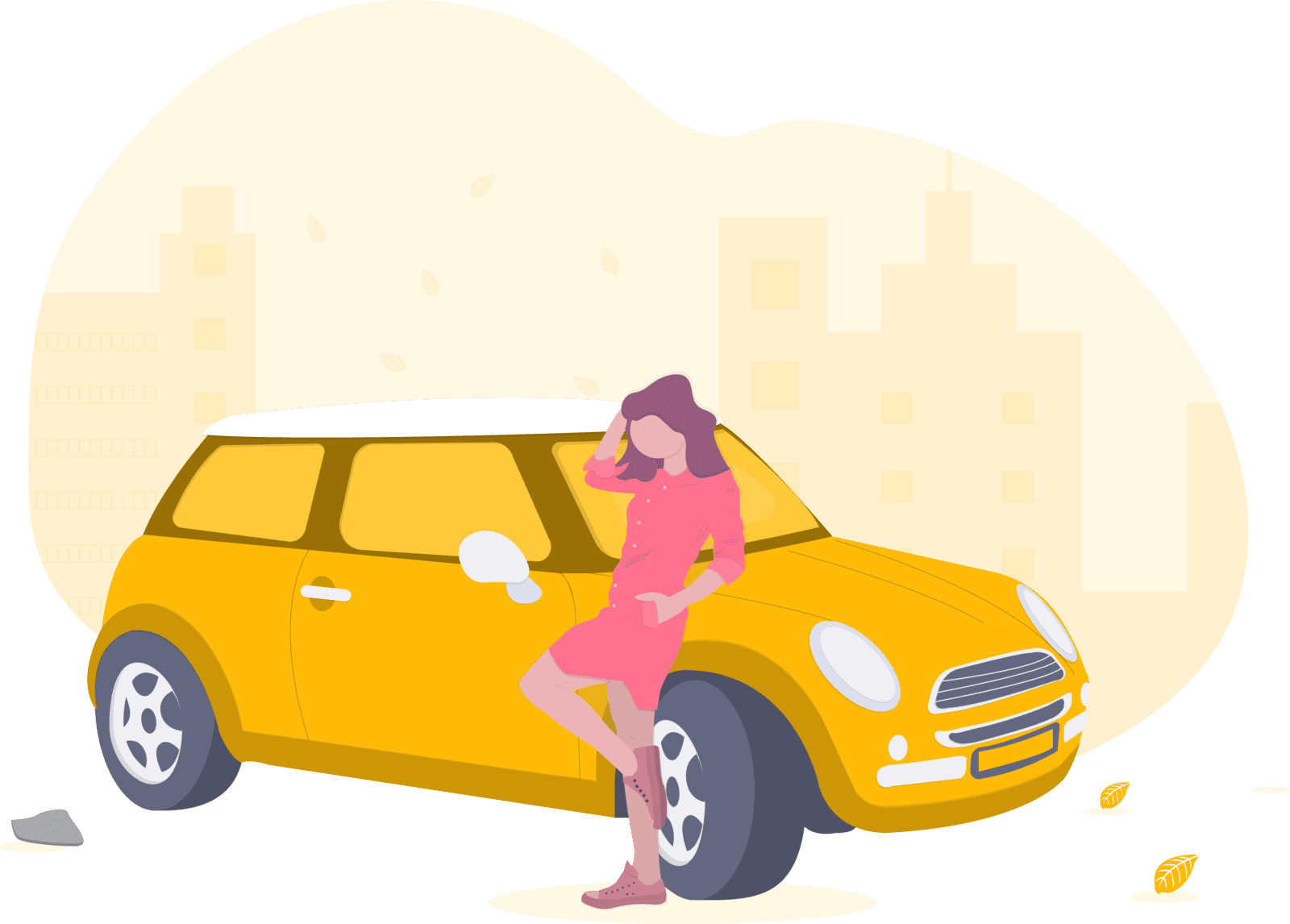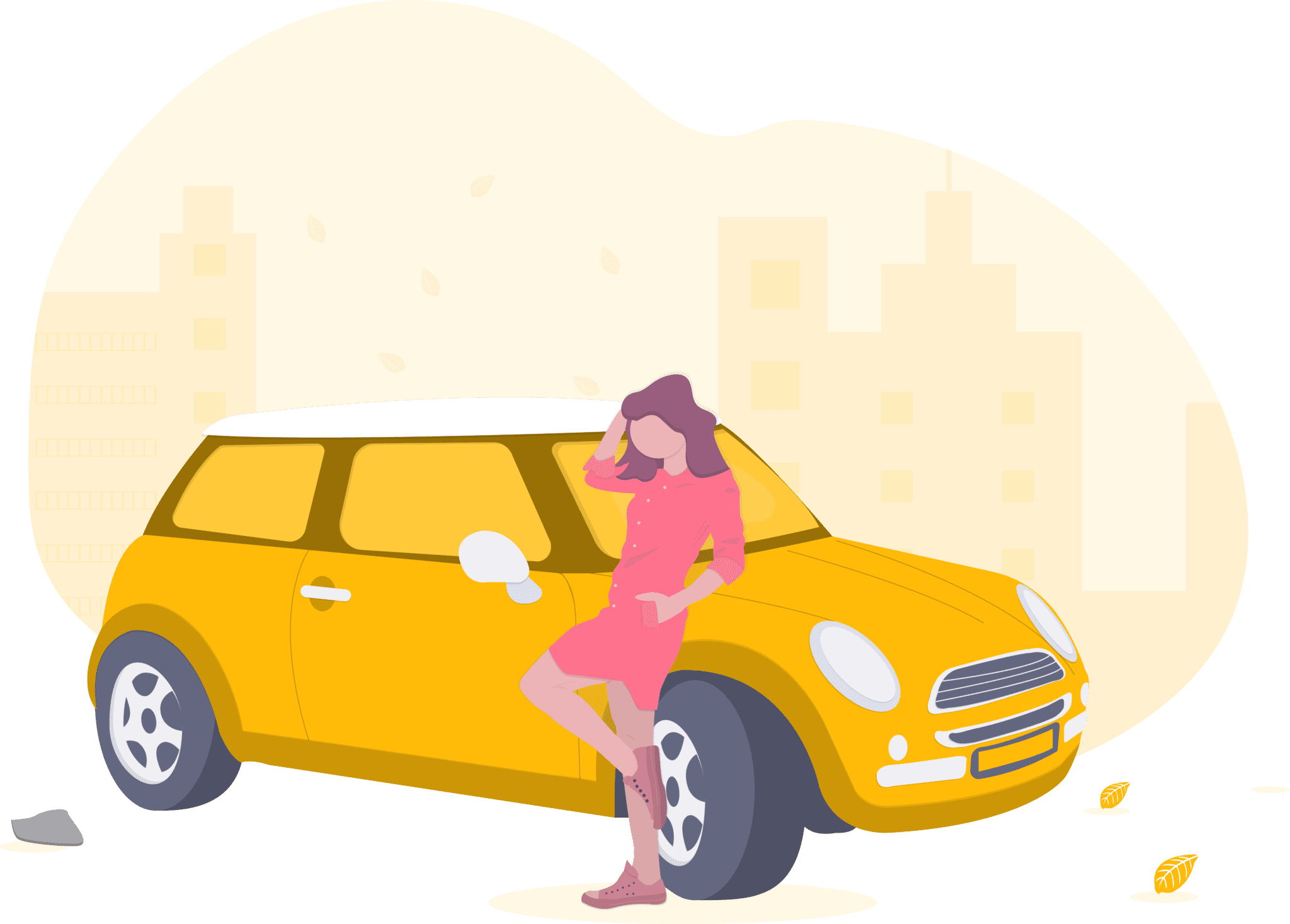 Frequently Asked Questions
Can I apply even if I have bad credit?
Yes. Our whole business model is designed to help people who have or have had a poor credit rating. We do advise that if you have just received a CCJ or have a recent default on your account that you wait until your situation improves. Car finance lenders typically favour a credit rating on the up, recovering from any mistakes you made in the past before applying for credit with drastically help your chances of being accepted. So, if you have found yourself making a few mistakes recently, you could consider trying to rebuild your credit score for a few months before applying in order to be in with the best chance of getting a great car finance offer. Alternatively, we can match you up with the best bad credit lender today.
What does bad credit car finance include?
Car finance for bad credit is no different from any other car finance agreement. You agree with a lender to pay a certain amount of money each month, every month, for a fixed term. A bad credit car loan is usually taken on terms of 1-6 years, and the APR depends completely on your personal circumstances.
How to get car finance with bad credit?
To secure a bad credit car loan you need to first fill out our short application form. We will then do the hard work for you, matching you up with the most suitable lenders to get you the best bad credit car finance package. You will be assigned your own personal finance expert who will be in contact to talk you through the finance offers you have received. Once you have accepted the best offer, we will sort out the paperwork so you can shop around for your new car. It really is that simple!
We match our customers with the best lender for them and ensure the lowest rate possible in line with our responsible lending policy and procedures. If you have further questions about bad credit car finance, then please feel free to contact us.
If you have bad credit and are struggling to get approved, you could also consider a joint car finance application. A joint car finance application can increase your chances of getting approved for car finance as you can be viewed more favourably to a potential lender. If you have a low credit score but high income and your partner has a good credit score and lower-income, you can apply for finance as a joint applicant and increase your chances of getting approved. Head over to our joint car finance application page to find out more.
I have a CCJ/IVA, can I still be approved?
If you have been issued with a CCJ or have IVAs in the past year it is more difficult for us to get your car finance. This is because it limits the lenders we can match you up with. We would always advise waiting 12 months before applying to give you time to rebuild your credit profile and prove to lenders that you are able to repay your loan. Find out more about IVA Car Finance.
I am unemployed with bad credit, can Refused Car Finance still help?
Affordability is one of the most important factors when it comes to being approved for car finance. Of course, being in full-time employment is a great way of being able to prove your affordability. However, we frequently get unemployed applicants approved for car finance as they can still prove they can meet the monthly payments. So, if you are currently out of a job but are sure you have the budget for car finance then we encourage you to apply and we can match you up with the very best lender.
Bad credit is a pretty vague term and you may feel like you won't get a good car finance deal because of your credit score. However, if you are rebuilding your credit profile month on month and meet the criteria stated above then we can get you the best car finance package for you!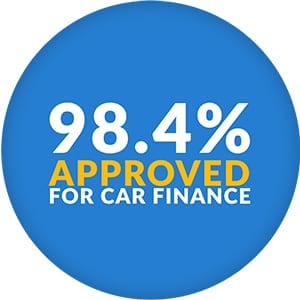 Use Bad Credit Car Finance Specialists and get the approval you need!
Refused Car Finance are bad credit car finance specialists. We work tooth and nail to get you the approval you deserve, with an incredible approval rating of 98.4% and amazing feedback from our customers we are proud to say we will do everything possible to help you get bad credit car finance too!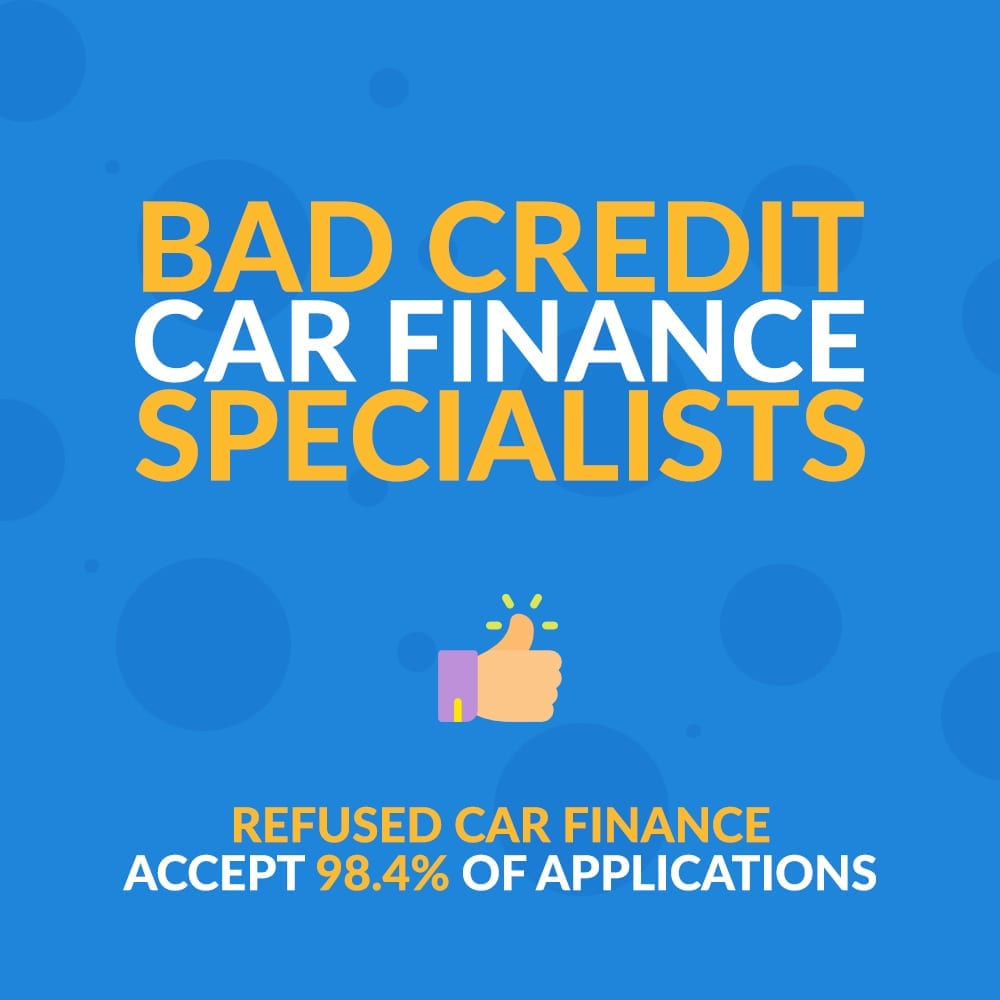 Car Finance, Bad Credit, Instant Decision!
We are proud to be able to offer you an instant decision on your application.
Remember having bad credit is no obstacle to being approved for car finance. Apply for your bad credit car loan today and let us help you get the best car finance deal!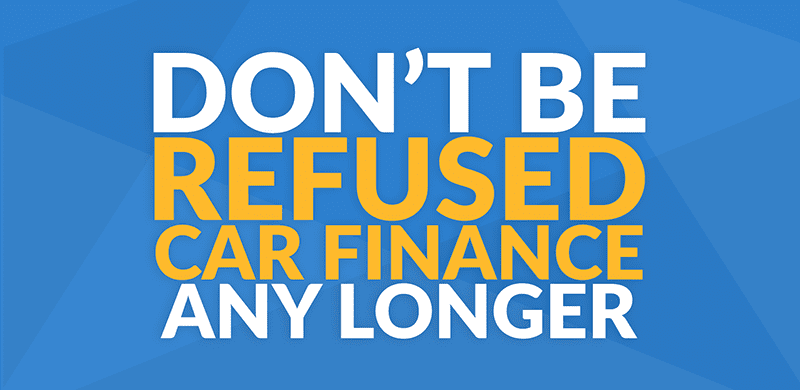 What is a bad credit car loan?
A car loan is in essence a personal loan; a loan you take out in order to buy a car. Your repayments are usually a fixed monthly charge, making it easier to manage your payments and other outgoings.
Why should you choose a car loan?
✓ Simple and easy to understand
✓ You will own the car as soon as the money is transferred to the dealer
✓ Not secured against your car
✓ Generally cheaper interest rates
How does my credit score affect my chances of getting a car loan?
Your credit score is something which lenders will look at to assess how reliable you are at repaying and how much of a risk you are to the lender. Your credit score isn't universal, so it can differ slightly depending on the credit company that you approach, but it will give an overall view of how you repay credit.
Your credit score can influence your chances of getting car finance, a mobile phone contract and even property rentals. It's important to keep track of your credit score so you know what your chances of getting approved are and what kind of interest rate you can expect to receive. We have some tips on how to improve your credit score and a guide to what is recorded on your credit file.
Just some of the happy customers who applied for bad credit car finance through us.
refused car finance put me at ease from the very first phone call. After being turned down by numerous other companies, I didn't have much hope but after speaking to Jacob about my credit file or lack of, he assured me it wasn't nearly as bad as I thought it was. Got finance sorted in less than two days with literally half the interest I was quoted after being messed around for weeks by other companies.
Jacob is a real asset to RCF, he kept me up to date every step of the way and was so easy to speak to! I Could not recommend RCF enough!!
These people at this company most certainly now how to help when you need helping and get the job done talk about going the extra mile omg they went the extra 100 miles for me found the car i wanted with the spec I asked for. Would I reccomend this company and these people let me just say you would be a fool to go to anywere else this firm is miles ahead of the nearist competitor simply miles. Thanks guys from me Chris R
Dan was absolutely amazing! I have bad credit and was refused elsewhere. Dan talked me through everything was so helpful and funny. I would recommend him to anyone!!!!! Within a week I had my new car and I love it. Thankyouuuu very much!
Jade
X
I have dealings with other finance companies before who provide a reasonable service but I found the staff at refused finance went the extra mile in finding me a suitable vehicle from a reputable dealer. I needed a lot of help and assistance and they were always willing to accommodate my needs even when I was being indecisive. I had 1 broker in particular who stands out, Jacob, Jacob did a fantastic job and always found solutions to problems I encountered, without his commitment to customer care I may have given up. I will definitely be recommending your company and Jacob in particular. Thanks guys I don't know what I would have done without you.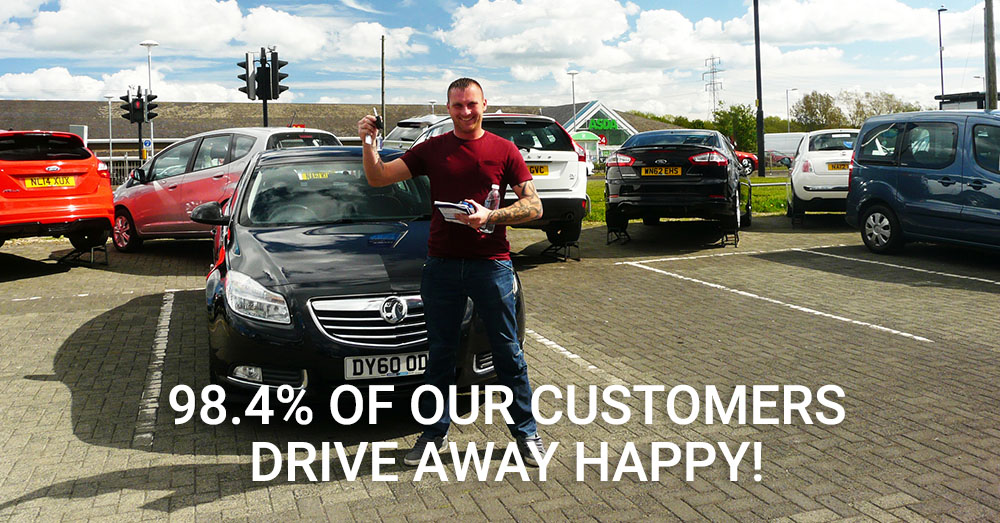 Apply now for bad credit car finance
This will not affect your current credit score