How do I get VW car finance with bad credit? 
Looking for VW bad credit finance? Get used VW finance on a range of Volkswagen models including the Golf, Polo, Scirocco and Beetle. We provide fantastic car finance offers from some of the most trusted lenders, including the option to pay with no deposit! Sorting your finances first puts you in a stronger position when buying a car as you already have the money ready to go, and it's really easy to obtain.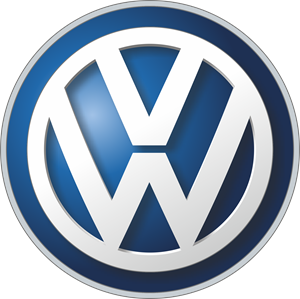 Refused Car Finance are one of the UK's most hard-working car finance brokers! Being a broker means we have access to some of the UK's best finance deals through trusted lenders. We specifically designed our lending panel to help people with bad credit or who have previously been declined elsewhere get the finance approval they need. If you receive more than one approval from different lenders, we help you select the lowest APR rate so you can be assured you're getting the best deal possible. Once you're happy with the finance, we then help you find the used Volkswagen car you want from any FCA-verified UK dealer – it really is that simple! 
Car finance with no credit impact!
Make a free, no-obligation application with us today and you could be driving your used Volkswagen in a matter of days! 
Thinking of buying a car with bad credit? We specialise in approving applications from those who have a bad credit score. At Refused Car Finance, your credit score isn't the sole factor in getting approved for used VW finance. We understand that there are many reasons your credit rating may have taken a hit over the years. We care much more about your current affordability and ensuring you can comfortably meet your repayments. It's important to ensure any finance package we offer you works for your budget and doesn't put you under any financial strain.
How to get a Volkswagen car finance deal through us? 
Whether you're after a Volkswagen on finance or looking for Ford Fiesta car finance, it doesn't matter when it comes to the finance process. We leave the car buying until the end of the journey once you're happy with an affordable finance deal in place. We make used car financing easy and can split the whole process down into 3 simple steps.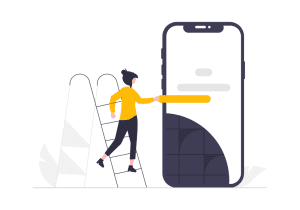 1. Make a quick application with no effect on your credit score. 
Our application form only takes a few minutes to complete and we only use a soft-search credit check which helps to protect your credit score.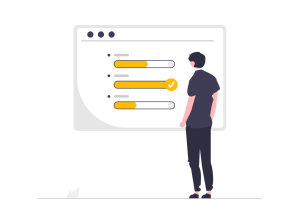 2. Find the best finance package from one of our trusted lenders. 
Our car finance experts will be in touch with a finance decision and help to find the lowest rate APR offered by one of our lenders if you're accepted.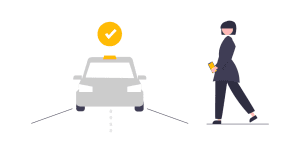 3. Choose the VW car you want within your budget.
Once the finance is in place and you've signed the documents. You can choose any used VW in your budget from any participating UK dealership. 
Our used VW finance deals are some of the best around!
We make Volkswagen car finance easy and due to our large lending panel, it means we can offer customers a number of attractive finance packages. Find more information below. 
Are you looking to buy a VW without a deposit? No problem, many of our finance packages allow you to do just that, meaning there is no need to worry about big upfront costs that occur with many other finance companies and car dealers. Instead, you can feel stress-free and enjoy the car-buying process and concentrate on picking the perfect VW, after all, that is the most important part! Find out more about getting car finance with no deposit.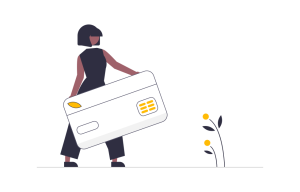 ✅ Flexible Repayment Terms
You can get used VW finance and pay your loan back over a repayment term that suits you! We offer car finance packages over a 12 – 60 month term. Depending on your personal circumstances, you may decide whether a shorter or longer car loan suits you best. If you're undecided our customer contact team can provide you with expert advice to help you make your decision once you have applied. 
On all of our car finance packages, the interest rates are completely fixed. Competitive fixed interest rates allow you to budget better with the knowledge of exactly how much you will pay each month until the end of your chosen finance term. 
Which Volkswagen models can I get?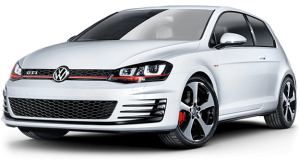 Used VW Golf Finance.
The VW Golf is one of the most popular cars you can buy. Both the Golf and the Polo made it to the best-selling cars list last year and it's easy to see why! If you're looking for a practical hatchback that is still a thrill to drive, then the Golf is the car for you. It's really quite difficult to think of any negatives when it comes to this Golf and easy to see why they are loved by so many UK drivers. We've featured the Golf in so many of our blogs as it really is so versatile, from one of the best cars for new drivers to the best-used cars under £5k, the Golf really does have it all!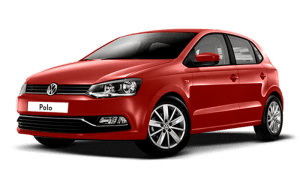 Used VW Polo Finance
Looking for a car that ticks all the boxes? The VW Polo does just that! The Polo is smaller than the Golf, and this car is very cheap to run, outclassing many of its rivals. Perfect for small families and new drivers, the Polo is kind to your bank balance and is easy to drive. Boasting a high-quality interior throughout, something other cars in its class lack, the Polo is comfortable for both drivers and passengers alike. It does what it says on the tin, with few surprises. Unashamedly conservative it's proud of its mature styling and grown-up appeal. It's also one of the cheapest cars when it comes to insurance costs too!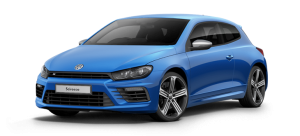 Used VW Scirocco Finance
The distinctive good looks of the VW Scirocco coupled with the sporty handling makes us glad Volkswagen pulled the Scirocco model out of retirement in 2008. With petrol and diesel options, the third generation is light and nimble whilst still feeling in control. It's a pleasure to drive thanks to its 6-speed gearbox and agility. Light-footed and quick the Scirocco takes twisty roads in its stride whilst on motorways it feels solid and smooth!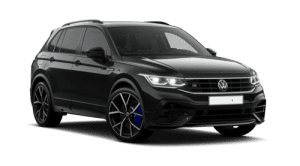 Used VW Tiguan finance
The Volkswagen Tiguan is a solid and dependable SUV which does what it says on the time. It looks good, provides impressive MPG and you certainly get more for your money when compared to other more expensive models on the market. The hybrid version is worth a look at too and it's made our list of the best hybrid cars to buy! If you're not yet ready to get a plug-in hybrid, used petrol and diesel models are also on offer with our VW Tiguan finance deals.
Other Used VW Cars on Finance
It doesn't stop there, we can also finance the Volkswagen up!, Passat, Touran, Sharan and Touareg. With such a diverse range there is a VW for everyone. Not sure which model you want finance for? Not to worry, our team can help you once you've applied, you may even wish to test drive a few different models to decide which one suits you best.
The process of applying for used VW finance does not change depending on the model you wish to buy. All you need to do is fill out our short application form and we will be in contact shortly after.
Not looking for VW finance? You can see which other cars we can finance over on our car finance page.
Ready to get started?
Our finance lenders are waiting to consider your application… ⏳