Used Toyota car financing made easy! 
Are you looking for bad credit Toyota finance? Don't want to put a deposit down? Have you been refused car finance elsewhere? If you said yes to any of the above then not to worry! You can get used Toyota finance, even with bad credit through Refused Car Finance! Our panel of trusted finance lenders are waiting to receive your application and we help you select the lowest-interest deal offered!
When it comes to getting Toyota finance, we believe that it's your affordability today that is the most important factor. Because of this, we are able to offer many applying for used Toyota finance at least one car finance package from our lenders. Even if you have a bad credit score or have been told no by other finance companies, we can still help! How? Simple – we work harder than anyone else to get you that approval. As one of the best and most trusted car finance brokers in the UK, we have access to some of the UK's most reputable finance lenders.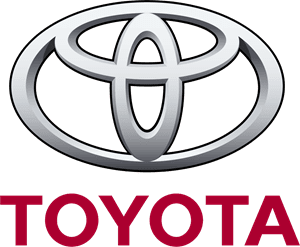 Who can get bad credit Toyota finance?
Are you 18 or older?
Do you have a full UK driving licence?
Have you lived in the UK for 3 or more years?
Are you free from bankruptcy?
Can you prove your affordability?
We could match you with one of our lenders and help you get the lowest rate car finance for your circumstances! You can then take your finance deal to any UK dealer and get the Toyota model you want!
Dealt with Sean who was excellent from the start and confident he could source me a deal. I was refused other places, however, these sorted me a car deal at better rates than others proposed and all within 24 hours! So, do not hesitate to give them a call.
⭐️⭐️⭐️⭐️⭐️
– Daniel B from Lincoln
How to get finance through Refused Car Finance?
Your chances of being approved have never looked better! We specialise in car finance with bad credit, meaning we can get you a surprisingly good rate on your bad credit Toyota finance. We work harder than anyone else to get you matched up with the best lender so you not only get Toyota finance, but you benefit from great rates and a repayment plan that works for you.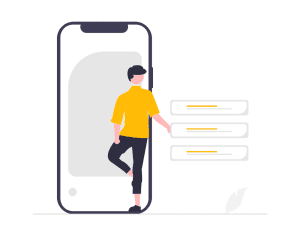 1. Make a free no-obligation application.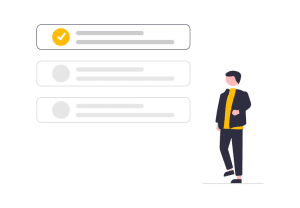 2. Select the best finance deal from the lenders who accept you.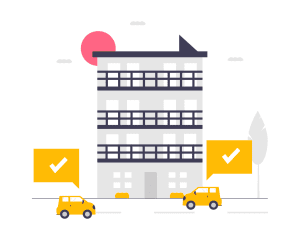 3. Choose your Toyota car from any FCA-approved dealer. 
Our Toyota financing deals.
Take advantage of the best Toyota finance deals when applying for a car loan through us. Get full control over your used Toyota finance plan choosing the repayment term length, whether to pay weekly or monthly and the option to pay no deposit. You can also use your finance to buy any second-hand Toyota from any FCA-approved car dealer in the UK.
👍🏼 No deposit to pay
👍🏼 Deals with competitive APR.
👍🏼 Affordable payments tailored to your budget. 
👍🏼 Wide lending panel with multiple finance packages.
👍🏼 Choose the Toyota you want from a reputable dealer.
👍🏼 5* rated company. 
👍🏼 Bad credit specialist broker. 
Popular used Toyota cars on finance: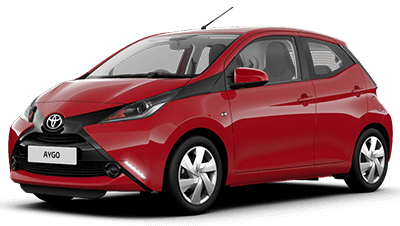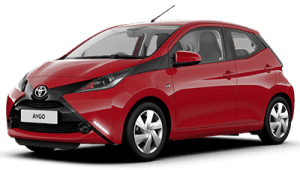 Used Toyota Aygo Finance Deals
This small city car is roomy up front and the option to fold the rear seats down can give way to a decent boot size. The stylist Aygo has some great interior options inside the cabin and a distinctive exterior making it an increasingly popular choice. The Aygo really excels when it comes to cost. It's also one of the cheapest cars for new drivers to insure and is very fuel efficient. Finally, it's a Toyota and therefore comes the peace of mind of reliability and the feeling it is built to last. As a result, the Toyota Aygo is much more likely to hold its value over its French rivals.
Used Toyota Yaris Finance
If you want a supermini that stays true to being… well mini, then the Toyota Yaris is for you. Its compact size makes it ideal for around town and the roomy interior makes it well suited to a small family. The Yaris is available with two petrol engines and as a hybrid, unusual within the supermini market. The hybrid option is perfect for those looking for finance in London as it's exempt from the London Congestion Charge! The Yaris hybrid is not only cleaner but it's cheaper than many other hybrids too. The Yaris is light on its feet, has good manoeuvrability and grips well.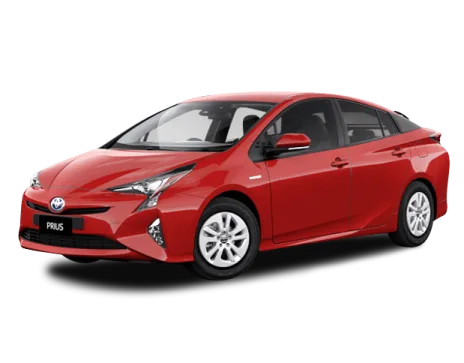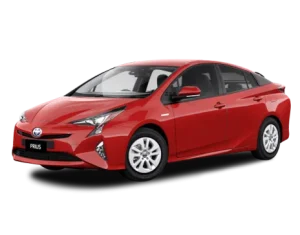 Used Toyota Prius Finance
The world's best-selling hybrid car is amazingly already in its fourth generation! One of the main reasons you would buy a hybrid car is to save costs, so how does the Toyota Prius stack up? Firstly, low CO2 emissions mean that tax costs are very low. It also performs well on MPG tests managing over 50mpg. Servicing costs are also low and what's more, it has an excellent resale value. All in all, this hybrid does exactly what it's designed to.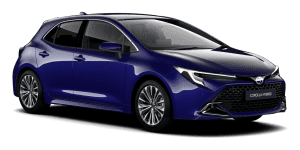 Used Toyota Corolla Finance.
At Refused Car Finance, we're big fans of the Toyota Corolla! It's featured in a number of our 'best of' lists including the best estate cars to buy and the most fuel-efficient cars you can get. The Toyota Corolla is a reliable and fun-to-drive car which is also a great choice for hybrid car buyers. The newly designed Corolla returned to showrooms in 2018 and brought it into the modern world. It comes with plenty of features as standard and there are many second-hand Toyota Corollas to finance through us!
Start your car finance journey today!
Make a free, no-obligation application with Refused Car Finance today. Once you've applied, we aim to have a full finance decision for you within the first hour of applying and you could be driving your new Toyota in a matter of days!
Not looking to finance a Toyota?
That's okay, we can offer car finance for a huge range of car makes and models. Find out more about some of the most popular cars on finance below: