Would you love to get into the driving seat of a luxurious Porsche? This iconic brand is one of the most sought-after car manufacturers. Known for engineering and designing high-performance cars, more people are opting to get their next Porsche on finance.
Porsche finance is available on both new and used Porsche models. As our lenders offer fixed rates, with many providing no deposit options there are some fantastic deals to be had. Applying takes just a few minutes, and you could have the finance in place and be driving away your next car in a matter of days.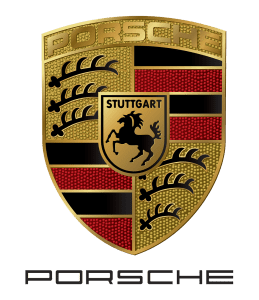 Why choose to finance a Porsche?
In recent years Porsche has extended their line-up to include stylish SUVs and environmentally-friendly electric motors alongside their classic models and fashionable convertibles. It's not just style though, Porches' are powerful cars and extremely reliable. If you're looking for luxurious quality, then look no further.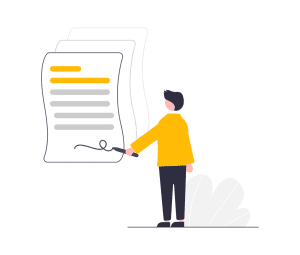 How does Porsche finance work?
Porsche finance works the same way as our general car finance packages. You can fill in our application form online and within minutes we can match you up to the most suitable lender. We will be in contact to advise you of which lenders have accepted you, the APR, and all finance details. Once you choose with approval that works best for you it's time to find the used Porsche on finance you want.
Which Porsche should you finance?
With so many incredible Porsche models on offer both new and used, it can be a hard choice to choose the one that works best for you. Therefore, your decision is likely aided by budget, requirements, and simply your preference. Let's take a look at some of the most popular Porsche cars for sale.
Porsche Macan Finance
Kicking off our list is the Macan, Porsche's best-selling car in the UK and one of the best SUVs you can buy. As with every Porsche, this car is an absolute joy to drive yet is also the most practical family car Porsche has to offer. It looks good, is fun, quick, and reliable – a win all around. We can provide Porsche Macan finance for you to use at a vast range of dealerships across the UK.
Porsche Cayman Finance
If you're here looking for something a little more traditionally Porsche, then the Cayman may be the car of choice. The most affordable Porsche on offer, this sports car is packed full of power with impeccable handling, impressive top speed, and a 4.9 0 – 60mph acceleration. With the GTS model upgrade featuring a thrilling six-cylinder engine, this car is nothing but an absolute pleasure to drive.
Porsche Panamera Finance
When you're torn between the joy of a luxury car and the thrill of a sports car, the Panamera by Porsche is a perfect choice. Beautifully blending the two to create one of the most unique cars on the market. With room for four, a deluxe comfortable ride, and a unique streamlined style, the Panamera is a powerful beast proving you there is no need for compromise. You can grab yourself a used model from just £18k and spread the payments out into affordable monthly installments.
Porsche Cayenne Finance
It's no secret we're big fans of the Cayenne given that it was runner up in our best luxurious SUVs list and at a third of the price of the winner no less. This premium model is packed with desirability, from high-end finishes, smooth responsive handling, and strong performance whilst retaining all the features you need to make a fantastic family car. The Porsche Cayenne finance offers include no deposit options, low APR, and options for all credit ratings.
Porsche Boxster Finance
An incredible 2-seater convertible that drives like a sports car – yes, please. Firstly, the Porsche Boxster is one of the most iconic Porsche models available. Mechanically it is very close to the Cayman but adapted for all the fun a convertible should have. Put the top down, enjoy the sun, and enjoy the pleasure of driving a Boxster. With affordable monthly payments and the option to delay your first payment for six weeks, Porsche Boxster finance is easier than ever.
Porsche 911 Finance
Finally, we have one of the classics. Spanning five decades and eight generations, the 911 really can do no wrong. Defining Porsche with iconic styling and performance, it's no surprise this car continues to dominate. One of the most sought-after sports cars, this powerful beast is not cheap new, but you can bag yourself an incredible second-hand model using our finance packages.
Can I get a used Porsche on finance with bad credit? 
We are Refused Car Finance by name and Refused Car Finance by nature! We have specifically designed our lending panel to help people who have bad credit or have previously been declined for finance. As one of the UK's leading car finance brokers, our job is to help you find the most suitable finance package from a range of trusted UK lenders. Long gone are the days of applying with as many lenders as possible to see who will approve you and harm your credit score along the way. Instead, we only need you to make one application with us and then we get to work! We can help source the lowest APR rate for your circumstances from a range of finance lenders – it really is that simple! 
What are you waiting for?
You could be the proud owner of your very own Porsche in a matter of days.