Finding a car that can suit the needs of your full family can seem like an impossible task. However, it doesn't have to be! Getting a cheap used car finance deal on a family car is one of the best ways to keep your costs low and get a car that is approved by your tribe. Our latest blog below looks to explore the best family cars UK and help you decide which car is right for you. We've selected a list of both new and used cars and a wide range of different types of vehicles to suit your budget. From the best small family car to the top hybrid cars for families, we've got it all! If you're not sure which car to buy next, check out the best family cars on the market today.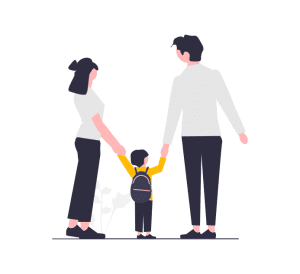 What are the best cars for families UK?
 SEAT Leon
Skoda Octavia
Hyundai Ioniq
Volvo XC90
Volkswagen Golf
Dacia Duster
Ford Focus
Tesla Model 3
BMW 3 Series
Audi A3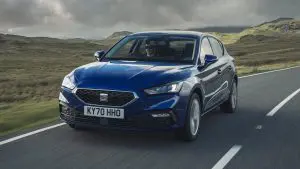 The SEAT Leon is one of the best-used family cars you can buy and what's even better is that you can bag a bargain as it's one of the top cars under £10k! For many drivers, the SEAT Leon is a no-brainer for their next family car. It benefits from a huge amount of space for both driver and passengers without being too clunky or taking up too much room on the road. There's a strong range of different engines to choose from and also includes an impressive hybrid engine if you're looking for an eco-friendly car. You could consider financing a hybrid if you're not yet ready to go fully electric. Low running costs and purchase price also mean you won't be out of pocket when it comes to owning and financing a SEAT Leon either!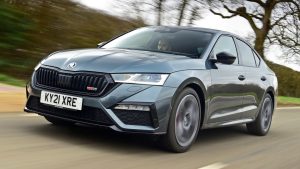 The Skoda Octavia is a firm favourite amongst drivers as it's so versatile! Due to its huge interior space and practicality, it can even be one of the best cars for wheelchair users so can suit a whole range of different passengers! On the road, it offers an impressive fuel efficiency of 68.9mpg which is one of the highest around. The Skoda Octavia also comes with some handy features as standard such as LED lights, dual-zone climate controls, parking sensors and wireless smartphone connectivity too! When it comes to the family hatchback category, the Octavia is one of the largest on the market and we're sure you'll not be disappointed with this family car.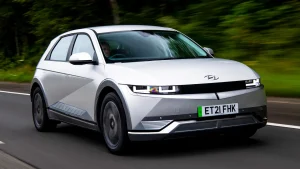 If you're looking for something a little more eco-friendly, the Hyundai Ioniq is one of the best electric family cars you can buy today! There are so many benefits of getting an electric car and this year could be the one you choose to adopt a greener lifestyle! The Hyundai Ioniq is a great example of an EV that was designed with the whole family in mind. No doubt you'll of noticed a few of these on the road thanks to their eye-catching and futuristic styling. There are two battery sizes to choose from which can be the budget dependant. However, we recommend the top spec as the battery provides a massive 300-mile range on a single charge!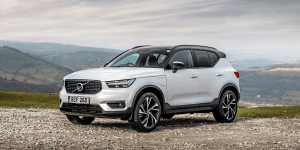 If you ever look up the ultimate list of best SUVs, there is no doubt you'll probably come across the Volvo XC40. It's one of the most impressive SUVs available on the market today and makes one of the best cars for families! What's more, the Volvo XC40 is one of the safest cars you can buy which gives you that added peace of mind when you're ferrying your precious cargo around. There's a decent size boot in the back and plenty of legroom for those very growing kids so the Volvo XC40 is a great car for longevity. Spread the cost with an affordable SUV finance deal and you've pretty much got everything you could need!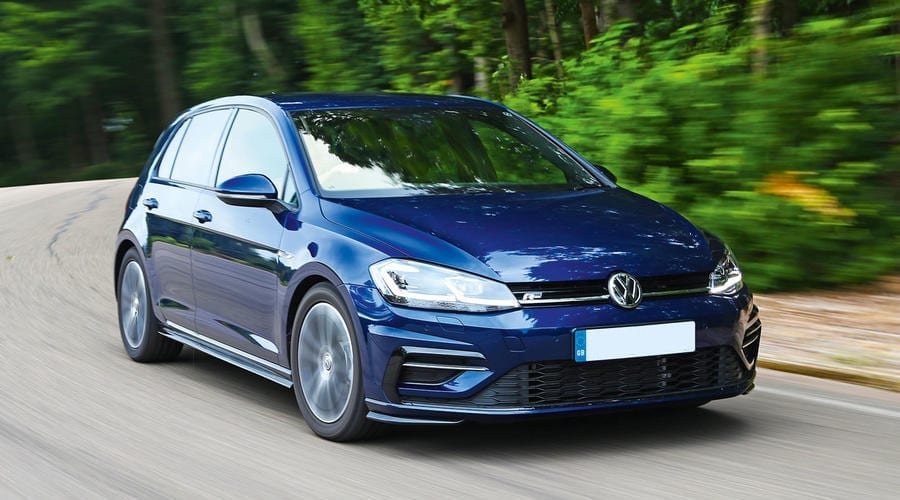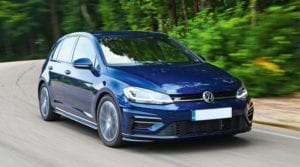 If you've visited the Refused Car Finance blog before, you'll of no doubt see the Volkswagen Golf crop up many a time. From the best cars for brand-new drivers to the top-selling cars of the year, the VW Golf is hugely popular and for good reason too! The Volkswagen Golf is so versatile and is pretty much the best small family car you can buy UK. One of the reasons why people love the VW Golf is because they can pretty much fit into anyone's budget. You can finance a used VW Golf with affordable monthly payments or use a PCP deal to get a new Golf and enjoy the ride!
The Dacia Duster is one of those cars where you get more bang for your buck and don't have to spend a fortune. A brand new Duster starts from as little as £14k or use a no deposit car finance deal to spread the cost even further! Thanks to its low boot lip and impressive space, the Dacia Duster is one of the best cars for dog owners too! The Duster is one of those cars that does want it says on the tine, its a no fuss no frills type of car that gives what you get. It's spacious, practical and affordable without being boring to drive. It also retains its value well which means you don't miss out when it comes to part exchanging your car or selling it.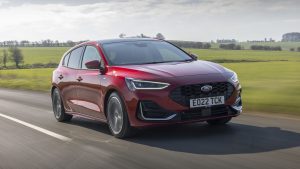 No list of the best family cars UK is complete without a mention of the Ford Focus. The Ford Focus is another one of the most affordable cars you can buy and doesn't skimp on the driving experience. The Ford Focus is one of the best estate cars around and is really fun to drive! It is true however that the Focus is one of the most stolen cars in the UK but don't let that put you off! The Focus is hugely popular which makes it a prime target for thieves however the latest version comes with extra security measures to help put your mind at ease. Out of all the cars on our list, we'd probably say the Ford Focus is the best car for a family of 5.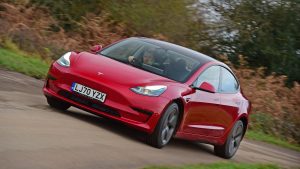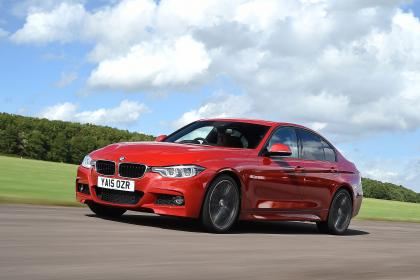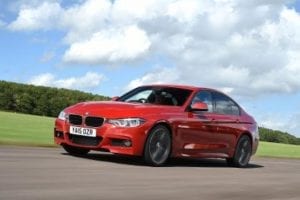 If you're after something that feels a little more upmarket, without breaking the bank, the BMW 3 Series Touring could be the perfect family car for you. It can offer low running costs, a plush cabin and a more refined ride than some of the cars featured on our list. It's one of the most flexible when it comes to luggage space as it offers a 500-litre capacity boot that can be adapted to your needs. There are plenty of engine options to choose from and with flexible BMW finance packages, you can find the deal that suits your monthly budget.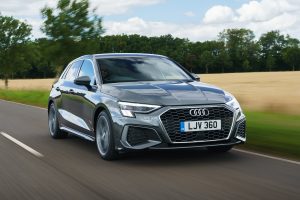 The Audi A3 is a stylish and premium model that makes a perfect family car. Not only does it give a more upmarket feel but it's one of the best cars you can finance for under £250 a month! Whilst the Audi A3 isn't the biggest car on the list, it's actually surprisingly spacious on the inside and also means you don't have to worry when parking in tight spaces or busy car parks. When it comes to family cars, safety is key and the Audi A3 comes with 7 airbags fitted in the vehicle to help keep everyone safe. If you're looking to get an A3, why not check out our dedicated Audi A3 finance page to find out more?
Finance a family car with low credit
If you're in need of a car for your family, we can help you get the car finance approval you need. We have a range of bespoke bad credit finance packages with no deposit needed and flexible terms to suit you. Get a free, personalised quote today and get a car within your budget from any trusted dealership in the UK!