Electric cars are more popular than ever and with the 2030 petrol-diesel ban coming in the next few years, more drivers than ever could be considering an EV. There are many benefits of owning an electric car such as lower maintenance costs, a less harmful impact on the environment and tax incentives, but how do you choose which electric car to choose? We've compiled a list of the best electric cars for all budgets and size requirements.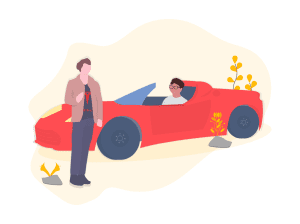 What is the best electric car to buy? 
Nissan Leaf
Hyundai IONIQ
MINI Electric
Peugeot e-208
Honda e
Fiat 500 electric
Nissan Ariya
Tesla Model 3
MG4
BMW i4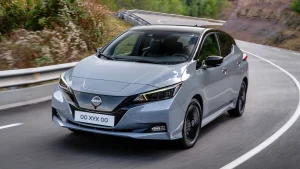 The Nissan Leaf is the oldest electric car to be sold in the UK and you might find it hard to believe that the Nissan Leaf first appeared on UK roads in 2010! Now in its latest generation, the Nissan Leaf is better than ever! It's one of the most affordable electric cars on our list and it's really versatile. The Nissan Leaf promises around 239 miles from a full charge and the recharging system has been updated to provide easier and faster charging times. The 2022 facelift also brought striking new details such as new wheels and a sleek new build.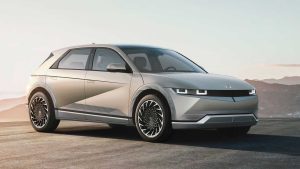 The Hyundai IONIQ probably tops the list when it comes to the best electric family car. The Hyundai IONIQ can offer you 238 miles on a  single charge and the new charging speed can add 62 miles in as little as 5 minutes, which is great for when you're on the go! One the inside, it offers a whole range of smart technology including the new touch screen entertainment system and the smart assisted driver technology included as standard. All new models are sold with a 5-year warranty that is transferable with ownership too.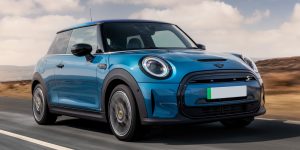 The MINI is often one of the best-selling cars of the year and it's easy to see why. It's really versatile and suits a whole range of different drivers and now the MINI Electric is also growing in popularity. It's one of the best small electric cars you can buy and it's perfect if you're on a budget too. It has a shorter range of 145 miles when compared to some of the other cars on our list of the best electric cars but it really packs a punch. The MINI Electric brings all the fun of driving a MINI and combines it with the efficiency of a full EV. Need we say anymore?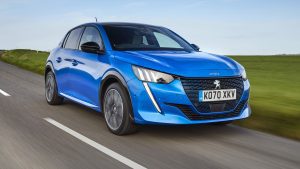 If you're looking for a nippy supermini that gives you 225 miles of all-electric driving, the Peugeot e-208 could be the perfect electric car for you. The Pegeout e-208 is essentially a 208 but with a large battery and electric motor. It can be one of the best electric cars to buy if you don't want anything too flashy or futuristic. Whilst Peugeot has never exactly led the way when it comes to style and sophistication we think the latest Peogeout e-208 is a good-looking car that can contend with the likes of the Nissan Ariya and MG4.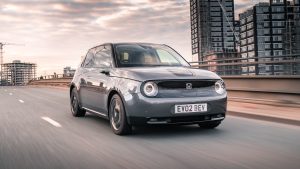 The Honda e is an electric car that will surely get you noticed on the road. The Honda e has an eye-catching design and makes the most of space within small dimensions. It can be the perfect electric car for city driving as it only provides up to 137 miles of all-electric driving. The Honda e has been designed with the dynamics of a sports car so drivers can expect a fun, sporty and powerful driving style. On the inside, the cabin has been designed to give a lounge-like feel with a minimalist interior design. 
Finance an electric car
All of our electric car finance deals come with no deposit needed and we can even help those with bad credit too! Take a look at our dedicated electric and hybrid car finance page for more information.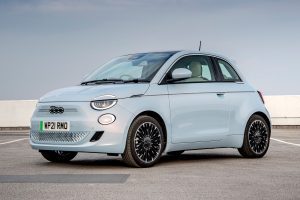 The Fiat 500 Electric may be small but it certainly should not be overlooked! The Fiat 500 has been well loved for many years because it doesn't try to be anything it's mot. For a small electric city car, it's competitively priced, has low running costs and insurance costs won't leave you out of pocket either. It can be one of the best cars for cheap insurance and can easily dart through city traffic. The larger battery in the lineup is probably best as it can give you around 199 miles of electric driving which is really impressive for such a small car!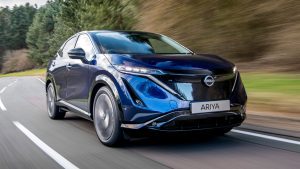 If you're not yet familiar with the Nissan Ariya, it's worth getting to know. The Nissan Ariya is of the best electric family cars you can buy today. The Ariya was released in 2022 so it's really new and whilst there won't be much choice on the used car finance market just yet, it's definitely one to watch out for. The electric SUV can provide 250 miles of electric range and it's also pretty nippy and can offer a quick 0-62mph in just 5.7 seconds. The Nissan Ariya has impressed drivers so far and it was even named Auto Express' Car of the Year 2022.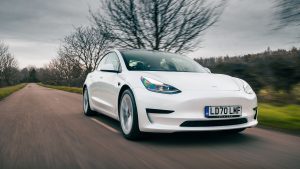 If you're looking for an electric car with the longest range, it can be hard to beat a Tesla. The Tesla Model 3 lets you enjoy a massive 300 miles of electric range and is the cheapest model in the Tesla lineup. Well, we say cheapest but even they start from around £42k from new. However, if the Model 3 takes your fancy, you could finance a used Tesla and pay for it in affordable monthly instalments. There's no denying that Tesla leads the way when it comes to electric cars and the technology used is some of the most advanced and futuristic that drivers have ever seen.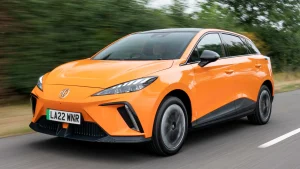 The MG4 is one of the best electric cars when it comes to affordability and handling. The MG 4 can offer a driving range of up to 270 miles which is really impressive considering it's around £10,000 less to buy than its rivals too. You don't have to skimp on quality either as the MG4 is really well-built both inside and out. Equipment as standard is really impressive too with automatic LED lights, adaptive cruise control and 17inco alloy wheels all being included.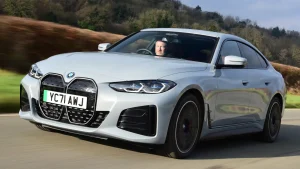 And finally, the BMW i4 is one of the most luxurious electric cars you can buy this year. The BMW i4 is trying to compete with the Tesla Model Y, which is the version up from the Model 3 and it gove sit a good run for its money/. Like the Tesla Model Y, it can provide a driving range of over 300 miles and will set you back around £55k! However, used BMW finance deals can be a great way to spread the cost. The BMW i4 is really practical and provides a higher level of luxury that many EV manufacturers can't seem to get right. 
Free, no obligation finance quote
Looking to get an electric car? Make a free application today and we could help you get the car you want within your budget. Choose from 100s of used cars from trusted car dealers across the UK.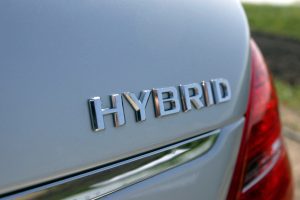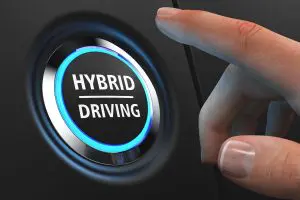 Why you should get a hybrid car next