Automatic cars continue to grow more popular with 1 in 3 new cars being automatic in the UK. Automatic gearbox technology has improved vastly since it first appeared in the market, with many manufacturers now offering seven and eight-speed gearboxes as standard. Now more fuel efficient than ever, even beating some manuals as well as producing less CO2, you can save money whilst enjoying the relaxing, hassle-free driving automatics bring. If you're looking for something a little more eco-friendly, most electric and hybrid cars now come with automatic gearboxes as standard too! Check out our dedicated page for financing electric or hybrid cars.
Continue to read on to find out more about automatic transmissions as well as which cars are our top tips for the best automatic cars you can buy now. If you don't know which car to get next, find out below.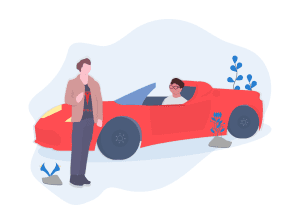 Why should you get an automatic car?
There are so many reasons why drivers are choosing to get an automatic car. Not only can the best automatic cars be easier to drive and more comfortable but some models can also be more fuel efficient than their manual counterparts. Let's take a look at the top benefits of owning an automatic car. 
Many drivers find that automatics are easier to drive.
You can concentrate better on the road as there is no need to change gears.
Automatic cars can be more reliable than manuals 
It could be easier to pass your driving test in an automatic car.
Makes driving in stop-start traffic easier and safer.
Best automatic cars you can buy 2022: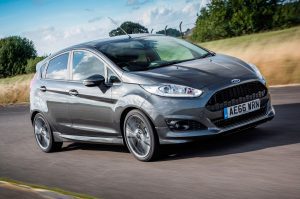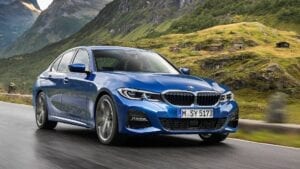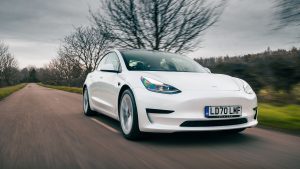 3. Tesla Model 3
2021 was the first year that a Tesla was featured on the list of best-selling cars and there are so many benefits of owning an electric car that now might be the time you invest in one. Whilst we agree, Teslas are expensive to buy there are many options for affordable Tesla car finance packages to help spread the cost. All Tesla Model 3's come as automatic cars as standard and offer some of the highest levels of technology as standard we've ever seen! If you're new to electric cars, they also have one of the longest EV ranges available on the market so range anxiety can be a thing of the past!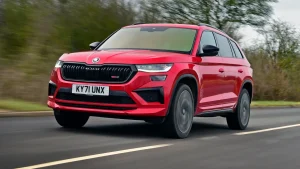 4. Skoda Kodiaq
The Skoda Kodiaq can be either one of the best 7-seater cars for sale or an SUV with massive boot space. Whatever you need all that space for, there is no argument that the Skoda Kodiaq is one of the best automatic cars to buy. Not only that but it won't break the bank either! The Skoda Kodiaq is an affordable and flexible family car that is great value for money. It comes with some handy features as standard to make life a little easier such as an ice scraper in the fuel bay door for winter driving and also an umbrella tucked away in the front door!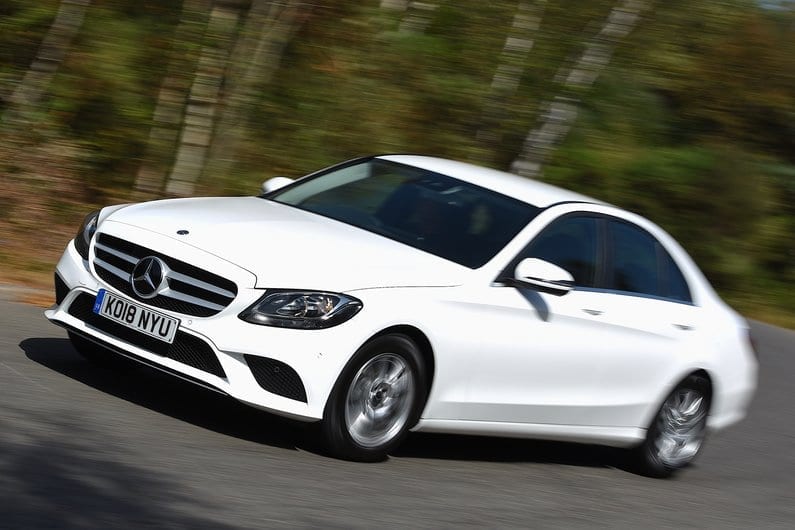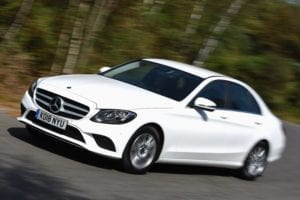 5. Mercedes-Benz C-Class
If you're looking for a stylish and premium automatic car, look no further than the Mercedes Benz C-Class! The Mercedes Benz C-Class comes with an impressive nine-speed automatic gearbox as standard and the conventional torque convertor makes it an enjoyable experience for everyone involved! On the inside, it's classy and comfortable and spacious enough for 5 adults. The Mercedes-Benz C-Class delivers good fuel economy too and even the entry-level C220d diesel comes with lots of power and a fuel economy of around 60mpg!
Are there any disadvantages to getting an automatic car?
We respect that automatic cars won't be suited to everyone, just like some drivers don't like manuals either! So it's worth looking at the drawbacks of getting an automatic car to help you decide if it's right for you.
In some cases, it can be more expensive to buy an automatic car when comparing the same make and model to its manual counterpart.
The complexity of an automatic gearbox can mean that they require more maintenance and repair costs could be higher.
If you pass your driving test in an automatic, you won't be able to drive a manual car in the future unless you learn to drive a manual too.
Due to the higher purchase price, car insurance premiums may be higher for automatic cars.
Get an Automatic Car on Finance Today
If you're feeling inspired and are wondering how you can get behind the wheel of your favourite automatic car, then you'll be happy to hear it's easier than ever. Get a free, personalised quote with no effect on your current credit score today.