For many years, electric cars represented a bit of a niche market, appealing only to enthusiasts, environmentalists and early tech adopters. Being prohibitively expensive for the average consumer and not offering any real improvements over petrol cars meant they couldn't truly compete. But the technology has come on leaps and bounds over the last decade and electric cars are finally becoming practical and affordable!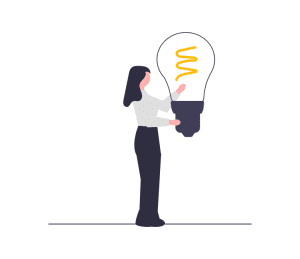 The increasing popularity of environmentalism and work by pioneering companies like Tesla has forced the major manufacturers to take note and start producing their own electric vehicle ranges. The UK government are set to ban the sale of new petrol and diesel cars in 2030 but some companies have pledged to go fully electric before the deadline. Jaguar is looking to have a full EV range by 2025 and Alfa Romeo by 2027. Now that they are starting to become a real alternative to fossil-fuelled cars, let's look at the benefits of owning an electric car. 
What are the benefits of electric cars?
Electric cars have had their issues in the past but now that they're catching up with their petrol cousins, what are some of the benefits of owning an electric car in 202?
1. Cleaner air for everyone
 This is one benefit to society as a whole and, by driving an electric car, you are contributing to the reduction of harmful exhaust pollutants. The resulting cleaner air is better for your own health, as well as the environment, and could lead to a reduction in the number of respiratory-related problems.
2. Lower maintenance costs
Most new electric cars are cheaper to maintain than petrol cars and they require maintenance less often. There's no oil to change, fewer parts to wear down and no engine to manage which helps to make electric cars more cost-efficient.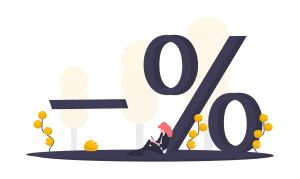 3. Less noise and are very quiet
When compared to a traditional combustion engine, electric cars are much quieter. There's no noisy engine to contend with and electric cars have even been fitted with a device to warn pedestrians of their presence at lower speeds to increase safety for all road users. 
Another main benefit of owning an electric car is the lower cost to run. Electric cars can be charged at home through your household power supply and it's far cheaper to do so when compared to refuelling your car with diesel or petrol. 
5. Exempt from congestion charges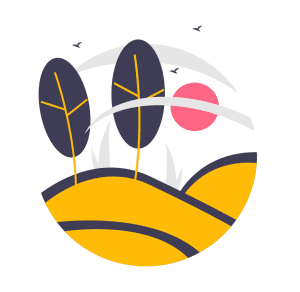 Clean air zones and congestion charges are two initiatives to help reduce air pollution. London was the first city in the UK to adopt Clean Air Zones and congestion charges but now the cities such as Bradford, Bristol and Newcastle have all adopted the scheme. Electric cars are exempt from these charges as they don't release any harmful emissions into the environment. 
Where can I buy an electric car?
The popularity of electric cars has increased in the past few years. In fact, the best-selling cars of the year 2023, featured a number of models that had electric or hybrid versions in their lineup. It can be true that EVs can cost more to purchase when compared to their petrol or diesel counterpart. However, many EV owners argue that the lower cost to run and maintenance savings make electric cars a cheaper option in the long run. There are many new and used electric cars on the market and you could even spread the cost with electric car finance to make it a more affordable option. At Refused Car Finance, we have access to a number of finance lenders who can help you get the finance you need and source an electric car within your budget.
Can I get money off an EV from the UK government? 
Top 10 best electric cars to buy
Does it cost more to insure an electric car?
When it comes to car insurance, you don't want to be paying more than you need to and for a long time, it usually would cost more to insure an electric car when compared to its petrol or diesel equivalent. However, heading in 2023, it looks like insurance costs have equalised between EVs and combustion engine-powered vehicles. When it comes to getting car insurance, there are so many other factors which affect premiums that it can also be unfair to compare rates anyway. How long you've been driving, your voluntary excess amount and your no-claim discounts can all have a big impact on how much you need to pay for your premium. If you've recently passed your driving test, check out our list of the cheapest cars to insure.
What should you consider before getting an electric car? 
Whilst there are so many benefits to getting an electric car, it would be unfair to not look at a few factors which may mean an EV isn't suited to your personal circumstances. Not a fan of EVs? Why not check out our top 5 reasons to get a hybrid car instead?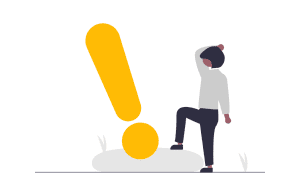 The average distance you drive each day. When compared to petrol or diesel cars, most electric and hybrid vehicles have a shorter range. You may find yourself needing to recharge your EV more often than you would be refuelling a petrol or diesel car. Many drivers are also worried about running out of charge before they reach their destination and what would usually be a 5-minute stop at the petrol station can then turn into at least a 30-minute recharge at the nearest public charging point.
Charging your EV at home. Charging your EV by using your household electricity supply can be the most cost-effective when you charge overnight at a lower electrical output. Usually, EVs take around 6-8 hours a night and can perform the best when using an at-home charge. However, not everyone will be able to have a home charge installed e.g. no off-road parking or living in a flat with no access.
Find public chargers in your area. Whilst there are over 6,902 rapid chargers across the UK, this is still nowhere near the number of public charges needed if everyone was to adopt an EV into their lifestyle. It can be worth checking the public charging points in your area first to see how easy it would be to recharge your car.
Get a free no obligation finance quote
Worried about bad credit? We are the hardest working car finance broker in the UK and can have a full finance decision for you within the first hour of applying. We don't give instant decisions as you deserve a higher level of care and instead, one of our personal finance experts will work to find the best finance package for your circumstances. Make a free online application now with no effect on your current credit score.