Best SUVs
It seems we just can't get enough of SUVs in this country, from comfort, luxury, and off-road models, there is a huge range to choose from but just how do you know what the best SUV for you is? Not to worry, we are counting down the greatest SUVs in every category so you can make the best choice.
But first, what does SUV mean?
SUV stands for Sports Utility Vehicle. There isn't actually an agreed upon definition with many people using the term to classify all sorts of vehicles. Typically, a car that is built with off-road design features is accepted, with almost every 4×4 also being called an SUV. However, there are now 2-wheel drive SUVs available keeping a distinction between the categories.
Best Small SUV
Let's start on the smaller size. Given that our roads are so narrow, compact and small SUVs are extremely popular with us Brits. With no sign of demand slowing down any time soon, manufacturers are releasing a huge range of quality models. With so many to choose from we have narrowed down our top 3 recommendations: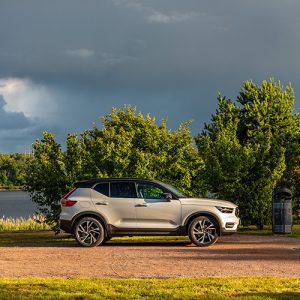 03. Volvo XC40
Kicking off our list is the Volvo XC40. Relaxing and refined, the refreshing design is a great alternative to the more outlandish designs of the German manufacturers. With one of the best driving positions, you really get to enjoy the SUV feel despite its smaller size. From £24,100 brand new it cements its place as one of the best small SUVs you can buy.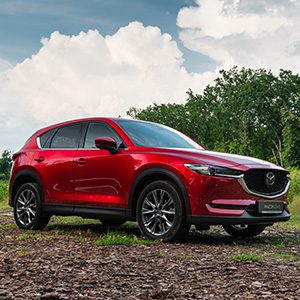 02. Mazda CX-5
Our runner up for the best in small SUV category is the CX-5 by Mazda. Premium without the price tag, the CX-5 is also one of the safest cars on the road winning The Insurance Institute for Highway Safety's Top Safety Pick+ rating, the highest you can get. Brand new this Mazda comes in at around £26,000 but since this model debuted back in 2013 you can get some fantastic deals on second-hand ones.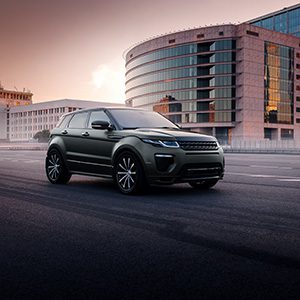 🥇 01. Range Rover Evoque
Introducing the Evoque, the smallest, lightest, and most fuel-efficient of all the Range Rovers. Despite being smaller than its sister models, it doesn't compromise on style keeping that luxurious feel that you come to expect from Range Rover. Debuting back in 2011 you can get some fantastic deals on used models. Not to mention you can get used range rover finance to spread the cost out making it more affordable than ever.
Best Large SUV / Best Family SUVs
The most desirable of all the SUVs are still the large models. Ideal to fit all the kids, pets, and luggage, if it's space that you want then these roomy motors are your best bet. When it comes to the best family SUV then we recommend these outstanding models: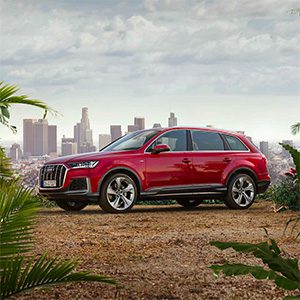 03. Audi Q7
Is any 'best of' list complete without the feature of an Audi? We think not, and when it comes to large SUVs it's hard to beat the Q7. With the classic Audi style, this upmarket seven seater is more than capable for all you family needs. Packed will all the latest technology, it feels great to drive and is super comfortable upfront and in the back. Brand new the Q7 does come in at a hefty £54,925 but you can always go second-hand for a cheaper price.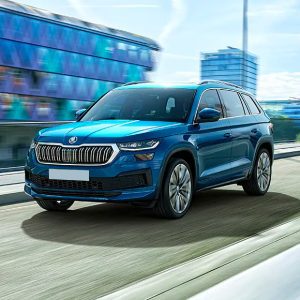 02. Skoda Kodiaq
Opting for a large SUV doesn't always mean opting for a large price tag. Take the Skoda Kodiaq for example, brand new you're looking at £25,605 which is about half of many in its class. But you don't get half as much, the Kodiaq is incredible value for money with comfort, practicality, and good driving experience all part of the experience. Perfect for the whole family, this affordable SUV is our runner up.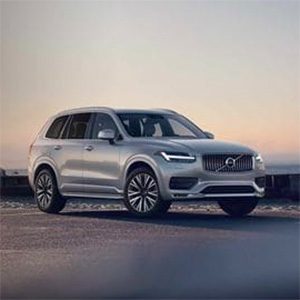 🥇 01. Volvo XC90
Our winner for the best large SUV is none other than the exceptional Volvo XC90. Volvo really got everything right with this model, with all the practicality of a people carrier and all the style of a luxurious 4×4. The Volvo XC90 is our best SUV for family life, getting the job done without any fuss, yet adding a touch of mature class to proceedings. Brand new you're looking at £52,325 but you can get a used model for much less and spread the payments over a few years with used Volvo car finance.
Best off-road SUV
It's time to take a turn onto the beaten track and explore some of the more adventurous SUVs out there. These 4×4 beasts are more than capable and handling whatever terrain you throw their way. The below three cars are our top picks for the thrill seeker inside: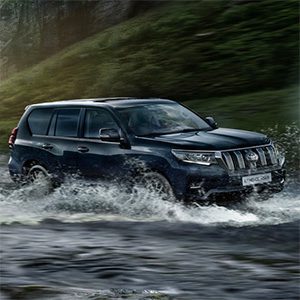 03. Toyota Land Cruiser
If you need an unstoppable beast to tackle the turbulent terrain, then look no further than the Toyota Land Cruiser. This fully-loaded motor is entirely equipped to take anything the UK has to throw at it. It's invincible and must be a go-to when considering an off-road SUV. This sport utility vehicle can be yours, brand new for just £37,644.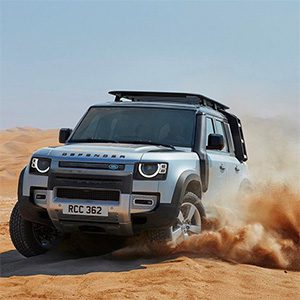 02. Land Rover Defender
When it comes to off-road 4×4's our minds automatically go to Land Rover. Rightly so too, the iconic Defender is a luxurious off-roader that is worthy of its famous heritage. More than capable to tackle all conditions this beast feels just at home off track than on the road. It's well equipped inside too with all the latest in-car tech. The latest Defender comes in at £41,395, but since it debuted back in 1983, there is plenty of quality used models to adopt for far less.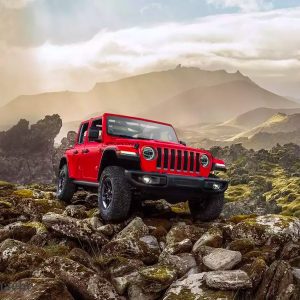 🥇 01. Jeep Wrangler
If it's the ultimate SUV off-roader you're looking for then the Jeep Wrangler is the car for the mission. This legendary model is back and it's mightier than ever with unmatched 4×4 capability making it nothing but unstoppable off-road. This isn't a family car for the school run, it's a powerhouse that thrives going where no others can. If brand new is for you then you're looking at £37,920. As always the used market offers much cheaper alternatives, we'd recommend going for Jeep finance for the most affordable option.
Luxurious SUVs
If a touch of luxury is what you're after, then there is a whole host of impressive and classy SUVs to choose from. With SUVs now the most popular type of car, premium manufacturers are lining up to showcase their luxurious versions. Our top picks are: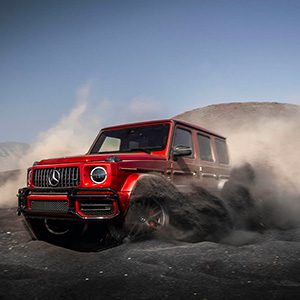 03. Mercedes-Benz G-Class
The insta model of the car world, the G-Class has the first-rate lavish ride we come to expect from a luxury SUV. The German car is a firm favourite with wealthy celebs and is one of the most sought-after SUVs on the market. Starting at £93,250 it is sadly out of reach for many of us but that doesn't stop us from admiring it from afar.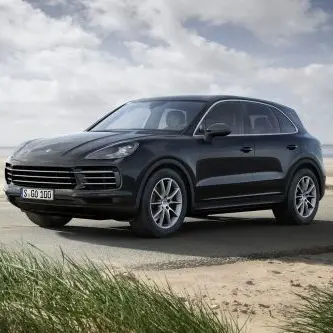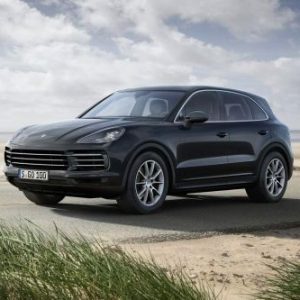 02. Porsche Cayenne
The prestige Porsche badge is all the Cayenne needs to make this a beautiful luxury SUV. This powerful Porsche is packed full of desirability guaranteed to impress. But badge aside, there is more than meets the eye here, with smooth handling, dominant performance, and quality finishes, it's full of the premium feel a luxury SUV needs. Starting from £57,195 it does have a premium price tag, but you can get a second-hand model for much less.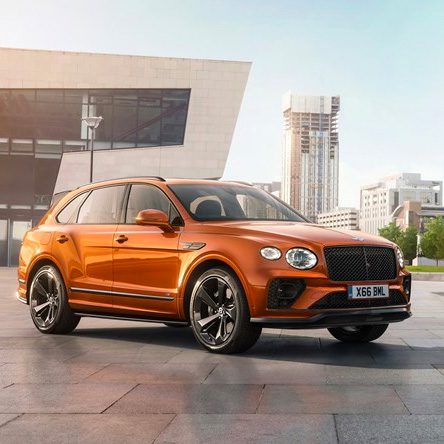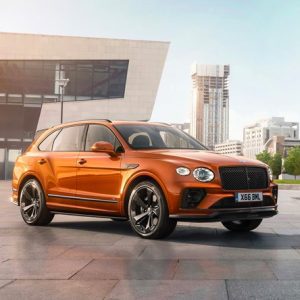 🥇 01. Bentley Bentayga
You don't buy a Bentley to blend into the background, and the Bentayga is impressively extravagant in all the best ways. In fact, it's our favourite luxury SUV and outshines all of the super-luxury SUV competition. It can't be easy being a luxury car, a 4×4, and sitting into the SUV market all at once, but the Bentayga is a versatile complete package that does just that. Even the most elite will feel thrilled by this car, which is fortunate because with a price tag of £146,700 it is reserved for the wealthiest of society.
Most Reliable SUV
Why is it that your car always seems to let you down at the worst time? It's not too much to ask for a reliable SUV that you can count on to get you where you need to be. So, when it comes to arguably the most important aspect of a car, who wins out in the SUV category?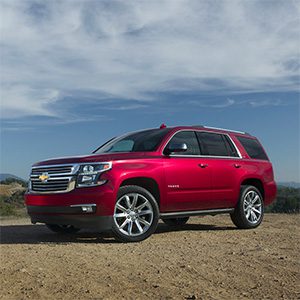 03. Chevrolet Suburban
Now in its 13th generation, the Suburban has certainly stood the test of time, not an achievement that is possible without the badge of reliability. This robust SUV is expected to cost less to maintain for similar cars that average a 200,000-mile life expectancy. The huge SUV is getting a few tweaks for 2022 also which we're hoping will improve reliability even further.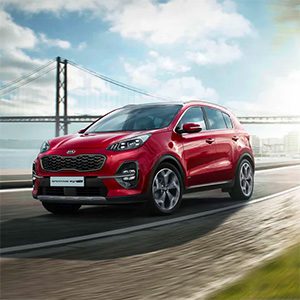 02. Kia Sportage
You can depend on the Kia Sportage to not let you down. This family-sized SUV is a smart choice when it comes to reliability. With a reassuring 7-year warranty it's easy to see why this SUV is so popular. Benefiting from a quality build they rarely go wrong. Not to mention it's fantastic value for money, in fact, it makes our list of one of the best cars for under £10,000.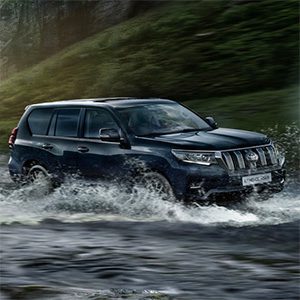 🥇 01. Toyota Land Cruiser
Toyota really come through on reliability and we could have easily listed the Sequoia or Highlander in this category, but it's just too hard to ignore the Land Cruiser. If it's good enough for military forces across the world, then it really is worth a proper investigation. With a 25-year service life, Toyota stand by the reliability here too. If well maintained, you can expect it to drive right passed the 300,000-mile mark and thanks to its build quality it can take quite the battering. Get into the driving seat of one with our Toyota finance packages.
Best Selling SUVs
The most popular SUVs in the UK in 2021 are: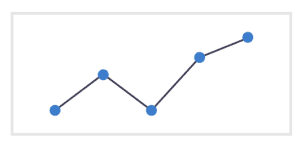 The Overall Best SUV
To win the ultimate best SUV a car must be designed for family life and capable off road, be fuel-efficient and fantastic value-for money. We expect the best SUV's to tick all the boxes. With so much competition it's not easy to win out, but competition promotes growth and as a result there are some incredible options available. But when it comes down to it what is the best SUV on the market in our opinion?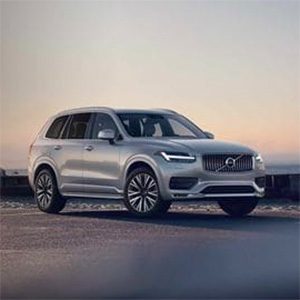 🥇 WINNER: Volvo XC90
Sophisticated Scandinavian style ensures the ultimate SUV catches your attention. Impeccable safety ratings make the XC90 one of the safest cars you can buy. A more affordable price tag than many of its rivals makes it great value for money. There are just so many perks to this Volvo that we can't help but gush. It's refined driving at its best, the perfect collaboration between practicality and fun. And if you want an SUV we don't think you should look much further than the underrated XC90.
Financing an SUV
Fancy getting behind the wheel of one of these incredible cars? It's easy with our SUV finance, with multiple options available to suit your needs.