When it comes to getting the best estate car UK, there are so many affordable cars to buy! If you're in the market for your next car, you may be wondering which car to choose! Estate cars are a great choice for many different types of drivers and can be suitable for a range of purposes! Our guide below looks at the best estate cars you can buy in 2022 and covers everything from the best small estate car to the most popular electric estate car. 
Estate cars in the UK are similar to hatchbacks but they have one clear difference. Estate cars have a much bigger rear end which provides much more boot space. Estate cars are great for long journeys and transporting equipment or luggage. If you're looking for a car with a spacious and comfortable interior and boasts low running costs, an estate car could be the one for you! Estate cars can be an affordable car finance option too, making them suitable for a range of drivers with low affordability. Our guide below explores different types of hatchbacks that can suit a range of budgets too. Let's take a look.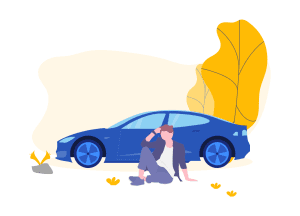 Skoda Superb Estate
BMW 5 series
Mercedes-Benz E Class Estate
Audi A4 Avant
Toyota Corolla Touring Sports
Ford Focus
Volkswagen Passat
MG5 EV
When it comes to the best family estate cars, the Skoda Superb is one of the best! It's a great all-rounder and has been named What Car? best estate car 2022 and we totally agree! There's a lot to like about the Skoda Superb – it provides space, practicality and comfort for the whole family. It's also great value for money and comes well-equipped with lots of additional practical features. Since the last model, the boot space has been improved and can now carry a massive 660 litre or 1950 litre with the seats folded flat.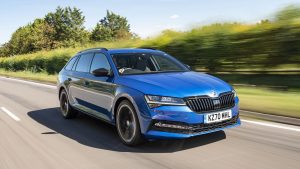 The BMW 5 Series Touring is one of our best luxury estate cars on the list! The interior is as classy as it is practical, and it promotes quiet and comfortable driving. One of the biggest selling points of the BMW 5 Series Touring is the self-levelling rear suspension to carry even the biggest loads. It also has a really cool separate-opening tailgate glass and load diving nets to organise the 560-litre boot space. We would even argue that the BMW 5 Series could be the perfect family car over many of the popular SUVs on the market!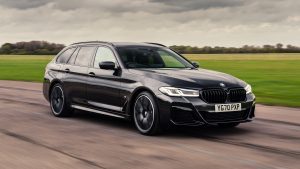 3. Mercedes-Benz E-Class Estate
The Mercedes-Benz E-Class is one of the best luxury estate cars with maximum space. The interior has that Mercedes sophisticated look and feel, and passengers will be able to stretch out with no issues. It's a great car for the daily commute and long family journeys too. The E-Class is also featured on our list of best cars for dogs and has the option of rubber floor mats for those muddy paws! All models also benefit from the self-levelling suspension like the BMW 5 Series but also come with an impressive, powered tailgate too.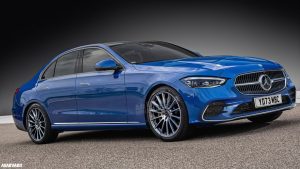 No list of the best estate cars would be complete without a nod to the A6 Avant because it oozes style comfort and performance. If you're looking for a brand-new estate car and have the budget, we'd really recommend the Avant. We think the A6 Avant really delivers what Audi is all about. It has a refined and sophisticated quality about it and a highly impressive range of engines to choose from. Just like the BMW Series 5, it may also make you think twice about opting for an SUV.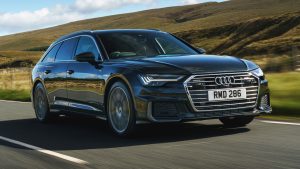 5. Toyota Corolla Touring Sports 
If you're looking for something a little eco-friendlier, the Toyota Corolla Touring Sports is one of the best hybrid estate cars you can buy. Toyota Corolla buyers can choose from a 1.8 or 2.0-litre petrol engine combined with an electric motor. Many drivers may see the Corolla as a compromise compared to some of the other brands, we've featured but it's not at all! It's a fun car to drive with clever features and soft finishing touches. Find out more about how to finance a hybrid car.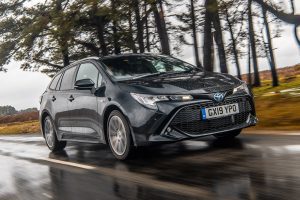 The Ford Focus can be the perfect car for you if you're after a small estate car. Estates tend to be long and bulky, but you can still enjoy the space of an estate without the high price tag. The Ford Focus is a great all-rounder in our eyes and one of our favourite diesel cars to buy. It's the type of vehicle where what you see is what you get. It's not trying too hard, but it benefits from a smooth driving experience and decent 575-litre boot space. The Ford Focus can be great if you're on a budget too.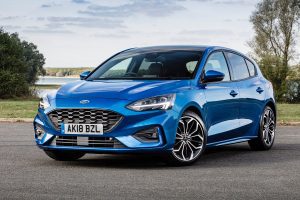 The Volkswagen Passat is very similar to the Skoda Superb but it's even cheaper! There is a whole range of efficient engines to choose from too. The boot space is a whopping 650 litres which is one of the highest on our best estate car UK list. The Passat may not offer the most exciting driving experience, but it should be overlooked. It's a car that has a version to suit a wide range of drivers and promotes a soothing and safe ride.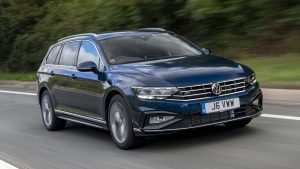 The MG5 EV is one of the best electric estate cars that we could choose. However, there are only currently 2 on the market to choose from. However, for many UK drivers, the other electric estate is way over budget, the Porsche Taycan Cross Turismo has a starting price of over £81,000! The MG5 EV on the other hand is a great budget-friendly option. You don't have to make many sacrifices either as the MG5 EV comes with a range of features as standards such as Traffic Jam Assist, Intelligent Speed Limit Assist and more! The battery has been improved too so it can now offer an impressive 250-mile electric range.