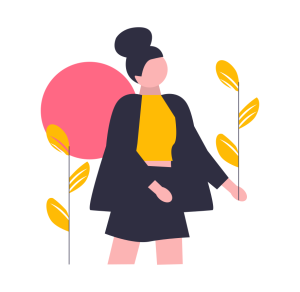 How to buy your first car
1. Set a realistic budget
Your budget is really important when buying a car and no matter if you're choosing to buy with cash or through car finance, your budget for a car should be realistic and affordable. When you're a young driver, it can be hard to have a large amount to put towards a car. In this instance, it can be a good idea to get a car on finance to help spread the cost. We can offer car finance for young drivers, drivers with no credit history and student car finance too! When setting a budget for your first car, you should never over-stretch yourself or leave yourself skint. Your affordability for car finance is really important as you will need to be sure you can meet each and every payment over the course of your finance term.
2. How to buy your first car? 
The most popular ways to buy your first car are through financing or with cash. Each has its benefits but ultimately it can come down to your own personal circumstances. You will be required to
undergo a credit check before you can be accepted for car finance
as this allows the lender to see which type of borrower you have been in the past. If you're struggling to get approved, buying with cash may be a more cost-effective way to get a car.
Buying a car with cash
No interest to pay.
Buy your car from anywhere.
Own the car from the day of purchase.
No credit check needed.
No mileage limitations.
Financing your first car
Get a car despite a tight budget.
Spread the cost.
Get a better car than you would with cash. 
No deposit needed. 
Fixed monthly payments.
3. Should your first car be new or used? 
Buying your first car doesn't mean that you have to settle for an old banger! It can be hard to afford a brand-new car with cash alone as they usually cost thousands of pounds to buy outright. However, finance deals such as PCP car finance allow you to spread the cost of new and used cars with low monthly payments. Due to the structure of PCP, you can pay low payments, even on brand-new cars as much of the cost is deferred until the final balloon payment.
It can be easier to get a used car with cash and buying a second-hand car on finance is a great way to help keep costs low and still get a quality car. One of the forms of finance that we specialise in is hire purchase which is a flexible secured loan that allows you to split the value of your chosen car into equal monthly payments. Find out more about how our hire purchase deals work.
4. Which fuel type should you choose for your first car? 
In 2023, it can be hard to know which fuel type to choose for your next car. There is a lot of debate around the environmental impact of buying a petrol or diesel car but with the diesel and petrol ban coming in 2030, is now a good time to take advantage whilst you still can? The popularity of electric and hybrid cars on finance has grown in the past few years but buying one outright can be expensive too. It's worth considering each fuel type in more detail to see which is best for your circumstances. Petrol cars tend to be cheap to run and are usually less expensive to buy than their diesel or electric rivals which helps to make them a good choice for first-time buyers on a budget. 
Find out more: Which fuel type is right for you?
5. Compare insurance rates for different cars.
It's no secret that car insurance rates for young or newly qualified drivers are some of the highest around. Due to a lack of experience, new drivers are more likely to make a claim in their first year of legally being on the road so this tends to bump up the cost of a premium. However, having a valid car insurance premium in place in the UK is a legal requirement so it's important you don't spend more than you need to on car insurance. There are also cars which tend to be more expensive to insure than others so it can be worth checking out cars that are cheap for young drivers to insure first. 
6. Test drive cars in your budget
If you've found the perfect car for your budget, it's also important that you feel comfortable in the car you are driving. When you've just passed your test, chances are you haven't had much experience with different cars. This is why it's important to take a test drive of any cars you like and can afford. It may seem daunting but it doesn't have to be, take someone you trust along with you if it makes you feel more comfortable and you can get to grips with the vehicle before you buy it.
7. Read car dealer reviews
Before you commit to buying your first car, you should check out the reviews of the dealership you want to buy the car from. When you apply for finance with us, we only work with reputable and verified dealers in the UK to help give you and us an added layer of protection. If you're unsure of the dealer you can check out their online reviews first to see what others have to say about their experience. 
Check out our verified 5* reviews here.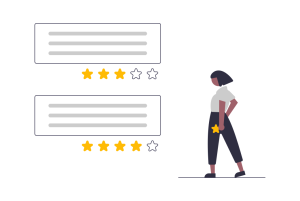 If you're buying a brand-new car, there is less of a chance that something will be wrong with the vehicle but it's always worth checking over. Second-hand cars can have a hidden history so get as much information as you can such as current mileage, number of previous owners and its service and MOT history. The dealership you are buying your car from will be able to supply this for you. You should then check the car over for any defects, scrapes, or warning messages on the dashboard and make sure all the lights are working correctly. Doing simple checks like this can help to save you time and money.
Finance your first car!
Get a free, no-obligation quote from us today and you could be driving your first car in a matter of days! We help find you the most suitable finance package from one of the UK's most trusted lenders. You can then get the car you want in your budget from any verified FCA-approved dealer in the UK.