Petrol cars are still the most dominant fuel type seen on UK roads. There are a whole load of reasons why drivers tend to choose petrol cars over other options. They're perfect cars for short journeys and can usually have a lower purchase price than their diesel or electric competitors. There are a few drivers who are choosing to finance hybrid or electric cars now before the 2030 petrol-diesel ban comes into play but you still have a good few years to benefit from buying a petrol car now! So, let's take a look at the best petrol cars to buy in the UK today. 
Top 10 petrol cars to buy UK:
The SEAT Ibiza is one of the best petrol cars you can buy and it's really versatile. The SEAT Ibiza is small but mighty and really packs a punch. The latest model on sale is the 2017 version and we'll agree it could do with a little upgrade but the current version provides space, comfort and lots of modern technology. If you've recently passed your driving test and are looking for a car that won't break the bank either, it's one of the cheapest cars for new drivers to insure too!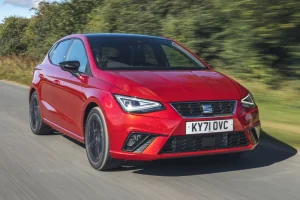 The Volkswagen Golf is one of those cars that can fit into so many different categories, from the best manual car to the best-used car for under £10k, the Golf is sure to suit a whole range of different drivers. What's great about the Volkswagen Golf is that it can be a great family car or a small city car. Due to its low running costs and spacious interior, the Volkswagen Golf is very adaptable. We've chosen it as one of our best petrol cars because the 1.5-litre EVO petrol engine can provide around 40mpg without lacking power or practicality.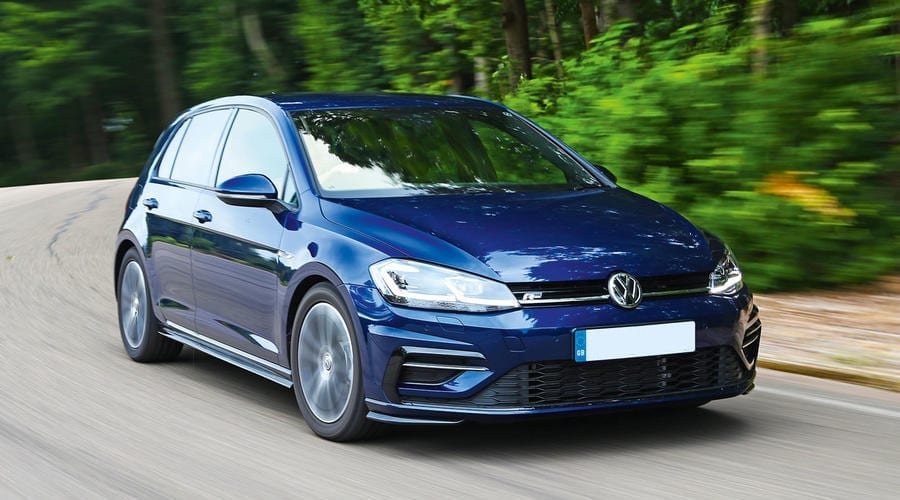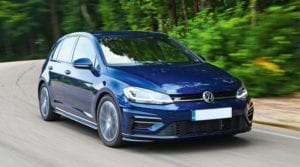 If you're looking for the best petrol SUV to buy, the Peugeot 3008 could be the perfect car for you. Many petrol cars that are cheaper to run do tend to be smaller city cars but they don't always fit the needs of your family. The Peugeot 3008 is a great choice for a larger petrol car that provides good MPG. Not only is it economical but it's also a good-looking SUV and one of the most stylish you can buy. The boot space can rival pretty much any large SUV too which makes it perfect for those family road trips.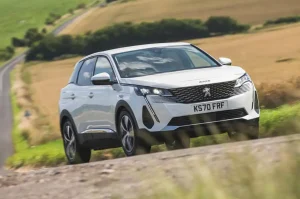 The Audi TT is a great choice for a petrol coupe and it oozes style and class. Thanks to its small body, it's nimble on the roads and can have great fuel economy too. The TT is really smooth to drive and it also comes as one of our favourite convertible cars to buy too! The only thing that the Audi TT does lack is space but this may not be a bad thing if you're not too fussed. For drivers who typically only take themselves to work and back, it can be a perfect choice. The space in the back seats is very limited and is probably only suited to young children rather than fully grown adults.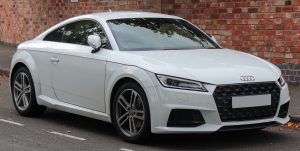 5. Citroen Grand C4 SpaceTourer
The Citroen Grand C4 Spacetourere is one of the best seven-seater petrol cars on the market. Usually getting a seven-seater car on finance means opting for a bulky and not the best car to look at. However, the latest version of the Grand C4 is actually really attractive. It comes with a more futuristic look both inside and out and the technology used is pretty impressive. The boot space is huge when used as a 5-seater and there are a whole load of different seating options to choose from!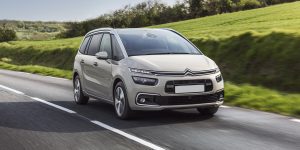 One of the best small petrol cars to buy is the Suzuki Swift. Don't let its small statue put you off though, the suzuki swift is really economical and actually offered decent interior space. If you're on a budget, the Suzuki Swift is cheap to buy and fun to drive. It's a great choice for young drivers getting a car on finance as it benefits from low monthly payments and also low insurance rates too! If you're interested, check out our affordable used Suzuki finance deals today.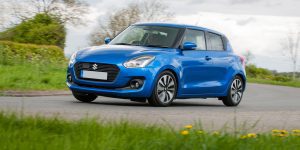 A Kia Picanto is a great petrol car that is truly city focused. Whilst it's not the most exciting car on the market, it's cheap to buy and run and provides good fuel economy. For any drivers that are looking for a car that just simply gets the job done, the Kia Picanto could be the one for you. It's a great car for new drivers and all Kia models come with a 7-year warranty as standard that can be transferred with ownership. This means when you buy a used Kia Picanto, you could still be benefitting from its extended warranty for added peace of mind.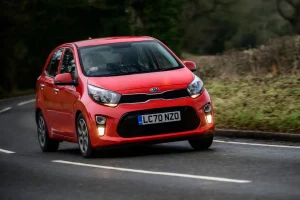 The Volkswagen up! is no doubt the smallest car on our list of the best petrol cars to buy. However, that isn't a bad thing when it comes to city driving. If you're wondering which car to buy next, the Volkswagen up! has many positives. It's comfortable to drive, enjoyable and feels stable on the road. As expected the Volkswagen up! benefits from low running costs and a lower purchase price than some of the other cars on our list.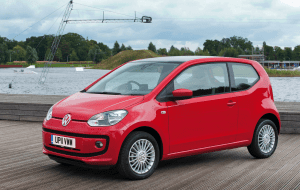 At this point, we feel like no list would be complete without the Ford Fiesta, but it's not our fault it is one of the most versatile cars ever. The Ford Fiesta was the best-selling car in the UK for 12 consecutive years until the Vauxhall Corsa knocked it off the top spot last year. The Ford Fiesta comes with plenty of equipment as standard, it won't leave you out of pocket and it performs really well on the road. The Fiesta is a fun supermini and can suit a whole range of different drivers.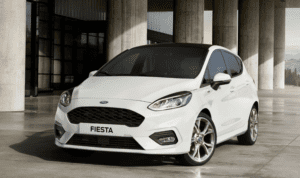 And last but not least, one of our favourite petrol cars to buy UK is the Citreon C3. The Citroen C3 is a reliable and comfortable supermini that has a whole range of personalisation options. If you're looking for used car finance, the Citroen C3 can be a great choice due to its low purchase price. The distinctive and funky styling of the C3 makes it attractive and stands out from the crowd. The Citroen C3 has plenty of space and is a strong rival for the likes of the Hyundai i20 and the SEAT Ibiza.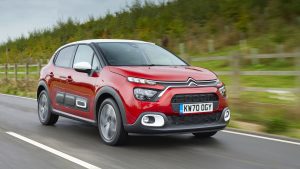 Get a free finance quote
Like any of the cars on our list? You can finance a used petrol car with affordable monthly payments today! Get a free, no-obligation quote today with no effect on your credit score and you could be driving your new petrol car in a matter of days!