If you're wondering how to make car insurance quotes cheaper, you're not alone! Car insurance in the UK is a legal requirement and not having a valid insurance premium in place can result in a fixed penalty and six penalty points on your license! So, with this being said, it's also important that you aren't paying more than you need to. Car insurance quotes can be expensive, especially if you are a newly qualified or young driver looking for car finance. Our blog below has been designed to help you may car finance cheaper and lower your quotes.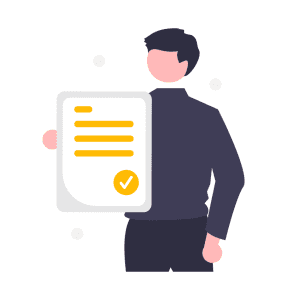 Why do you need car insurance UK?
Car insurance is a legal requirement and it helps to protect you financially if you are involved in an accident on the road. Paying for a car repair can be costly and car insurance helps you to pay for repairs or if your car is written off it pays the value of the vehicle. Having a valid insurance premium gives you and anyone else involved in a road incident peace of mind that they are covered in the event of a road accident.
How to get cheaper car insurance: 
There is a number so ways in which you can consider making your car insurance quotes cheaper. Some factors can't be controlled such as how long you've been driving or your no-claims discount as these will make your premiums higher if you are a newly qualified driver and have not been able to show which kind of driver you will be. However, there are also other factors that you can control and could make your car insurance payments cheaper. 
It may sound simple but choosing a cheaper car to insure can save you money. Some vehicles are more expensive than others and each car will fall into a car insurance category. A low insurance group usually mean the vehicle costs less to repair, has a lower value, and has higher safety features or improved security. It can be worth exploring the car insurance categories before getting a car to see which is the most cost-effective for your budget.
Car insurance premiums usually last for 1 year and you can pay for your premium in one go or spread it over 12 months. When you choose to pay monthly, it can make your payments more affordable, but you will usually pay interest on top, increasing the amount you pay back. Paying your insurance annually will be more cost-effective but we understand it can be hard to have this kind of money to hand, especially as a young driver. Alternatively, you could consider paying for it on a 0% credit card and paying more than the minimum monthly payment to pay off the balance. 
When you get a quote for car insurance, you will need to set an annual mileage and whilst you should always be accurate with your mileage, it can cost you if you overestimate. Generally, the more miles you cover and more time spent on the roads means you are at a higher risk of having an accident so it can be worth thinking about how much you drive and setting your mileage accordingly. 
4. Increase your voluntary excess.
When you take out insurance for your car you will need to set a voluntary excess. This amount is the amount you agree to pay towards the cost of repairing or replacing your car if an accident should occur. Setting a higher voluntary excess will help to reduce your premiums because you don't need to 'borrow' as much. However, you will need to pay the voluntary excess so there's no point in setting it at a price that you know you would not be able to meet. 
5. Improve the security of your car.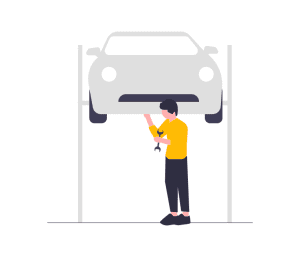 Some cars are more likely to be stolen than others and in the event of your car being stolen, your insurance policy can cover you. Howvwrmt think about the security of your car and how you can improve it can be a good way to reduce your car insurance quotes. By making it harder for your car to be stolen or damaged, you are decreasing the risk. You could consider investing in a dashcam, fitting an alarm, using a locking wheel nut or getting an immobiliser if your vehicle doesn't already have one. 
6. Only pay for what you need.
You'll also be able to add additional cover to your premium which can bump up the price. Insurance companies can offer you things like breakdown cover, hire car cover, personal accident cover, car key cover and no claims protection. Whilst some of these can be beneficial to have, you can usually get them at a lower price when you shop around and buy them separately.
7. Consider telematics insurance
Telematics insurance or 'black box' insurance is when an insurance company fits a device inside your car to track your driving. Depending on which type of provider you choose, they can track things like speed, cornering and the times that you drive. Then, they can adjust your insurance accordingly. Driving within the speed limit, avoiding late-night driving and smooth accelerating/braking can all help to reduce your insurance costs. Find out more about how black box insurance works. 
8. Avoid penalty points on your license 
Penalty points on your licence or driving offences can increase the amount you pay for car insurance and some providers may even reject your insurance. There are a number of ways in which you can get a driving offence or penalty points, all of which usually indicates that you are driving erratically or putting others at risk which increases the risk of accident or damage to your vehicle. 
Are electric cars cheaper to insure? 
if you're considering an electric car, you may have also heard that EV car insurance is cheaper. However, there's no right or wrong answer here and it can depend on the type of electric car you get. Electric cars use much more advanced technology which can increase the cost to repair. However, electric cars have now been around for a number of years and there is now more knowledge and insurance packages available which can make owning an electric car more affordable. Find out more about our electric car finance deals. 
Is multi-car insurance cheaper? 
If you're a busy household, it cna a good idea to combine your insurance policy if you have more than one car. In many cases, it can work out cheaper to insure multiple cars on the same policy instead of having a separate one for each. It can also save time and hassle when it comes to renewing each car at different times and instead you can do it all in one go.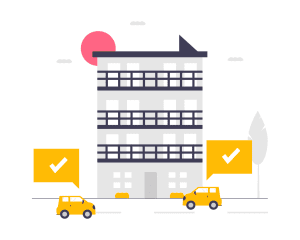 Which cars are cheaper to insure?