Whilst passing your driving test is a really exciting time, newly qualified drivers in the UK are hit with some of the highest car insurance premiums on the market! When you're buying your first car, you should also consider cheap car insurance rates to help keep costs as low as possible. We don't think this is fair and owning a car shouldn't be more expensive than it needs to be! However, having a valid car insurance premium is a legal requirement in the UK and one of the easiest ways to reduce your car finance premium is to buy a cheaper car! So we've compiled a list of the cheapest cars for new drivers to insure to help you out. From stylish supermini such as the Ford Fiesta to the family friend hatchback, the Dacia Sandero, we look at the top 10 cheapest cars for 17-year-olds to insure.
Cheapest cars to insure UK: 
Ford Fiesta
Vauxhall Corsa
Toyota Yaris
Hyundai i10
Fiat 500
Volkswagen Polo
Dacia Sandero
SEAT Ibiza
MG3
Kia Picanto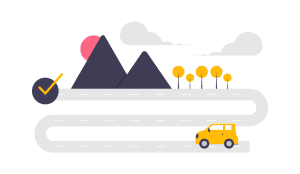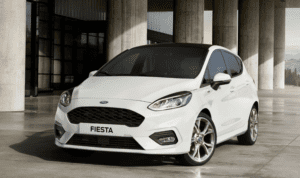 At this point, we feel like no list of the best cars would be complete without a nod to the Ford Fiesta. We feel like we feature the Fiest a lot on our blog but we can't help that's is so flexible! Not only that but for 12 consecutive years, the Ford Fiesta was the best-selling car in the UK! This was until the Nissan Qashqai knocked it off the top spot in 2022. But, the Ford Fiesta still remains well-loved by brits and it's even one of the cheapest cars for new drivers to insure! If you're on a budget, you can also finance a Ford Fiesta for under £250 a month!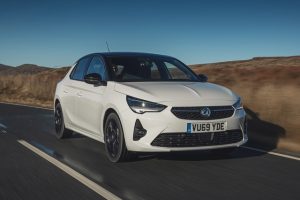 The Vauxhall Corsa is another one of the best cars for new drivers and you'll no doubt see plenty of them on the roads! The Vauxhall Corsa tends to be cheap when it comes to insurance rates and the new model now falls into insurance category 2. The Vauxhall Corsa is really versatile and if you're looking to get an electric car on finance, the new Vauxhall Corsa Electric can promise around 200 miles of emission-free driving. Not only is the Cors cheap to run and easy to drive but it also comes well equipment so you won't feel like you're missing out when buying your first car.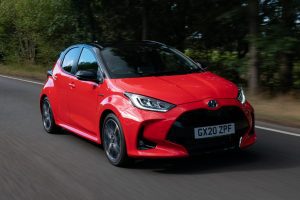 The Toyota Yaris is a great little car for getting you from A to B! It's a cheap and cheerful runabout car and can be great for those wanting a small but spacious car. We like the Toyota Yaris because you get a lot for your money and it can even be a suitable car for wheelchair users thanks to its wide door opening – which can't be said for many small cars! The Toyota Yaris is in insurance group 3 but also provides good fuel economy and low running costs! e think the Toyota Yaris is a great choice for any 17-year-old looking for a cheap car to insure.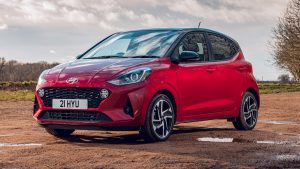 The Hyundai i10 is a small hatchback that should not be overlooked! Whilst it's not the most exciting car to look at, if you're looking for a cheap car to insure, it will get the job done. It falls into insurance category 3 and if you want to benefit from low premiums, you're best off opting for the smallest engine, which is the 1-litre petrol engine. The i10 is great value for money too and very spacious for a small car too, the boots space is worth checking out as it can be rather extensive when compared to some of the other small cars on our list.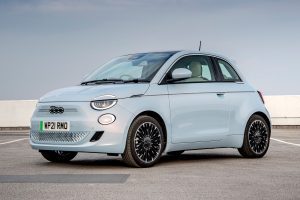 The Fiat 500 is one of the most legendary small cars and the popularity of these models is still strong today! What WWE really like about the Fiat 500 is that it's the cheapest to insure for new drivers and it's also one of the most stylish cars on our list. The Fiat 500 is instantly recognisable and it's actually really fun to drive! The emergence of Fiat 500e, the all-electric model is also one of the best electric cars you can buy without breaking the bank. The latest models feel much more refined than older models but even a secondhand fiat 500 would bring style and class to your life. Find out more about our used Fiat car finance deals.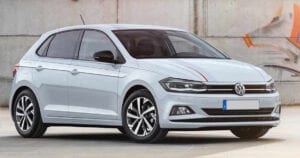 When it comes to cheap car insurance cars, the Volkswagen Polo is a great choice! We like the Polo as it's a fun and flexible car that can suit a whole range of different drivers. If you want to keep the cost of buying a car low, you'll be pleased to know it's also a great car for under £5,000 when buying second-hand! The 1-litre engines provide the cheapest insurance rates and whilst they can be less powerful than some options, sometimes when you're a new driving needing a car, this isn't at the top of your list of requirements!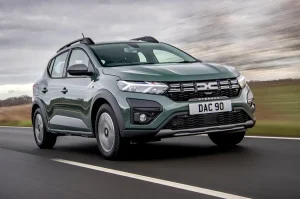 If you're a new driver looking for low insurance rates, it usually means that you have to go for a small car but the Dacia Sandero is here to prove this theory wrong. What we also love about the Dacia Sandero is it's one of the best value cars you can buy! It's one of the cheapest new cars you can buy and it comes with a whole load of equipment as standard. The Dacia Sandero falls into insurance group 4 which means you can benefit from a cheap-to-run car without compromising on space or quality.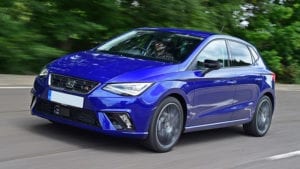 The SEAT Ibiza is another spacious car that is also cheap to insure. You can easily fit four adults in the SEAT Ibiza and it also has a practical and impressive 355-litre boot too! The 1.0 litre SEAT Ibiza sits in insurance group 4 and can also be a relatively cheap car for young drivers to finance too! Find out more about our SEAT finance deals. The SEAT Ibiza has a sportier feel than some of the other cars on our list and often feels quite masculine. The interior isn't as exciting as the sleek-looking exterior design but it can still be a great choice for any young driver looking for a cheap car to insure.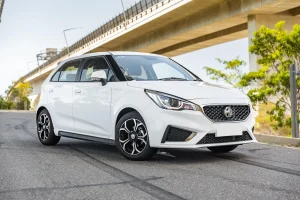 If you're looking for a rival to the Fiat 500, the MG3 could be the best car with low insurance rates for new drivers. The MG3 is more spacious though and really affordable to buy and run. One of the main selling points of the MG3 for us is the transferrable 7-year warranty! Even if you buy a second-hand MG3 that is 3 years old, you can still make use of the remaining 4 years of the warranty policy! This can help to reduce the cost of ownership and makes it a great car for first-time drivers!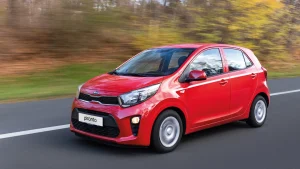 The Kia Picanto is another cheap car for new drivers to insure and it's perfect for city driving! It's only small in stature but the Kia Picanto comes with a great amount of equipment as standard and won't leave you feeling out of pocket. Just like the MG3, Kia also offers a similar transferrable 7-year warranty too for that extra peace of mind. City driving can often be associated with perky electric cars but the Kia Picanto holds its own and can offer great fuel economy with a nippy petrol engine. It's actually one of our best petrol cars to buy too!