Get a scooter on finance today!
Scooter finance has never been more straightforward! Scooter financing is an affordable way to get the scooter you want and spread the cost into monthly repayments! We can help you get a scooter or moped on finance with low monthly payments and a finance deal from trusted UK lenders. Scooter financing bad credit is also a great option for those with a low credit score or no credit history. You can benefit from fixed monthly payments, no deposit options and flexible repayment terms as well as receive the peace of mind that you can comfortably afford repayments on your scooter.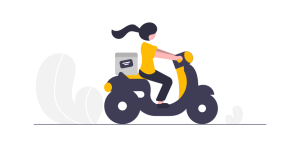 How does scooter finance work?
For us, scooter finance works in the same way as car finance deals. Unfortunately, guaranteed scooter finance isn't a thing but thanks to our wide lending panel, we can offer finance to a range of different personal circumstances. In just 3 simple steps, we could have a scooter finance approval waiting for you and you could be riding your new scooter in a matter of days!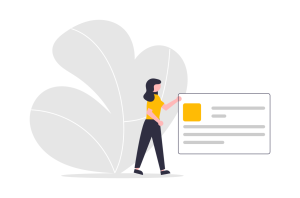 Before we get you approved for scooter finance, we just need to take a few details from you through our application form. Making an application with us won't harm your current credit score and won't be recorded on your credit file.
2. Choose your finance package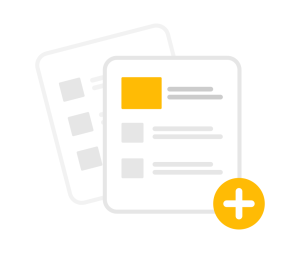 We put your application in front of some of the UK's most trusted lenders. We then help you select the most suitable scooter finance package for your circumstances and even do all the paperwork for you! 
3. Get the scooter you want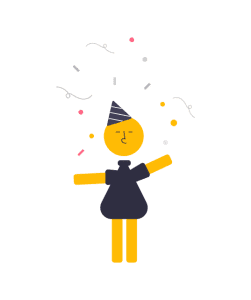 Once you've signed the paperwork, it's time for the fun part! You can then choose the scooter you want from any trusted dealer in the UK.
What about scooter finance with bad credit?
We believe that purchasing a scooter financing bad credit should be made as simple as possible, regardless of your credit score or employment status. Buying a scooter outright is now a thing of the past. With Refused Car Finance, you can apply for finance just like you would buy any other vehicle! Even if you have bad credit, we have options to suit all, making it as affordable and simple as possible.
We work with a select panel of specialised lenders who offer no deposit scooter finance and hire purchase options with flexible payment terms so you can get on your scooter in no time.
Find out more about bad credit car finance.
Who can get a scooter on finance?
With all finance applications, there is a criteria in place to be approved. Luckily, we have the depth of lending providers and specialists that we can offer almost anyone scooter finance. If you can say yes to the following, we can get you an offer from one or more of our lenders:
Are 18 years or older
Free from bankruptcy
Lived in the UK for at least 3 years
Can prove your affordability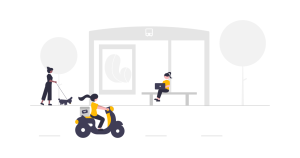 How much should you borrow?
There's no one size fits all answer to how much you should borrow for scooter finance. Ultimately, it comes down to how much you can afford to pay each month. Scooter finance deals can be spread across a number of years too, so it's important that you are sure you can afford to meet the repayments for a number of years. During the application process, we do a quick affordability check to see what your monthly budget for scooter financing should be. The simple answer however would be to only borrow what you can afford to pay back. It can have a detrimental impact on your credit score if you regularly miss payments or make late repayments on your credit agreements.
Can I get a moped on finance? 
Yes, as well as scooters on finance, you can also get great moped finance deals directly from us. It works in the same way as described above but you can shop for the perfect moped when you're ready. There are hundreds of mopeds to choose from trusted dealers across the UK which you can secure with no deposit needed! Getting a moped on finance with no deposit is a great choice if you need a moped in a hurry and don't have a deposit to hand. Moped finance bad credit isn't an issue either thanks to our bad credit lending panel and a variety of moped finance packages.
Get the scooter you want today!
Let us know a little bit about you and you could be riding your new scooter before you know it!