Taking your driving test can be extremely daunting and many of us want to pass the first time. Data published by the Driver Vehicle and Standards Agency reveals that
47.5% of people in the UK passed their test on their first time
during part of 2016.
With more than half of us not passing first time around, we have put together a small guide on what to expect, how to prepare and how to cope with nerves on the big day.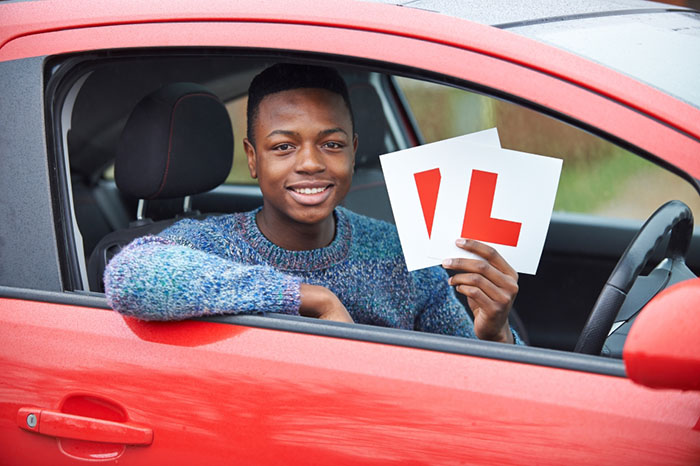 Plan your time
Give yourself sufficient time to pass your test and develop your skills and experience on the road. Practice makes perfect so the more time you spend on the road, the more comfortable and confident you will feel when driving. Another factor to take into consideration is your budget and how regularly you can take lessons. The UK average is 45 hours of driving lessons before taking the practical test so ensuring you have taken into consideration all of the costs and how frequently you can drive is important. Try to aim for at least two hours behind the wheel a week as you won't forget what you learnt in your last lesson. If possible, practice with a friend or relative. Remember that they must be over the age of 21, had their license for at least 3 years and have the relevant insurance in place for you to drive the car.
Find a good driving school/instructor
Look out for reviews online and recommendations from friends and family in the area. Once you have found one that you think is suitable, ask for an assessment test. It's important that you get along with your instructor and understand their teaching technique.
Practice in between lessons
Taking advantage of apps and online tools to help you learn how to spot potential hazards on the roads and to get to know road signs and speed limits. As well as driving, there is also a small test on your knowledge of vehicle safety. You should have basic knowledge of how to carry out a safety check which may include demonstrating how to check the levels of oil.
Keep calm
Try not to let nerves get the better of you on the day of your test. Although you may not have a very large appetite it is a good idea to eat before – bananas are a great choice as they are full of B vitamins and contain tryptophan, a type of protein that the body converts into serotonin – the 'happy hormone'. This will help you to calm your nerves and remain upbeat throughout the test. Try to avoid caffeine such as coffee or energy drinks as it can heighten your nerves.
Now that you've prepped and feel ready to take your test, book your practical test. Your driving instructor should be aware of the driving test wait times for your area as they can vary between various locations. If someone needs to take their test urgently, due to work, for example, it is best to be aware of this before you start taking lessons.
During the driving test:
Now that you've prepared for your test we can give you a run-down of what to expect during the lesson. The practical test should last around 40 minutes.
Your driving test can be split into 5 parts:
Eyesight check
You will be required to do an eyesight test by reading out the number plate of a car. If it is one of the new styles of plates you will be required to read it from a distance of 20 metres. If it is an older plate, you will be required to read it from a distance of 20.5 metres. If you wear glasses or contact lenses, the law requires you to wear them whenever you drive.
'Show me, tell me' vehicle safety questions
This is so you can demonstrate basic safety knowledge on how to carry out a safety check of the vehicle.
General driving ability
Your instructor will give you directions around a set route in your area that is designed to cover a variety of road and traffic conditions. The routes aren't released anywhere for you to look at before you take your test.
Reversing your vehicle

You will be required to perform a reversing manoeuvre during your test. This may be reversing around a corner, turning in a road or reverse parking. You may also be asked to carry out an emergency stop.
Independent driving
For this part of the test, you will spend about 10 minutes driving using either road signs, verbal directions or a combination of both. It is important to remember that for this part of the test it doesn't necessarily matter if you drive the wrong way, what is important is that you are driving safely and competently at all times.
During the test you can have up to 15 faults, however, on the 16th you will fail. Remember, if you make a mistake don't panic, just keep driving on. The driving test examiner will only ask you to stop driving if they feel you are a danger to other road users.
What happens after you pass your test? 
Once you successfully past your driving test, you're good to go! Your driving instructor will usually send your provisional license off to the DVLA for you and it can take up to 3 weeks for your full UK license to come back. However, you can start driving straight away if you have a car to drive and you have also sorted your car insurance already.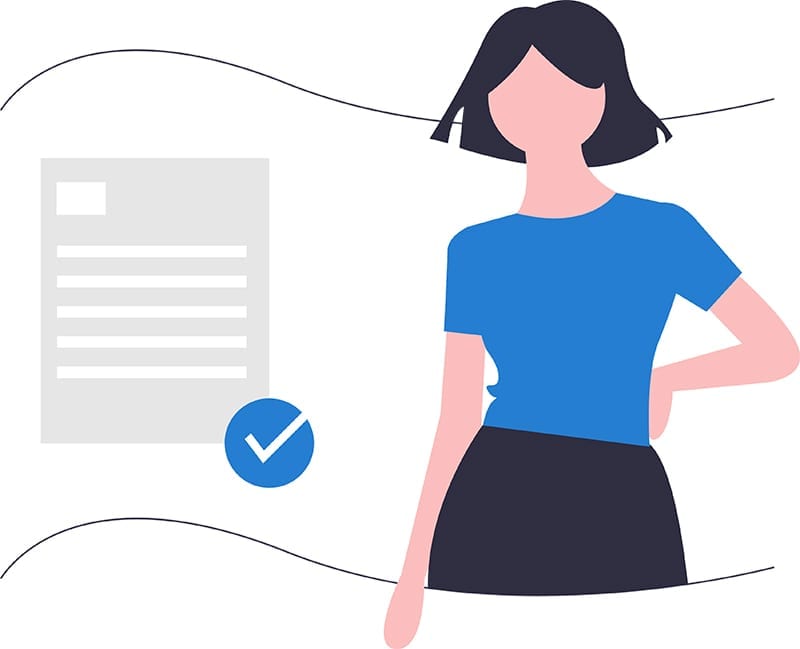 What to not do after you pass your driving test
Passing your driving test is a very exciting time and once you're passed, it can be really tempting to forget what you've been taught. everything you've learnt in your driving lessons should be applied every time you get behind the wheel.
Falling into bad habits
A survey of 2,000 car owners, conducted by The Independent, found the average new road user lets bad habits creep in less than three months after ripping the L-plates off.
Forgetting the Mirror-Signal-Manoeuvre check
One of the first things you're taught when learning how to driving is the MSM (Mirror-Signal-Manoeuvre) check. It is also fundamental for safe driving in the future.
Speeding
Many new or young drivers are tempted to go over the speed limit, whether they're in a rush or want to show off to their friends, speeding is never an option.
What to do if you fail your driving test
At the end of your driving test, you will be told if you have passed or failed. If you have failed, it can be really disheartening. However, you should take the time to listen to your examiner's feedback and it can be really constructive for your next test. You will be provided with a copy of your test report. You should review this with your driving instructor ahead of your next lesson.
The best thing you can do is get back behind the wheel. Don't let all your hard work go to waste! The longer you spend away from the steering wheel, the more you'll forget, so it's best to get some more lessons booked and prepare for your next test. You should rebook your next test as soon as your driving instructor thinks you are ready again.
What are the most common mistakes during a driving test?
Every learner driver is different so it's hard to pinpoint exactly where it all goes wrong when learners fail their test. However, the most common driving test mistakes come down to ineffective observation, general forgetfulness and lack of accuracy. 
The most common mistakes made during a driving test include:
Poor observation at junctions
Failing to check blind spots when reverse parking
Incorrect signalling 
Incorrect position on the road 
Inappropriate speed such as driving too slow
What are fails on a driving test?
In 2019, the DVSA reported on their most common driving test faults after the changes to the driving test structure in 2017. 
Junctions – observation.
Mirrors – change direction.
Control – steering.
Junctions – turning right.
Move off – safely.
Response to signs – traffic lights.
Move off – control.
Positioning – normal driving.
Response to signs – road markings.
Reverse park – control.
Driving test tips: 
– Check your mirrors frequently throughout the lesson
– Slow down at junctions, roundabouts and crossroads
– Remember the blind spot! Examiners will often ask you to park to the left, so ensure you do the correct mirror checks and the blind spot to the right.
– If you don't understand or didn't hear correctly something the instructor has asked you to do, don't be afraid to ask them to repeat themselves.
– Keep your eyes on the road – although it can be tempting to look at what the instructor is making a note of you must keep your concentration on the road and what is going on around you.