In 2023, around 48% of learner drivers pass their UK driving test first time! According to data from Gov.uk, this is a 1% increase from the previous year. Driving tests in the UK have had a turbulent time recently. The knock-on effect of Covid-19, where all driving tests were suspended and the increased demand for tests sees long driving test waiting times for learners. If you're currently waiting to take your driving test, check out our top tips to pass your UK driving test!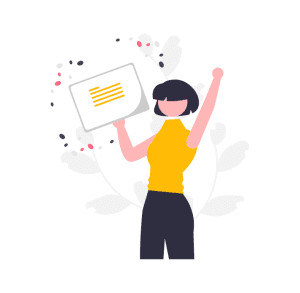 Top UK driving test tips on how to pass:
Get as much practice as you can.
Revise your theory again before your test to brush up on your knowledge. 
Always keep an eye on your mirrors.
Listen to the examiner during the test and ask them to repeat anything they may have misheard. 
Don't forget about your blind spot!
Get familiar with the test routes around your driving test centre. 
Mirror, Signal, Manoeuvre – always!
Have your theory test pass certificate and provisional license at the ready for your practical driving test. 
Book your test for the morning if you can to help reduce nerves. 
Use a simple breathing technique of slow breaths in through your nose and out through your mouth before your test starts. 
Preparing for your driving test:
Find a good driving school/instructor.
If you've not yet started your lessons, it's important you find a reputable and trusted driving school. Look out for reviews online and recommendations from friends and family in the area. Once you have found one that you think is suitable, ask for an assessment test. It's important that you get along with your instructor and understand their teaching technique. You can find driving schools, lessons and instructors here.
Practice makes perfect.
Give yourself sufficient time to pass your test and develop your skills and experience on the road. Practice makes perfect so the more time you spend on the road, the more comfortable and confident you will feel when driving. Another factor to take into consideration is your budget and how regularly you can take lessons. The UK average is 45 hours of driving lessons before taking the practical test so ensuring you have taken into consideration all of the costs and how frequently you can drive is important. Try to aim for at least two hours behind the wheel a week as you won't forget what you learned in your last lesson.
Book your theory test.
Before you can take your practical driving test UK, you will also need to have passed your theory test. Your theory test is a two-part assessment which consists of 50 multiple-choice questions and a video-based hazard perception test. The theory test aims to test your knowledge of the Highway Code and is based on guides provided by the DVSA. You can book your theory test anytime from your 17th birthday and once you have a valid provisional license in your name.
Whilst preparing for your theory test, you can take advantage of apps and online tools to help you learn how to spot potential hazards on the roads and to get to know road signs and speed limits. As well as driving, there is also a small test on your knowledge of vehicle safety. You should have basic knowledge of how to carry out a safety check which may include demonstrating how to check the levels of oil. Check out the UK's most misunderstood road signs. 
Book your UK practical driving test. 
Now that you've prepped and feel ready to take your test, book your practical test. Your driving instructor will be able to advise you, based on your driving ability, when you are ready to book your practical test. Your driving instructor should also be aware of the driving test wait times for your area as they can vary between various locations.
How to pass your UK driving test on the day: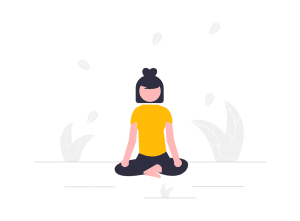 Keep calm.
It's easy for us to say, but the most important thing to remember is to stay calm. You've worked hard and put in the hours and you're ready to pass! Try not to let nerves get the better of you on the day of your test. Try and get a good night's sleep the night before and on the day, although you may not have a very large appetite it is a good idea to eat beforehand. Bananas are a great choice as they are full of B vitamins and contain tryptophan, a type of protein that the body converts into serotonin – the 'happy hormone'. This will help you to calm your nerves and remain upbeat throughout the test. Try to avoid caffeine such as coffee or energy drinks as it can heighten your nerves.
Have a driving lesson before your test.
Many instructors recommend having an hour's lesson before your driving test to help calm your nerves. It can be a good opportunity for you to go over any final parts of the test or any areas in which you feel you need improvement. Take this opportunity to ask your instructor any last questions or anything you're unsure of. You can then head to the test centre in the right frame of mind. 
Arrive at the driving test centre early.
On the day of your driving test, you'll head over to the driving test centre with your instructor. You should aim to get there in plenty of time, around 15-20 minutes before your test time. You will need to check yourself in and have the test centre verify your personal details and your license. 
Use your instructor if you need to.
You can choose whether you want your instructor to accompany you during your test along with the examiner. Some learners may feel the extra pressure of having their instructor present during their test. However, some may make them feel at ease. If you were to fail, it also means your instructor can help to improve on where you went wrong. Your instructor is not allowed to say anything or help you in any way whilst the test takes place though. 
What happens during your driving test? 
Your UK practical driving test will be split into 5 parts.
Eyesight test. Before you get into the vehicle, the instructor will ask you to read the number plate of a vehicle from around 20 metres away. If you fail to do so 3 times, the examiner will terminate the test and the test ends.
Show me, tell me questions. The examiner will ask you two questions, one 'show me' and one 'tell me' questions from the list of questions you will have revised before your test.
Driving ability. The examiner will then assess your driving ability for around 20 minutes on different types of toads and traffic conditions. You will be asked to drive according to their instructions. You will be asked to pull over and move off safely and you may also be asked to perform a hill start, emergency stop and/or move off from behind a parked vehicle.
A reversing manouvure. There are 3 reversing manoeuvers you can be asked to perform during your test. They are pulling up on the right, bay parking and parallel parking. You will have practised these manoeuvres during your driving lessons and mock tests.
Independent driving. For around 20 minutes, you will be asked to follow directions from a predetermined route, set by your examiner, on a Sat Nav or be asked to follow the road signs.
At the end of your test, the examiner will direct you back to the test centre and park in a space. The examiner will then complete their feedback sheet and inform you whether you have passed or failed your driving licence Throughout the test, you can receive up to 15 minor faults and no major faults in order to pass your test. One major fault or more than 15 minors means you have, unfortunately, failed your driving test.
What are the most common mistakes during a driving test?
Every learner driver is different so it's hard to pinpoint exactly where it all goes wrong when learners fail their test. However, the most common driving test mistakes come down to ineffective observation, general forgetfulness and lack of accuracy.
The most common driving test mistakes in the UK are:
Not making effective observations at junctions

Not using mirrors correctly when changing direction

Not moving off safely

Incorrect positioning when turning right at junctions

Not having proper control of the steering

Not responding appropriately to traffic lights

Not responding correctly to traffic signs

Poor positioning on the road during normal driving

Not responding correctly to road markings

Not keeping control of the vehicle during reverse parking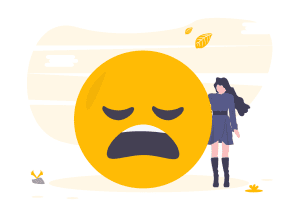 Have you just passed your test? Congratulations 🎉
Check out our helpful guides for newly qualified drivers.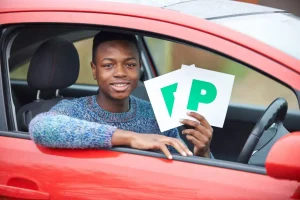 Guide to buying your first car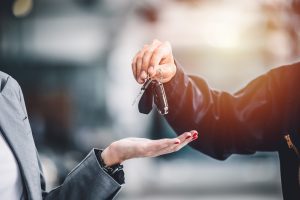 Finance for young drivers