Top Ten 7 Seater cars for sale
With 7 seater cars becoming more popular these days, there are so many to choose from. Refused Car Finance have compiled their list of the best 7 seater cars for sale in the UK to make your choice even easier! If you're transporting the kids or carrying a lot of luggage, these are the best 7 seater cars for the job!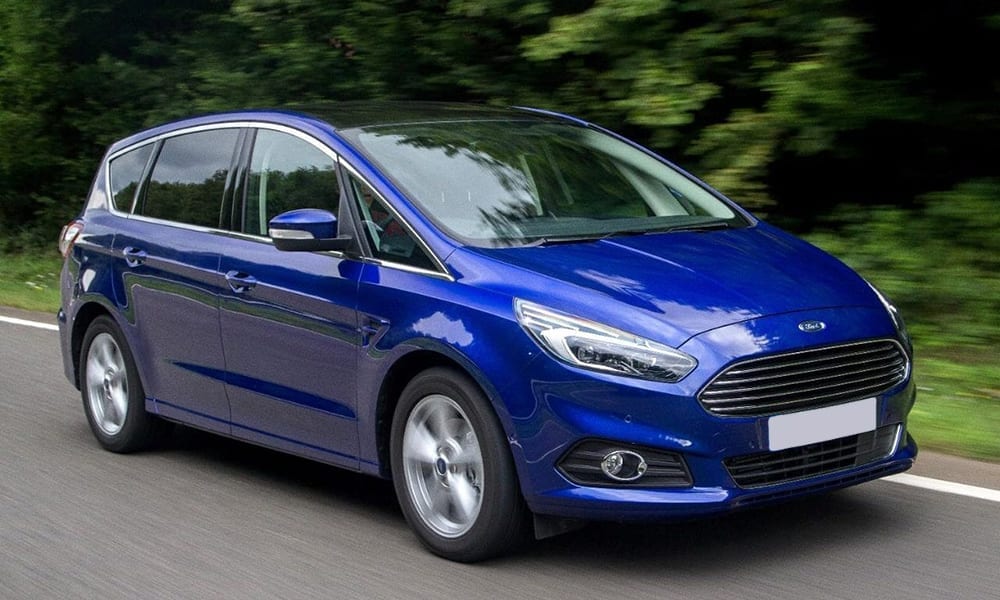 Each version of the S-Max comes with seven seats so you can't go wrong! It's been around for a while now but historically the Ford S-Max is one of the sportiest seven seaters to date. It's a great mix of practicality, well-groomed appeal and technology. Some of its main selling points include a comfortable drive, huge boot space, refined looks, Ford's adaptive steering technology and recently renovated interior.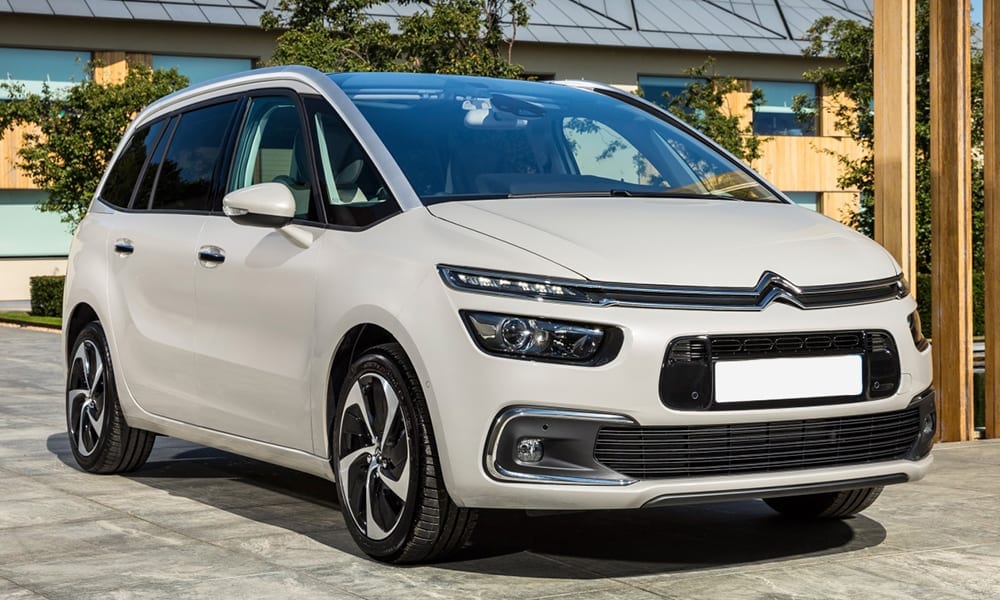 9. Citroen Grand C4 Spacetourer
The Citroen Grand C4 Spacetourer is one of our most family friendly on the list of best 7 seater cars! It has great adaptability and can be used as a 5 seater with a massive boot space or a seven seater comfortable enough to fit 7 adults, so as you can imagine, it's pretty spacious! Each model is well equipped and comes with a range of options on top. Some seven seater cars can look slightly box-like and not very appealing but Citroen has brought a funky look to the 7 seater market.
When the XC90 was first launched over 10 years ago, it was a great success and it still is today! Most families will look for the triple S when looking for a 7 seater car – safe, spacious and seven seats. And, that's exactly what the Volvo XC90 is! It has lots of safety technical, perfect for any big family. It also has a large boot space even in seven seater modes and a stylish minimalist interior!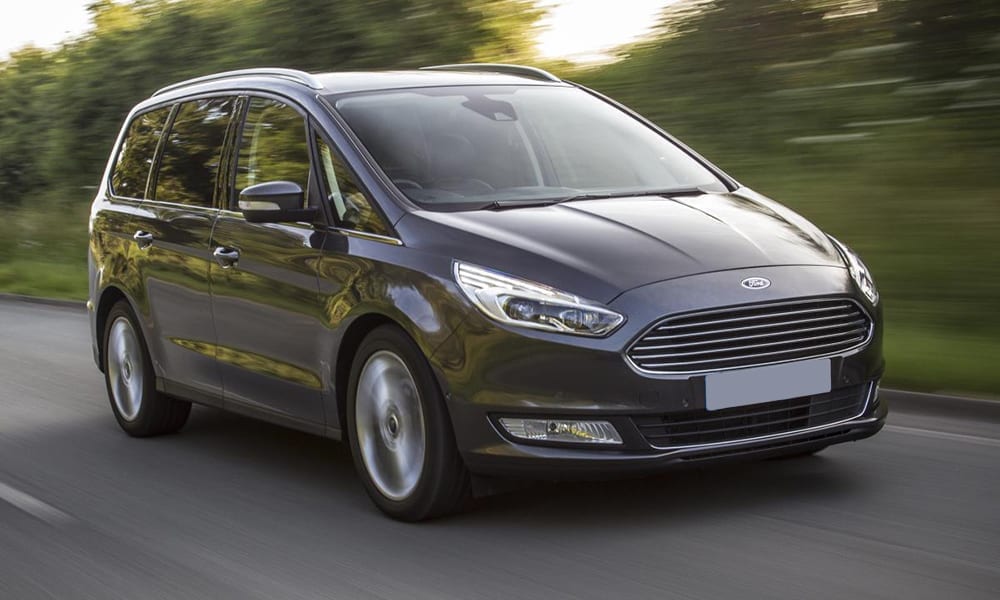 The Ford Galaxy is probably the most well-known MPV. It looks good, has low running cost and brilliant seating flexibility. The Galaxy is also far from a boring drive and even the base model has just about everything that a family would need, making it a great choice for your seven seater.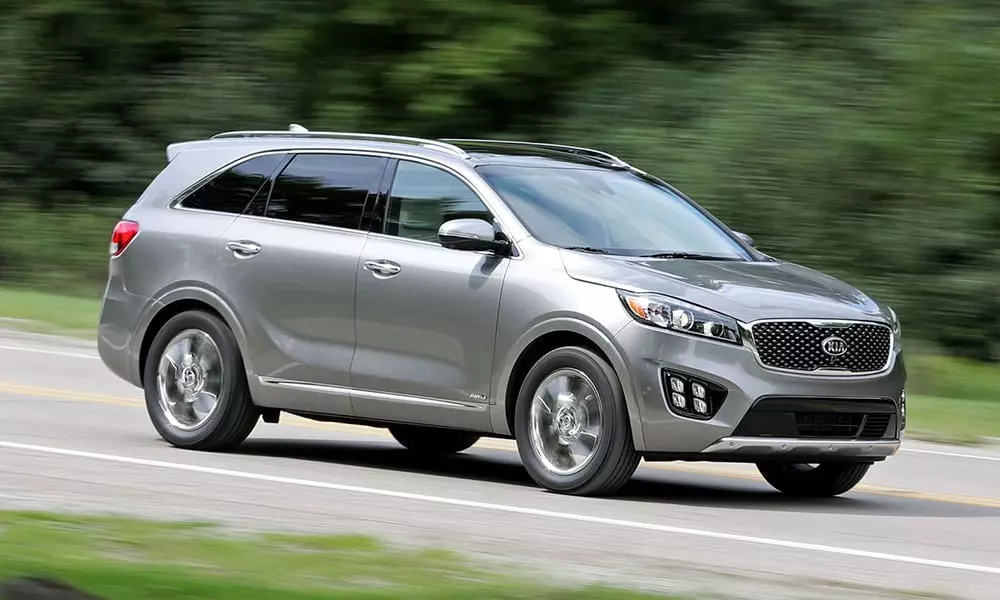 The Kia Sorento is the biggest and most premium Kia to date. In the seven seater market, it is one of the roomiest with the whole design being large and spacious. It's generally quite cheap and packs in plenty of technology for the price! It has a big and practical interior, generous standard equipment and good towing ability. Find out more about financing a Kia Sorento.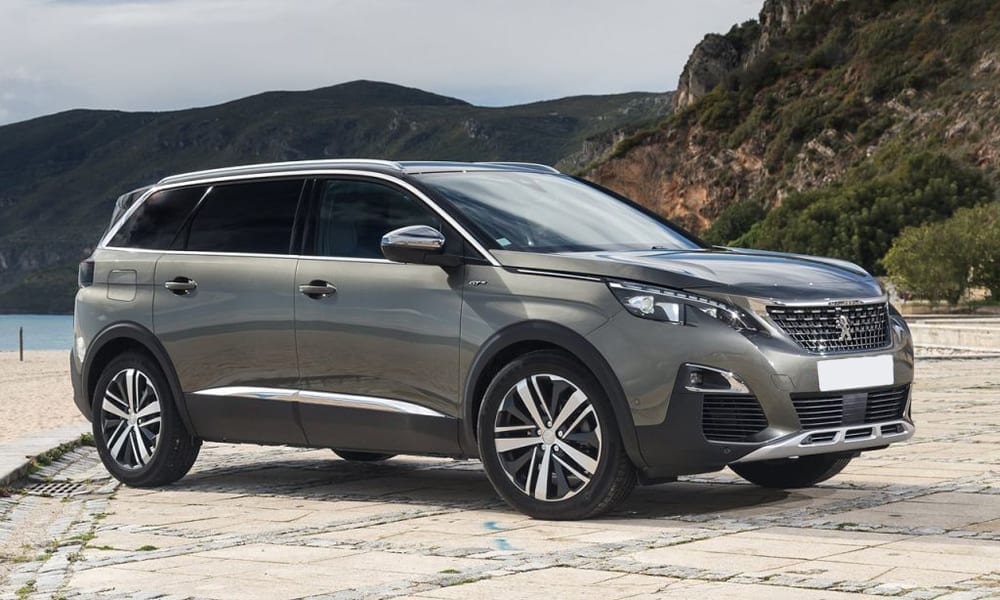 The Peugeot 5008 has revamped the usual style of a seven seater and turned it into a well-defined, almost futuristic family car. The driving experience is enjoyable and it is an all-round comfortable ride.  Some of its main selling points include bold looks, spacious interior, flexible seating, good range of engines and massive boot space!
Although many seven seaters are advertised as seven seats, most of them would fit seven full sized adults. However, the SEAT Alhambra is more than comfortable enough, with good space to transport the full family, no matter what their age! The interior is spacious and even comes with sliding rear doors for easy access.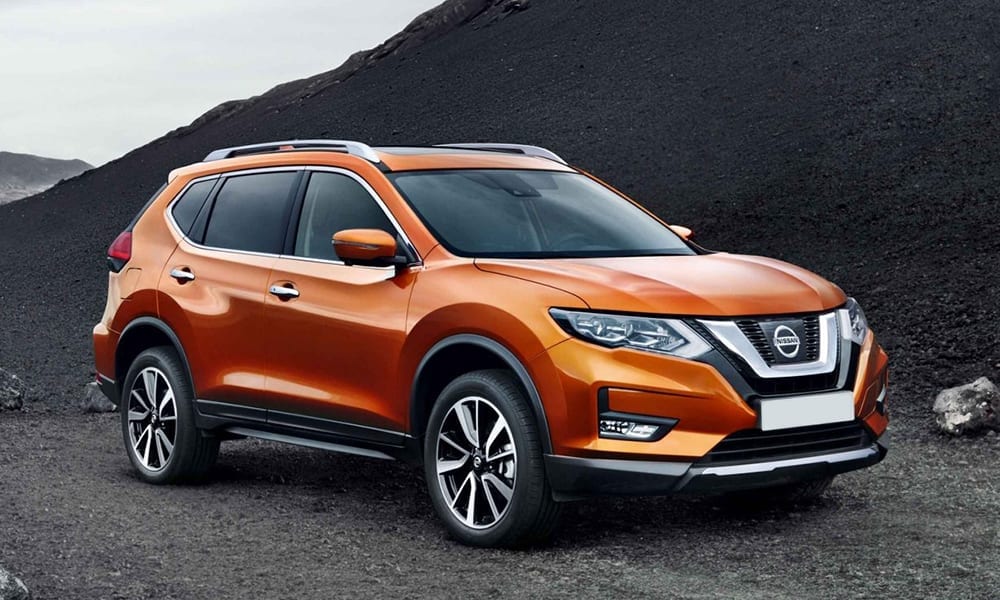 The Nissan X-Trail has performed really well since it first launched. One of the main selling points is its exterior looks, it looks just like your standard stylish SUV but with the room for seven seats inside! Overall, it's a good, solid SUV with lots of space for families. It comes with a good choice of diesel engines and generous equipment levels as standard.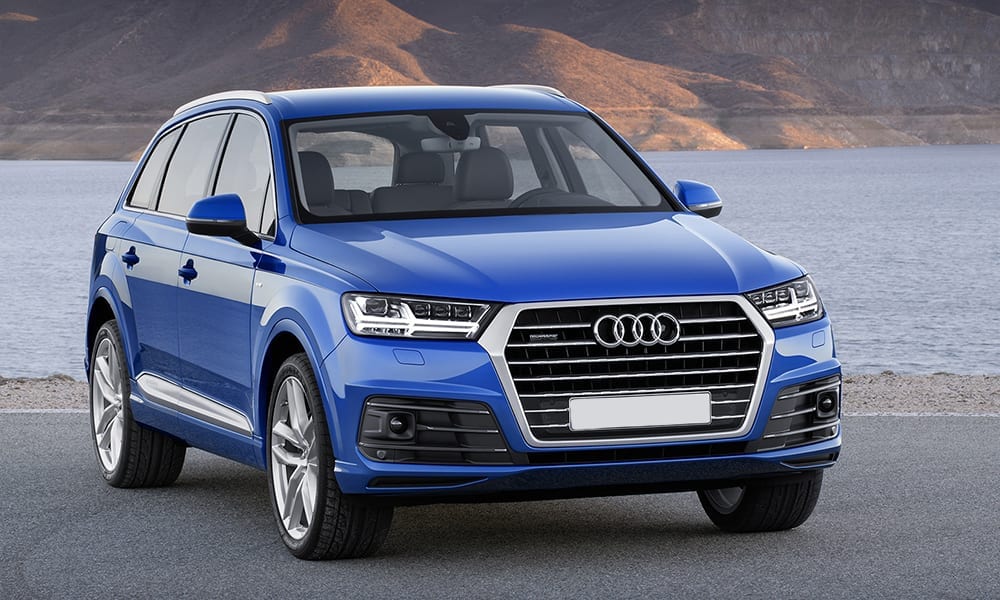 Audi is typically known for being stylish and more up market and that's exactly what the Q7 brings to the seven seater market. Overall, it's a plush seven seater car that's comfortable, good to drive and packed full of technology! It's a good mix of posh but practical, so perfect if you're looking to spend a little bit more on your seven seater.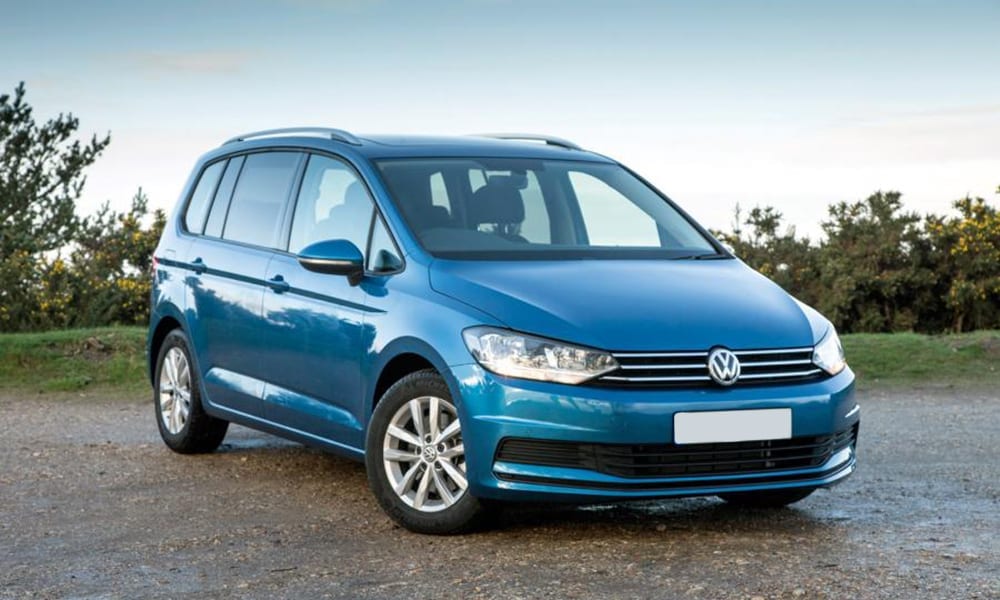 The Touran is one of our most heavily praised seven seaters in the market. It's a practical family car with seven seats, a huge array of storage areas and lots of space for the family. It has even been awarded the WhatCar? Car of the Year Award in the Best MPV category for 2018! It has a high roofline, lots of interior space and huge doors for access, making it one of the most practical seven seater cars for sale in the UK!
If you're considering any of the above 7 seater cars, why not check out how 
seven seater cars on finance
 works? Whether you're transporting the family, carrying luggage or just need the extra space, we have the seven seater that's perfect for you! With no
deposit options
available, free 3 months warranty and cars from any reputable dealer across the UK, what are you waiting for? Apply for seven seater car finance today!
Looking for a 7 seater car?
Discover your perfect seven seater car from Refused Car Finance today! Get your finance deal sorted with us today and use it on any seven seater from any reputable dealership across the UK!