Diesel cars are some of the most fuel-efficient vehicles you can buy and they're still loved by many drivers today. You may be wondering 'Should I buy a diesel car in 2023?' with the looming petrol and diesel ban 2030 and the effect they have on the environment. But for now, diesel cars are here to stay and before you can no longer buy a brand new diesel car in 2030, now could be a perfect time to take advantage whilst you still can. The emergence and popularity of electric and hybrid cars mean that there is more choice than ever for drivers but we still have a big space in our hearts for diesel vehicles. Let's take a look at the best diesel cars UK!
Which is the best diesel car to buy this year? 
Mercedes-Benz C Class
Vauxhall Astra
Skoda Octavia
Peugeot 208
Ford Focus
BMW 320
Renault Megane
Volkswagen Golf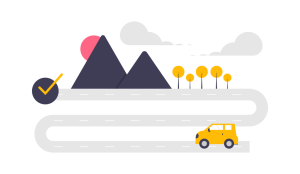 We start our list of the best diesel cars to buy with the Mercedes C-Class 220d. Not only is it truly one of the most sophisticated on our list but it's also one of the most fuel-efficient. The Mercedes C-Class 220d offers around 61.4mpg but has the potential to push it even further. On the road, it's really quiet to drive and is noticeably smoother than the previous model. Its really comfortable on the inside and has one of the sleekest interior designs we've seen.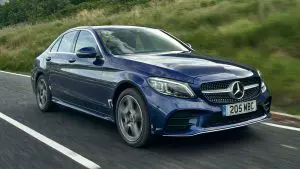 2. Vauxhall Astra 1.5 Turbo D (130)
The new version of the Vauxhall Astra is really impressive and will certainly turn heads on the roads. The Vauxhall Astra 1.5 Turbo D is one of the best small diesel cars to buy but don't let its stature put you off, there's plenty of interior space too. The Astra makes a great family car and C02 emissions are low for the more eco-conscious diesel drivers among us. High mileage and motorway drivers won't be disappointed with the 64.2mpg offering either.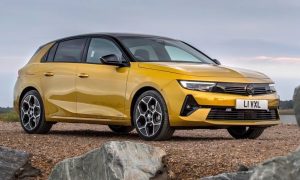 If you're a returning visitor to our blog, you may have noticed we've mentioned the Skoda Octavia a few times now. From the best cars for taxis to the most fuel-efficient car you can buy, the Skoda Octavia is just so versatile! The Skoda Octavia 2.0 TDI offers around 64.2mpg and is really enjoyable to drive. What we like most about the Octavice is the endless amount of interior space. The boot offers a massive 600 litres, even with the rear seats still in place and a ridiculous 1,555 litres with the seats dropped down.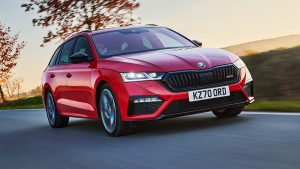 One of the smallest diesel cars you can buy is the Peugeot 208 and it truly is a small but mighty vehicle. Diesel cars don't have to be large and clunky to be powerful and the Pegueot 208 proves that with its impressive 74mph offering. The interior styling is sleek and stylish and there's plenty of room in the front. The back seats can be a bit restrictive if you're tall but overall there's enough room for 4 adults. If you're after something a little more eco-friendly though, check out the electric version of the Peugeot 208.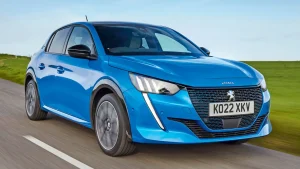 How to save fuel when driving
The Ford Focus is a brilliant example of the best diesel car to buy today. It has a long-standing history of being reliable, and comfortable and can handle anything that a long journey throws at it. It's a great estate car that is suitable for all the family and provides you with 61mpg. It comes with plenty of equipment as standard and is competitively priced. The latest version has seen well-needed improvements in the rear leg room, interior quality and on board technology!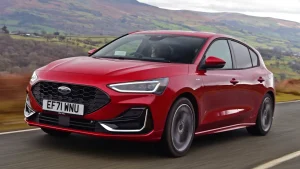 The BMW 320d is a great example of the best diesel car with an automatic transmission and is a strong competitor for the Mercedes C-Class above. The BMW 320d provides an impressive 61.4mpg and offers a great driving experience. There are a couple of diesel engines to choose from but both are smooth and efficient. The latest version comes with some really good technology features and equipment as standard and you'll never be short of interior space.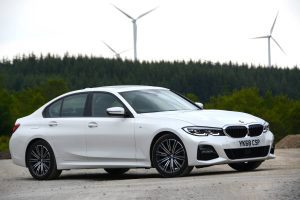 7. Renault Megane dCi 115
The Renault Megane dCi 115 is a great diesel car to buy second-hand and you can spread the cost further with Renault finance deals. It's one of the more affordable models we've chosen to include in our list and it's great if you're on a budget. The latest version of the Renault Megane offers 62.8mpg and it's perfect if you cover a lot of motorway driving. Whilst Renault doesn't have the best reputation for building the most reliable scars, it does have a full 5 stars in he Euro NCAP safety ratings.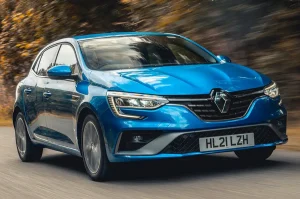 8. Volkswagen Golf 2.0 TDI
The Volkswagen Golf is one of the most versatile cars you can buy! It's constantly in the charts for the best-selling cars and can suit a whole range of different drivers! From new drivers looking for low insurance to cars for busy families, the Volkwagen Gofl can always fit in somewhere. And now it's no different for the best diesel cars too. The Volkswagen Golf 2.0 TDI is a reliable hatchback that provides around 67mpg, which is one of the highest on our list!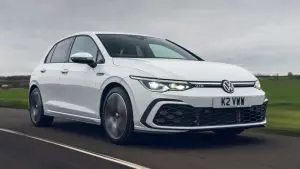 Finance a used diesel car today!
Secure an affordable finance deal from one of our trusted lenders today and you can get the second-hand diesel car you want from an FCA dealer in the UK!