Wondering what the best used cars under £5,000 are?
If you have a budget to stick to but don't want to compromise on the car, then you've come to the right place. We're counting down our top picks of the very best used cars under £5,000.
Whether you're looking for power under the bonnet, something cheap to run or simply want a car that looks good, we've got something just for you! It's quite remarkable how far £5k will get you when you consider the cost of a brand new car. But used doesn't mean bad by any means. In fact, you can get a quality car, that is fun to drive, cheap to run, and desirable in looks well within your budget.
£5,000 can get you a fantastic ride, find out our personal favourites below: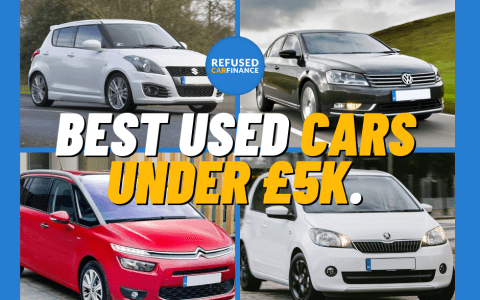 We have updated our best used cars under £5000 list in 2022 to ensure we are bringing you the most up-to-date list.
Last updated: 13th May, 2022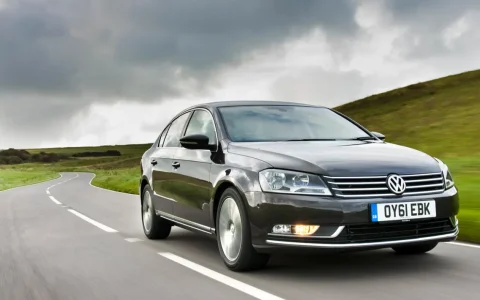 You can get a few fantastic Volkswagen's such as the Polo or Golf but for under £5,000 but the Passat would be our top pick.
1. Volkswagen Passat
First up on our list of best used cars under £5000 is the Volkswagen Passat. If you're after one of the best estate cars, then you may already be looking for a Passat. The Volkswagen Passat is a great car for many families or the daily commute. It can be the perfect road trip companion too – thanks to its massive boot space and long-distance comfort for everyone involved. Originally the Passat was built with the company car driver in mind due to the quiet ride and low running costs! In 2022, you may be looking for something around 10 years old when it comes to getting a VW Passat but we promise you won't be let down!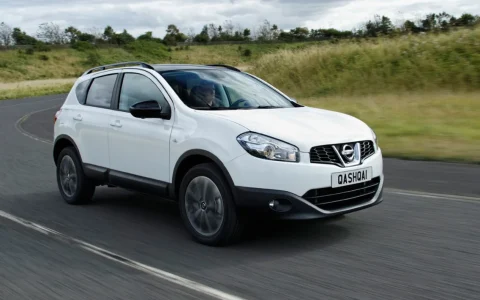 One of the UK's most popular SUVs, you won't have any trouble grabbing yourself a quality Nissan Qashqai for under 5K.
​
2. Nissan Qashqai
Second up on our best used cars under £5000 list is one of Britain's most popular SUVs, the Nissan Qashqai. This fantastic car is super affordable with many coming in at £5,000 and under. It was also the 7th best selling car of the year last year and it's easy to see why! Qashqai drivers love the high positioning, spacious interior and low running costs. Like the Passat, you'll probably be looking at a 2012 version of the Nissan Qashqai for around £5k but many models come with a lot of good technology as standard such as cruise control wth speed limiter, heated door mirrors and ultrasonic alarm.
​
You could be behind the wheel of a perfect city car for just £5,000!
​
3. Skoda Citigo
The Skoda Citigo is a great little runaround and one of our best used cars under £5000. It's perfect for first-time drivers or students looking to finance a car! Fuel economy is excellent and it can make it great for city driving too. If you're a fan of the SEAT Mii or Volkswagen UP!, you'll be pleased to know the Citigo shares the same body but with a lower price tag. It shares many of its parts with the UP! which means you can benefit from a solid car with a tidy interior. The Citigo can be a little on the low side when it comes to additional features but if it's your first car, you probably won't mind as much! The space inside a Citigo is surprising and also comes with a 250litre boot which is BIG for a car of this size. Opting for a smaller car also means that you can get a new one than the ones listed above and could be looking at a 2016 Skoda Citigo for £5k.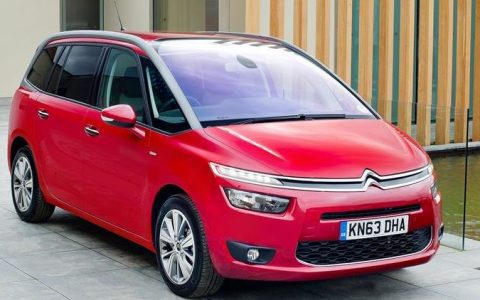 The spacious Citroen C4 Grand Picasso makes it onto our list of best used cars under £5,000 because of its practical cabin and sleek looks compared to many of its seven-seater rivals.
​
4. Citroen C4 Grand Picasso
For many large families, getting a quality 7-seater car for under £5k is a dream! There are a couple of affordable 7-seater used cars on the market but we think the Citroen C4 Grand Picasso is the best! If you have 6 passengers and or heavy luggage, we recommend opting for the 2.0-litre diesel to make your journies easier. In a recent reliability test by WhatCar?, the Grand C4 Picasso scored a respectable 95.2% so you don't have to worry about breaking down during your family holidays! For this type of budget, you would probably be looking at getting a 2013 Citroen C4 Grand Picasso. 
​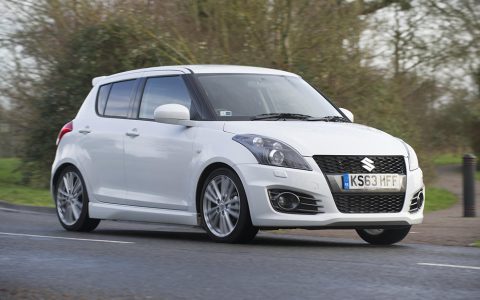 Stand out from the crowd with the retro charm of the Suzuki Swift Sport vall for under 5K!
​
5. Suzuki Swift Sport
If you're after a hatchback with a little more oomph, we think the Suzuki Swift is one of the best cars you can get for under £5k! We think the swift really is an all-rounder, it's reliable, fun to drive and won't break the bank! It can be perfect for first-time drivers or small families too. If you're after the best fuel economy, we recommend the diesel version which can give you around 65mpg. The Sport version is around 2.8 inches longer than the normal swift and offers a sportier style with numbers and spoilers and a twin exhaust pipe. We would recommend a 2013 Suzuki Swift Sport to really make the most of your £5k car finance budget. 
Browse popular used Suzuki's finance.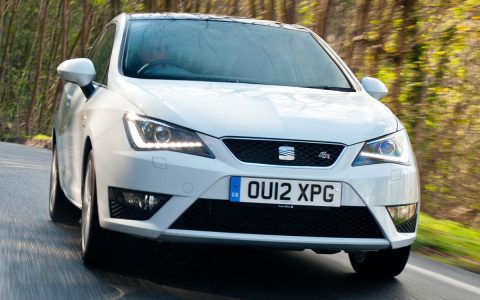 The Vauxhall Insignia makes it onto all of our lists and so there is simply no question that it features in our best used cars under £5,000 list also.
6. SEAT Ibiza
The SEAT Ibiza is a great car for under £5k. It's sporty and refined and can suit a range of drivers. The lower end of the engine spectrum can suit city drivers or the 1.6-litre diesel boasts an impressive 60+mpg! Fuel and insurance costs are generally low and it can make an ideal first car! For a budget of £5k, we would recommend the 2012 version when the 'revised' version was released and comes with some impressive features as standard!
Find out more about used SEAT finance.
There we have it, our 6 best used cars under £5,000 or less!
We hope you found something that ticks the boxes. If you have a top pick that didn't make our list just let us know.
Can you get car finance on a £5,000 car?
We can certainly help you get financed for a car that is valued at £5,000. When you choose to get your used car finance sorted through Refused Car Finance we match you up with a lender that suits you. We can sometimes get you car finance with a bigger max limit than what you require which is absolutely fine as you don't need to go to the full limit. Even if you are looking for car finance with a bad credit score we can help you.
Where can I buy a £5,000 car from?
Private Sales
Autotrader, Facebook Marketplace and Gumtree are fantastic places to start when looking for the best used cars under £5,000.
Finance and Dealerships
When we finance you it means you can buy a car from any reputable car dealership in the whole of the UK. We can even help your source the car you want within your budget if you're struggling to find the make and model you're after.