When it comes to getting a car, there are many factors to consider. For many, it's reliability and safety that is the most important. Others want an eco-friendly car or a luxury brand. But it's safe to say value for money is one of the most important. 
As the cost of living pinches us all, getting a car can seem more stressful than ever. One in five car buyers admits they will delay their next car purchase due to the rising cost of living. However, buying a car is not something everyone can put on hold. Therefore, let's look at the best cars you can buy that get you the most for your money.
Value does not have to equal cheap.
Let's start with a sort of disclaimer if you will. Value does not have to equal cheap. It also does not rule out cars with a smaller price tag either. If you are looking for budget-friendly vehicles, our list of cars on finance for less than £250 is the perfect starting point. The list below includes good-value cars for all budget types, but our focus is to ensure these cars retain value for money in years to come.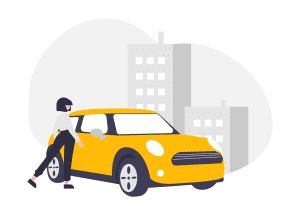 What impacts the value of a car?
Depreciation
Depreciation is a big issue for cars as they drop value significantly over their lifetime. If you have taken out a Hire Purchase car finance agreement, then being aware of the extent of depreciation is vital to understanding the value of your car when you take ownership. Some of the most common reasons a vehicle devalues are:
Age

Mileage

Condition

Brand

Colour

Modifications
Luxury Branding
Like anything luxury, you can often pay more for the premium badge. It's the same within the automotive industry. If a prestige badge isn't essential, then forgoing an in-trend brand could save you thousands. 
New Laws and regulations
As new laws come into effect, it impacts the value of an existing car. With many of our major cities implementing low emission zones, the desire to find the best low emission cars has skyrocketed, especially those that are Euro 6 compliant. Diesel's have been the hardest hit, often making headlines for their negative impact on the environment. It's not that you shouldn't buy a vehicle like this, but it's good to be aware of the possible long-term effect. 
Bankruptcy
Although rare, some car manufacturers do go bankrupt. By doing so, the value of existing car models under that brand plummet. Potential car buyers worry that the lack of second-hand parts increases the cost of maintenance. Not to mention, a brand no longer existing harms its desirability. It doesn't have to be quite as extreme as bankruptcy either, a brand pulling out of specific markets has a similar impact. 
Which car is the best value for money?
With all that said, which cars are the best value for money?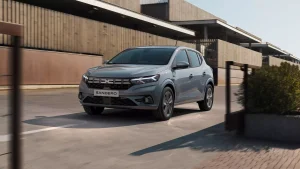 New Dacia Sandero
Winner of AutoTrader's Best Value Brand, Dacia is a fantastic choice when looking for value for money. Committed to manufacturing the most affordable cars, it's no surprise that Dacia makes our list. But you might be wondering, does 'affordable' mean value? 
The award-winning Sandero proves it can. What Car? Car of the Year Awards 2022 named it the best for value in the small car category and best car for less than £10,000 category. It's possible to buy a brand-new Dacia for the same as many second-hand vehicles. With Dacia finance deals available, a Sandero is an affordable choice for most people, new and used.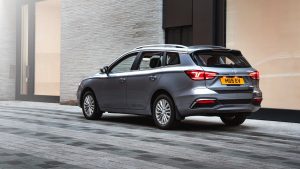 All Electric MG5
If you're looking to go electric, it's hard to find a better-value car than the MG5. With a low starting price, it is practically praised for its use as a company car and even won 'Best Value Car' at the Business Car Awards 2021. The MG5 has low running costs and now comes in a new Long Range model, making it a super practical choice.
This 100% electric estate long-range (250 miles) car starts at £30,995 for a brand new model, making it cheaper than most of its competitors and very good value for an EV. You can buy a new or used MG on finance, breaking the cost into affordable monthly instalments. Find out more about owning an electric car and how it can benefit you. 
Luxury Alternative, the Hyundai Santa Fe
The luxury appeal of premium makes such as Jaguar and Range Rover are hard to overlook. If you can resist the pull long enough to take a look at the Hyundai Sante Fe, you will thank us. Winner of the What Car? Best Large SUV category, this Hyundai is widely praised for its value for money. 
This Hyundai sports many luxury extras you would expect to find in a more prestige brand. You can opt for the Luxury Pack, the first Hyundai to have this option, but even without, you benefit from soft-touch materials and premium leather accents. With a starting price of £41,170 for the new model and just £20,000 for the used version, the second-hand models look very attractive. There are some unmissable Hyundai finance deals out there too.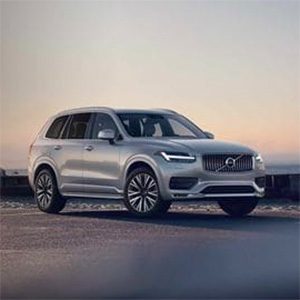 Used Volvo XC90
If you have a bigger budget but still want value for money, consider the XC90 by Volvo. We named it our best SUV. It's reliable with an impeccable safety rating and surprisingly has a much more affordable price tag than many of its rivals. With all the practical functionality inside luxurious styling, you really do get bang for your buck here. 
Avoid buying one new with an RRP of £59,730 and an expected five-year depreciation of 43%, it isn't nearly as good value. Go used and own one for less than £25,000 and grab yourself a bargain.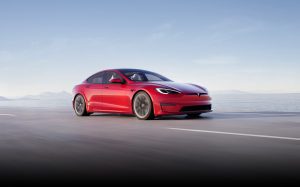 Futuristic Tesla Model S
Is a Tesla Model S good value for money? You may be surprised to learn that the Model S is excellent value for money. When entering the market over a decade ago, many were quick to dismiss its lasting power due to the choice of a Li-Ion battery. After three years, people expected the battery to be close to dead. Instead, this car retains over 63% of its value, far more than most other vehicles and shows no such battery issues.
Due to the slow depreciation and the infamous branding, Tesla's are among the most affordable luxury electric vehicles. This futuristic vehicle is available with tesla finance making the purchase more affordable again. 
Image Credits:
https://www.dacia.co.uk/
https://www.mg.co.uk/
https://www.hyundai.co.uk/
https://www.volvocars.com/
https://www.tesla.com/