Owning and running a car can be incredibly expensive! Once you factor in running costs, breakdown cover, road tax, car insurance, parking charges, repair costs, annual maintenance and other factors, the cost of running a car can quickly add up and can make it hard to budget for a car. We've put together a list of the best ways you can save yourself a little bit of cash here and there whilst owning a car that can add up to big savings over the year!
1. Drive like you're a learner.
It's so easy to become a lazy driver and slip into bad driving habits and the way you drive can affect the cost of running a car! However, those bad habits can be costing you fuel and potentially be breaking the law! The most common bad habits include speeding, harsh or last-minute braking and failing to indicate which can result in accidents and cost you money. Driving as if you were learning and sitting with your instructor or even an examiner can help you be more conscious of the way you are driving, save you money and pose less of a risk on the road to yourself and others.
2. Shop around for car insurance.
There are plenty of price comparison websites that you can use to find the cheapest car insurance on the market. These help you get the best deal possible but also make sure you get the level of cover you want. Some companies don't use price comparison sites though so it's best to check them all. You also may get a better deal with your current provider if you make them aware of other cheaper quotes you have been offered elsewhere. There are certain cars that are more expensive to insure so if you're worried about high insurance costs, why not look for a cheaper car to insure? 
There are so many ways in which you may be wasting fuel and bumping up the cost of running a car!
Our top fuel-saving tips include:
Reduce your speed. According to the AA, by dropping your speed from 70mph to 60mph can save you up to 10% in fuel costs.
Stay aerodynamic. Reduce the amount of drag and wind resistance in your car by closing windows at higher speeds and removing roof racks when you don't need them. Removing your roof rack can save up to 20% more fuel.
Look after your car. By keeping up with your car's servicing and maintenance needs, you can reduce the risk of a breakdown, save on fuel and maintain engine efficiency.
Don't over-rev your car. You should work up your gears as quickly as possible and use higher gears such as 5th or 6th sooner rather than later. Overrevving your before changing gears can waste fuel.
Anticipate speed bumps. When speed bumps are approaching you should keep a steady speed of about 15-20mph throughout instead of accelerating, braking and repeating as this uses extra fuel.
Find out how to save more fuel when driving. 
Don't take your car to the garage each time you think something is wrong with your car. You may be charged for something you could have done yourself at home for pennies! Help to cust the cost of running a car by learning how to do some easy car maintenance at home. The most common fixes you can perform on your car at home include changing air filters, windscreen wipers, spark plugs, bulbs, oil and oil filters, batteries and tyres. There are plenty of videos online to help you do these at home yourself. However, if you don't feel confident enough to carry out any of these fixes at home, always seek help from a professional at your local garage.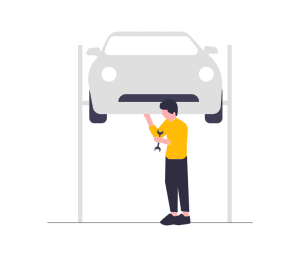 5. Get rid of dead weight.
On average, every extra 50kg will increase your fuel consumption by 2%. Empty out your car, roof rack and boot of anything that you don't need. You should have a well-equipped emergency roadside kit and that's all you really need! You should also consider removing your roof bars if you don't need them as this can increase drag.
6. Get cash back on fuel.
Feel like you're spending too much when you visit the petrol station? If your daily journey covers quite a few miles, you can quickly see your fuel draining and a trip to the petrol station is needed. Cashback sites are becoming increasingly popular and there are a few cashback cards that you can use at your nearest petrol station to get rewards! You could also save money running a car by taking advantage of supermarket initiatives such as points or vouchers when you fill up. 
7. Invest in fuel-efficient tyres.
Fuel-efficient tyres have been specially designed to help you save fuel. Energy-saving tyres require less energy as they have a low rolling resistance compared to standard tyres. This helps them to propel in the direction of travel and the easier it is for tyres to roll. Increased roll causes heat which makes the tyres wear more quickly. Fuel-efficient tyres look just like normal tyres but they will usually have a label that states it's fuel efficiency grade. You can buy fuel-efficient tyres from your local garage or car dealership.
8. Drive gently when it's cold out.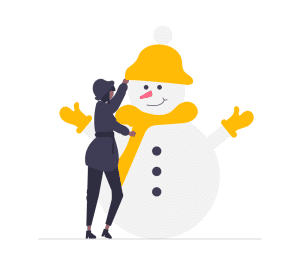 In the winter months, your car is the least efficient as it has to work harder. When it is cold out, it's recommended that you drive slowly and gently when starting the car. The engine has to work harder to warm up so you can waste fuel and wear the engine more quickly. It's also tempting to blast your heating when you first get in too, but the engine hasn't warmed up yet, so you'll more than likely be blowing cold air into your cabin. Let the engine warm for a few minutes before turning the heating on and turn it off when you're warm enough. 
9. Check your tyre pressure
Under-inflated tyres can use 6% more fuel! You can easily check your tyre pressure with a tyre pressure gauge, which can be bought for relatively cheap. To check your tyre pressure, simply remove the dust cap and pop the gauge into the valve, you should hear a little hiss of air and the number on the gauge shows your tyre pressure. You can find your recommended tyre pressure within your driver's manual or handbook. You can inflate your tyres at most supermarkets or petrol stations across the UK for a very small fee too.
10. Choose your fuel type wisely. 
11. Spread the cost with finance.
Car finance allows you to spread the cost of your next car into affordable monthly payments. You can use your affordability for car finance to shop for cars within your budget and instead of forking out a lump sum to buy a car, a lender can help you spread the cost. The beauty of car finance is that you can set a budget and loan term to suit your finances and pay for your next car over a set period of time. If you're looking to get a used car on finance, why not make a free online application with us today and see how we could help!