The DVLA update their driving laws each year so it can be hard to keep on top of new driving laws across the UK and in your local area. If you're not sure about the new driving laws 2022 – we've got you! Our blog below explores the latest driving was that you need to know and prevent you from getting a fine or fixed penalty notice!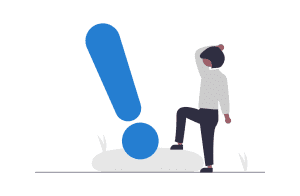 New driving laws 2022 UK
(Last updated: August 2022)
1. Stricter mobile phone laws
It's long been an offence to use a mobile phone behind the wheel but new mobile phone laws are now even stricter. Originally, you were banned from using your mobile phone whilst driving to make a call or send a text. Now it's still illegal but you also can't use your phone to scroll through playlists, take photos or videos or play games. In short, it's now an office to touch your phone whilst driving. You can only use your mobile whilst driving if it is secured in a holder and used as a Sat-Nav. If you fail to comply, you will face a £200 fixed penalty notice AND 6 points on your license. 
2. Mandatory Speed Limiters
As of July 2022, all new cars will not be fitted with a speed limiter or an 'Intelligent Speed Assistance' feature. Speed limiters have the ability to slow the car or warn the driver of the speed limit based on GPS data of what the current speed limit is. This EU initiative has been introduced to improve road safety and it is expected that the UK will retain this law even though we are no longer part of the EU.
3. New homes to include EV charging points
For many people, the lack of EV charging points has been a barrier to adopting an EV. With the looming petrol and diesel ban in 2030, now could be a perfect time for you to finance an electric or hybrid car. The government has also backed the initiative by making an EV charger mandatory in all new build homes in 2022. From June 2022, all new build homes, new supermarkets and new office buildings will need to have EV chargers installed by law.
4. Highway code road changes
One of the biggest changes for road users in 2022 is the newest Highway Code changes.
Children, older adults and disabled people are at the top of the road hierarchy list, followed by other pedestrians, cyclists, horse riders and motorcyclists. That means pedestrians now have precedence at zebra crossings, on parallel crossings and at light-controlled crossings when they have a green signal.
Cars indicating to turn left or right must also now give way to cyclists coming from behind and going straight on.
Drivers should leave at least 1.5 metres when overtaking cyclists at speeds of up to 30mph – and give them even more space when overtaking at higher speeds.
Cyclists will be advised to ride in the middle of the road when approaching junctions and on quiet roads – currently, those on bikes typically ride on the left-hand side.
Those who fail to follow it face a £200 fine and six points on their licence.
5. More cities added to ULEZ
London had previously introduced ULEZ (Ultra Low Emission Zones) to help improve air quality and reduce CO2 emissions. In 2021, the North and South Circular ring roads were also added to the area. Both Birmingham and Bath had also adopted their own clean air zones. In 2022, Manchester and Bradford will also join the scheme. If you're unsure of where you can drive for free, you can use the ULEZ checker to find out. 
6. Electric car grant cut
As of April 2022, Benefit in Kind rates will rise by 1%. This now means that EVs, and any other vehicle that produces under 50g of CO2 per km, will now pay 2% charges.