When you're a private hire driver, finding the best cars for taxis is key to good business. Some cars won't cut it when it comes to taxi driver cars as they aren't fit for purpose. Taxi drivers tend to cover a lot of miles so cars with good MPG are really important as you don't want to be paying more than you need to when refuelling your car. Comfort for both drivers and passengers is also key and a large boot space is essential for those airport runs. So, with this in mind what is the best car for private hire taxis UK?
Best car for taxi UK:
Hyundai Ioniq Electric
Skoda Octavia
Mercedes E-Class
Ford Mondeo
Volkswagen Passat
Audi A8
Ford Galaxy
Toyota Prius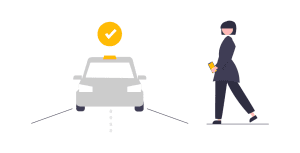 1. Hyundai Ioniq 
The Hyundai Ioniq is a family-friendly electric car that also makes a great car for taxi drivers! The top-spec version of the Ioniq offers a massive 300-mile range which is impressive for an EV. There are many benefits to getting an electric car and for people who drive for a living, you may want something that is better for the environment. We think the Hyundai Ioniq could be the best electric car for taxi drivers thanks to its good handling, good looks and crisp handling.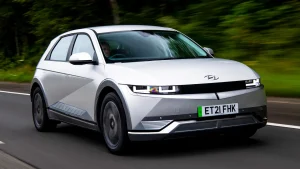 2. Skoda Octavia 
For many taxi drivers, the Skoda Octavia is their bread and butter. It's a popular car for taxis due to its huge boot space, low boot lip and comfort throughout. The Octavia also features on our list of the best vehicles for wheelchair users which helps make it really versatile as a taxi driver car. Not only does the Soda Octavia offer the space but it can also provide low running costs and good MPG. If you're after something a little more eco-friendly, the Skoda Octavia Hybrid is one of the best hybrid cars for taxi drivers too.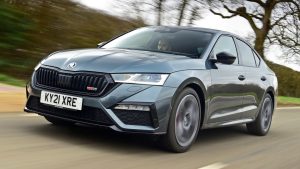 3. Mercedes-Benz E-Class
If you're looking for the perfect taxi for your self-employed business, the Mercedes Benz E-Class could be the right car for you. The E-Class is actually one of the best-selling cars across the world when it comes to private hire vehicles. We like the E-Class as it's a little more upmarket than some of the other cars on our list but still offers all the features that taxi drivers love.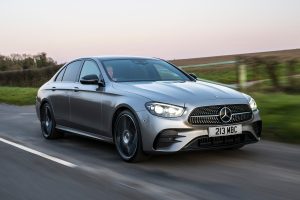 4. Ford Mondeo
Even though the Ford Mondeo has been around for a long time now, it's still a classic when it comes to the best cars for taxi drivers. The Ford Mondeo can still hold its own and if you're looking to spread the cost with Ford finance deals, you could get a great deal with low monthly payments. The Mondeo has plenty of passenger space, a refined cabin and also a composed and comfortable ride.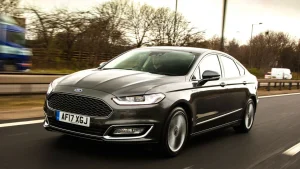 Looking for taxi finance?
If you're a taxi driver looking to finance one of the cars on our list, we can help! Get a free quote today with no effect on your credit score and find the taxi that's right for you from any FCA-approved dealer. 
5. Volkswagen Passat
The Volkswagen Passat is one of the best estate cars you can buy today and it really packs a punch. The Passat has been a fan favourite amongst taxi drivers for many years and the latest version of this car has proven very popular. The latest version brings a Passat GTE Estate which is an exciting new hybrid model for the most eco-conscious amongst us.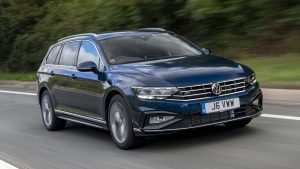 6. Audi A8
The Audi A8 can be well suited to private hire taxis and is perfect for upmarket chauffering or airport runs. It's relatively frugal, looks great and is comfortable to drive. The Audi A8 is a reliable car too which should help with breakdown and running costs. Whilst you'll probably not see many A8's doing to 2 am kebab shop run, there are plenty of used Audi deals for the more luxury clientele to take advantage of.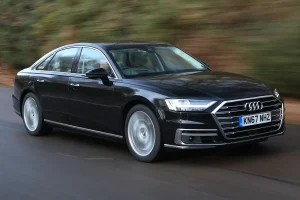 7. Ford Galaxy
The Ford Galaxy is one the largest cars on our list and is a great choice for a 7 seater taxi on finance. The Ford Galaxy may not be the best-looking thing we've ever seen but it certainly is practical and with low running costs and it doesn't cost much to buy, it can be a great low-budget option. The Galaxy can be perfect for school runs and multi-passenger transport or airport runs.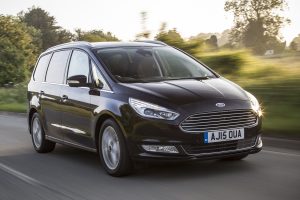 8. Toyota Prius
It may be no surprise the Toyota Prius features a list of the best cars for taxis UK. The Toyota Prius is a popular model that you can get a great used car finance deal on. The Prius has long been known for its reliability and has a hybrid option that will keep congestion charges happy. It can be the perfect uber car for city driving and benefit from a low purchase price.