Are you looking for guaranteed car finance? Whether it's because you've been declined elsewhere or you are worried a bad credit history may get in the way, you're certainly not alone in searching for a guaranteed car loan. We love to help people get that car finance package in place, and have helped many customers get approved that have been declined elsewhere.
Can I get guaranteed car finance? 
Guaranteed car finance does not actually exist and you should be very wary of any company that claims to guarantee it. This is mainly down to responsible lending regulations and lender criteria. It would be unethical and irresponsible to secure used car finance for every customer that applies, as this may cause a customer who can't afford finance to get into serious financial trouble. 
What does the law say about guaranteed car finance?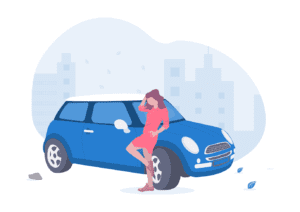 There are numerous laws and regulations that outlaw misleading and false advertising. Under the Unfair Commercial Practices Directive and Trade Descriptions Act, it outlines that traders must not engage in misleading or aggressive practices which would be likely to cause "the average consumer to take a transactional decision he would not have taken otherwise".
 🛑 It is not possible to guarantee everyone car finance! 🛑
Is guaranteed car finance a myth or scam?
It's fairly common online to see companies advertising that they can secure guaranteed car finance. The reality is that no company can guarantee car finance for any individual.  
What are my chances of getting car finance?
You're likely here as you are worried about your chances of getting approved for car finance. We have a panel of specialist lenders to ensure we can offer the majority of our customers some form of finance. Typically, people come to us because they have been declined elsewhere, or are worried that their bad credit score will prevent them from getting accepted. If this sounds like you then there is a light at the end of the tunnel!
Find out more – Does being declined car finance affect credit score?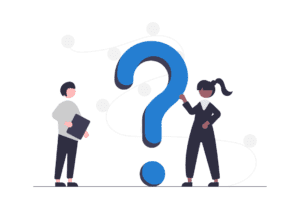 At Refused Car Finance, we specialise in bad credit car finance and have chosen a select panel of lenders who can offer the most suitable packages for you. We are super proud of our high approval rate and enjoy nothing more than helping customers get the most suitable finance for them.
Criteria for getting car finance:
We don't offer guaranteed car finance but if you meet the following criteria this is a very high chance we'll be able to offer you some form of car finance.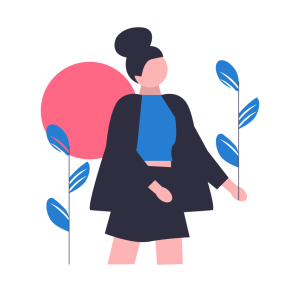 In order to get car finance, you must be at least 18 years old.
Unfortunately, if you are only 17 you will need to wait a little bit longer. This is a great chance to spend the next 12 months or so working on your credit file and improving your chances of getting accepted when the time comes.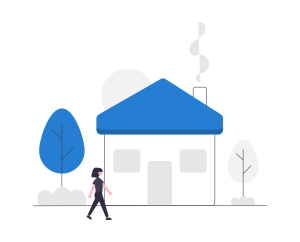 2. Have lived in the UK for 3+ years.
You must have had 3 years' worth of address history in the UK.
Unfortunately, if you have moved back to the UK from living abroad you'll need to wait for 3 years before you can apply for finance.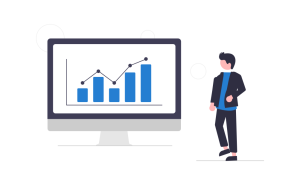 3. Can prove your affordability. 
Possibly the biggest factor when it comes to getting car finance is the ability to prove you can afford the repayments. Ensure you're income (wage, benefits, or otherwise), goes into your bank for at least 3 months prior to applying to ensure you are eligible. 
Top tip: typically you will need an income of over £1,000 per month for the best chance of getting approved.
You came here looking for guaranteed car finance and that isn't something anyone can provide you. However, we can guarantee we will work tooth and nail to get you sorted. We are a car finance broker and a lender, which means we have access to 70 lending products in the UK. That means we have access to car finance packages that meet all sorts of criteria including poor credit rates, no deposits and benefit-only incomes. And the best part? It doesn't cost you a penny.
As a broker, we charge you nothing! What's the catch? Honestly, there isn't one. Instead, a lender pays us a commission for introducing you to them, this commission has no impact on the rate you are charged and can be provided to you should you like to know. This gives us the ability to search the market for the most suitable package for you. We will never tell you what option to go for, instead, you tell us what is important to you and we will put you in front of the lenders who meet your criteria, and you meet theirs. 
Our customers rate us "excellent".

⭐️⭐️⭐️⭐️⭐️
We might not be able to guarantee you can finance, but we have helped many people in situations just like you get their finance sorted and into their next car, with no deposit and affordable monthly payments.
"Genuinely surprised that they could place me in the car I wanted within 24 hours.
My credit application had been turned down by mainstream lenders and within 24 hours these guys had the money transferred and I was picking up my car."
We guarantee a no-obligation quote that doesn't harm your credit score.
In our recent credit score survey, we found that 80% of people believe that applying for car finance has a negative impact on their credit score. At Refused Car Finance we perform a soft search when you apply, this doesn't leave a mark and has no impact on your credit file whatsoever.
Most of our lenders also use a soft search credit check functionality and it would only be when you have been approved, found a car, and the car loan is paid out does a hard credit check gets performed. But bear in mind, this is when you have successfully got the loan.