When it comes to getting a car on finance, you may be wondering what your chances of approval are. For many people, having a bad credit score could be the number one reason why you can be refused car finance. If you're worried about bad credit, you may be looking for car finance with no credit check and even though credit score is important, it doesn't have to be the deciding factor. Many lenders have their own criteria that need to be met before they can offer you finance; some may do this on the basis of affordability or have a required minimum credit score that you need to have before you can get a car loan. Our latest blog below has been designed to explore the lowest credit score required for car finance and how to increase your chances of approval.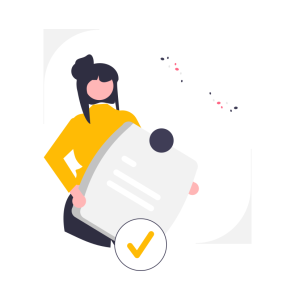 Does your credit score affect car finance approval?
Your credit score can affect your car finance deal in a number of ways. A low credit score due to credit mismanagement can make you more of a risk to lend to. Potential car finance lenders may be worried that you won't pay your car finance deal back on time and in full which can reduce your chances of getting approved. If you do get accepted for car finance with bad credit, you then also face higher interest rates. Your car finance interest rate is calculated by a number of factors. A higher interest reflects the increased risk of borrowing and can mean you end up paying more overall. 
The beauty of using a car finance broker like us is that we have access to some of the most trusted lenders in the UK. You only need to apply with us once and then we get straight work finding you the best car finance deal from a panel of lenders! We don't judge you on your previous credit history but instead focus more on the simple fact of whether you can afford to pay back your car finance or not.
What is the lowest credit score for car financing?
Many of our customers who have bad credit often ask us, 'What's the lowest credit score for car finance?'. If you've already checked your credit score, you'll know what your score is and if it's classed as 'poor, 'fair' 'good', 'very good' or 'excellent'. In the UK, there are three main credit referencing agencies which tend to be the most popular. Each credit agency has its own credit scoring criteria for car finance and benchmarks. This means what may be seen as 'good' to one could be 'poor' to another. Unfortunately, there's no magic number to get approved for car finance and each individual lender will have the final say on if they want to offer you finance or not. Let's take a look at how each credit referencing agency compares.
How is your credit score calculated?
Each credit referencing agency has a different way of calculating your score and determining where you fall on the credit scale. However, in general, the most popular ways of calculating your credit score can include:
1. Credit history. Your credit score is all about future predictions and based on your credit history and how you've handled finance in the past, lenders can get a clearer idea of what type of borrower you will be. Equally, if you've never had finance before, you may find yourself with a low credit score.
2. Personal information. Your credit file can be used by lenders to verify who you say you are. The information you put on your car finance application should match the data listed on your credit file. Your credit file contains personal information such as your full name, living address, age and more. It's really important that the information on your report is accurate and up to date as it can affect the approval process.
3. Number of applications for finance. Your credit report will show any applications you've made for any sort of loan, finance, or credit and also if you were accepted or declined. Making multiple applications in a short space of time can negatively impact your credit score and indicate to lenders that you are desperate for finance.
4. Current credit commitments. Your credit report will show any active finance or credit accounts you have and the balances on each. Your credit score can be calculated by how many credit accounts you have, how much you owe and how recent they are. Having low levels of debt, higher credit limits and old accounts can help to improve your score.
What credit score do you need to get approved with Refused Car Finance?
When you apply for car finance with us, there's no minimum credit score you need to get a car on finance. Instead, we help match you with the most suitable car finance lender. We don't care about the mistakes you've made in the past and instead focus on your affordability. Even if you have been declined car finance in the past, we can help you! As long as you can prove you can afford to pay back your finance deal, we can help you secure the car finance approval you want. We pride ourselves on our ability to make bad credit car finance as accessible as possible and have built lasting relationships with reputable lenders to help fight for your approval.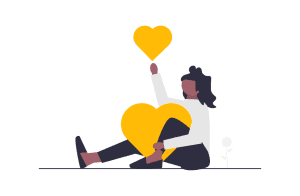 Ways to increase your credit score and your ability to get a car on finance:
Having a better credit score can help to improve your financial life in many ways. A better credit score can see you get easier acceptance, higher credit limits, lower interest rates and more affordable finance deals. If you're looking to improve your credit score, you could consider the following way to increase your chances of being approved for car finance before you start applying. 
Work on your credit score. There are a number of ways in which you can start to increase your credit score. You should make sure you meet all of your current financial commitments on time and in full, reduce any existing debt you currently have, keep your credit utilisation low, avoid taking out more credit and register on the UK electoral roll. 
Save up for a car finance deposit. Whilst there are many 0 deposit car finance deals that you can benefit from, having a deposit for car finance can be beneficial. From a lender's point of view, it shows good financial responsibility and means you don't have to borrow as much from the lender.
Make a joint application. If you're struggling to get approved for finance on your own, you could consider applying for a joint car finance deal. A joint car finance deal is when two people, usually a couple, apply for finance on the same car and are both responsible for meeting the repayment deadline.
Avoid multiple applications. If you're looking to get quotes from different car finance lenders, it can negatively impact your credit score if you make multiple hard search applications in a short space. Instead, you can use a broker like us – you only need to apply once and we do the rest!
Factors considered by lenders to get car finance:
If you have a bad credit score, you'll be pleased to know that a car finance approval is not just about your credit history. There are other factors that car finance lenders consider before they decide to offer you a finance deal or not. 
1. Affordability
Your affordability is really important. Your affordability is how much you can afford to put forward for your car finance deal each month. We will ask you for your maximum monthly budget to help you shop for cars within your budget and also run a quick affordability check to make sure this is affordable for you.
Related – What does affordability mean?
2. Employment status
Before you get approved, lenders will require you to provide 3 months' bank statements to prove your income and also work out your affordability. It can be easier to get approved for finance when you have a full-time job. However, it can be possible to get car finance on benefits and also get a car when you're self-employed too! 
3. Age
Car finance agreements are legal agreements which you will need to sign. You will agree to follow the rules of the agreement till the end of the term. If you fail to do so, it can have big financial consequences. Due to this, you have to be 18+ years old to be considered for a car finance deal. Similarly, many lenders also have a maximum age restriction of around 70 years old.