Guarantor car finance is a perfect solution when you need a car but are worried you won't get approved on your own. Car finance with a guarantor can also see you offered a lower APR % because the risk is reduced from the lender's perspective. We've put together the best advice on getting a guarantor car loan for both the person applying and the guarantor.
Get approved today!
Getting a car finance loan with a guarantor is really simple, just get started by applying online and we will do the rest.
What does guarantor finance mean? 
A guarantor car loan means that someone you know, usually a family member or close friend, agrees to pay your repayments when you miss yours, essentially guaranteeing the lender that the repayment will be made.
This type of finance is a very popular choice with people with bad credit or no credit. If you have been declined for car finance before or you've had a few hiccups lately then this can be a brilliant way forward for you. Find out more about Bad Credit Car Finance and the options available to you.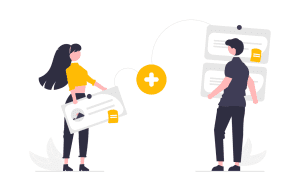 How does guarantor car finance work?
When you apply for car finance with us we will try and get you matched up with a lender that does car finance WITHOUT a guarantor as this is typically the preferred option for most people. Our bespoke business model has been designed with bad credit applicants in mind. Our lending panel is made up of some of the most trusted lenders in the UK who do not require a guarantor to support your application. However, if this isn't, possible then we look at your best finance options.
If this happens, one of our car finance experts will give you a quick call to let you know that a guarantor is needed to get you approved, or that we have you an approval already in place but a guarantor may help you get an even lower rate. We will guide you through the whole process and do all the work for you! 
Which cars can you buy on finance? 
Once you've secured a guarantor loan or one of our guarantor-free car finance packages from one of our lenders, you can shop for cars within your budget! All we ask from you is to select a car from a participating FCA-compliant UK dealer. Once you've found a car, we liaise with the dealer on your behalf and do our own dealer checks to make sure they're reputable and verified by the Financial Conduct Authority. You can view cars that are available from participating garages near us in Newcastle upon Tyne or source your own vehicle online. 
Requirements for guarantor cars:
✅ Both you and your guarantor must have lived in the UK for at least 3 years.
✅ You are both at least 18 years old.
✅ You are both able to prove your affordability.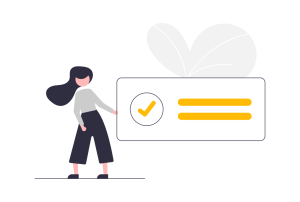 Does your guarantor need to be a homeowner?
No, our car loan guarantor requirements do not include being a homeowner, it's just a bonus if they do. Your guarantor should have good credit if they are not a homeowner to give you both the best chance of being approved for car finance.
Who would be suited to a car finance deal with a guarantor? 
Guarantor car loans are most suitable for those who have poor credit and struggle to get a car loan on their own. If you are self-employed you can sometimes find a guarantor who can help ease the lenders' mind and ensure you get the approval you're after. Find out more about getting car finance when self-employed.
Supporting a car finance application by being a guarantor: 
Have you been asked by a family member or friend to become their guarantor on a car loan? You might be wondering what this even means and what exactly would you be agreeing to.
Being a guarantor for car finance means you are acting as a backup for the person taking out the guarantor loan. If they miss a payment it becomes your responsibility to pay the loan back. Accepting the responsibility of becoming a guarantor should be taken seriously as once you have accepted you can't back out once outside of the 14 days cooling off period.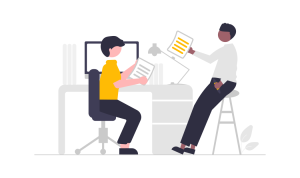 Our advice before entering into a guarantor finance deal:
Whether you're the borrower or the guarantor you need to know what happens if you miss payments and how you can protect yourself.
What happens as a guarantor if the person taking out car finance doesn't pay?
If the person taking out guarantor car finance misses a payment, then the lender will get in touch with both them (the borrower) and you as the guarantor. They will work with the person borrowing the money first to try and get them back on track. You are there as a safety net, so they will try and sort things out with the borrower before speaking to you.
The guarantor car finance lender will usually take about 14 days to try and resolve a missed payment with the borrower, however, if they are not able to get in touch or the payment won't be made then they will contact you as the guarantor. 
What happens if the guarantor can't meet the repayments either?
This is a terrible situation to find yourself in. Usually, if the lender is worried this might happen you won't be accepted for the guarantor car finance, to begin with. But unfortunately, things can change, and your financial situation may have completely changed since you first got accepted as the guarantor. If you find that the lender is requesting repayments from you and you're unable to make them, you are likely to see the following happen:
Your credit score will be damaged as your missed payments are recorded
You will likely be summoned to court as the lender tries to claim the money back
Prevention is far better than cure. To avoid this situation, you can do the following to protect yourself:
Read and re-read your documents to ensure you know exactly what you are agreeing too.
Put some money aside just in case you are required to make the repayments.
Have a discussion with the person asking you to be their guarantor to find out how they plan to pay the loan back. 
How long does it take to get car finance with a guarantor?
We work as fast as we can to help you get the most suitable guarantor car finance. We know that for most people the need for a car is pressing and as such, we look to get your car loan paid out as fast as possible.
As long as you have given us the correct details, we can match you up with the right lenders in a matter of minutes. When it comes to getting a guarantor car loan, you typically wait about 24 hours from when the documents are signed, to getting your car finance paid out.
Once the loan has been paid out you can buy your car from anywhere. This is one of the biggest benefits of getting guarantor car finance as it means the money is yours to buy whatever you want. Unlike standard car finance where the loan only covers the cost of the car, with guarantor car finance you can use the money on car insurance, tax, fuel, air fresheners, or anything else you want. It also means that you can buy your car privately if you wish.
Ready to get started?
Car finance with a guarantor is a popular choice for those who are struggling to get approved on their own. However, thanks to our specialist lending panel, we can prove car finance with NO need for a guarantor. Make a free, no-obligation application that won't harm your credit score and one of our team will be in touch with a decision for you!