If you're reading this blog, then you may have already been refused car finance. It can be disheartening when you have your heart set on getting a car finance but can't secure the finance deal you want. But not all hope is lost. Poor credit car finance specialists like us help people like you to get the approval you're after. But first, let's take a look at your options now and also how car finance refusal affects your credit score.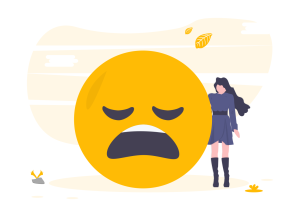 Why have I been declined car finance?
There are a number of reasons why you may have been declined for finance.
Bad credit. Unfortunately having a low credit score can mean that finance lenders see you as more of a risk to lend to. If you've missed a payment in the past or you have no credit history, lenders may be worried that you won't pay your finance back. We work with a range of finance lenders who specialise in giving people with low credit scores a chance to get an affordable finance deal.
Related – What is the lowest credit score needed for car finance?
Affordability. Many of our finance lenders take your affordable into account to help get you approved if you have bad credit. Affordability is how much you can afford to pay for finance each month. All finance lenders have to abide by the 'responsible lending' code which is in place to protect finance customers. It would be irresponsible of a lender to accept someone for car finance if they can't afford to meet the repayments each month.
Employment status. We are lucky to be able to offer finance to a whole range of customers, including people on benefits. However, having no employment and little income could be a reason you were declined for car finance. Lenders may be worried that you can't afford to pay your finance back each month.
Does your credit score go down if you are declined for car finance?
Many people search for car finance no credit check when they're worried about their chances of approval. But, the good news is being refused car finance does not harm your credit score. Our car finance application only uses a soft search credit check. This type of credit check doesn't harm your credit score and isn't recorded on your credit file. It only allows us to take a quick look at your credit report without getting access to the full thing. We also can't see what applications for finance you have made and the outcome of the application. You may have applied with a car finance company that asks to perform a hard search on your credit file. A hard search gives lenders full access to your credit report. It is recommended that you shop around for car finance but making multiple applications for finance in a short space of time can negatively impact your current score.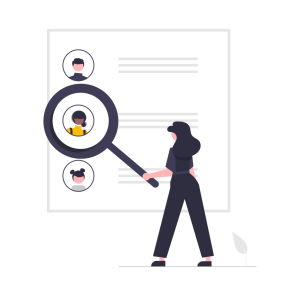 How do hard searches affect your credit rating?
Your credit score may only be impacted by a hard search if you keep on applying with many different companies. A hard search also allows lenders to see which applications you have previously made for finance. They can also see if you were accepted or declined for this finance application. Being repeatedly declined by other car finance companies can put potential lenders off as it suggests there is something on your credit file which may be holding you back. If you are accepted for finance with us, some of our lenders may want to run a hard search on your credit file but we will have provisional approval for you which can work in your favour. A hard search typically stays on your credit report for around 12 months and then naturally drop off. At this point though, you will already have your car finance agreement in place and won't need to perform another hard search until you're at the end of your agreement and want another car loan deal or if you decide to refinance a car loan. 
What to do after you have been refused car finance?
Find out why your application was rejected
If you have declined car finance, you may not know why. You can ask the lender their reason for not accepting your finance to get a clearer picture of what's going on. You can also check your credit report yourself for free to see what information is listed on your report. In a recent survey of our customers, we found that 25% of applicants didn't know what their current credit score was when they applied for finance with us! Its recommend that you get into the habit of checking your score regularly and making sure all your information is accurate and up to date.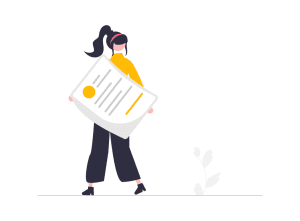 Spread out your car finance applications
If you're still looking for car finance, it's best to not continue to apply with every car finance company on the market. Being a car finance broker, we can help you to compare a range of lenders without harming your credit score. We have access to a large panel of trusted UK lenders with multiple finance packages available. 
Improve your credit score
If you want to get a better rate and wait a little while before you get car finance, you could consider improving your credit score first. You should try to make all your current payments on time and in full, reduce the amount of debt you currently have, try not to take on any newer credit and keep your credit usage low.
Need more information? Read our blog on how to rebuild your credit score.
Looking for car finance?
We can understand that being declined car finance can make owning a car seem like a million miles away. However, it doesn't have to be. With our footprint-free application and a wide lending panel, we can help get you the approval you're after without harming your credit score.