Hybrid cars are becoming more popular than ever and it can be easy to see why! There are a whole host of reasons why you should choose a hybrid car for your next vehicle. Drivers may also be spurred on to consider an eco-friendly car in light of the 2030 petrol and diesel ban being brought forward. Buying a hybrid car now can also be a great investment ahead of the UK hybrid car ban when demand will be higher. However, whatever your reason for considering a hybrid car, our latest blog is here to help you decide if it's the right fuel choice for you and how a hybrid car would fit in with your lifestyle.
What is a hybrid car?
A hybrid car is one that uses two means of propulsion to power the vehicle. Usually, an electric motor is paired with a petrol or diesel engine but more commonly with a petrol engine. Hybrid cars are different from electric cars and aren't 100% 'green' as there is still a traditional combustion engine involved. Depending on the type of hybrid you choose to buy, the electric motor can either be used independently or simultaneously with the petrol or diesel engine.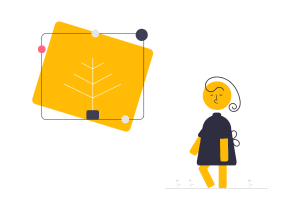 Learning how hybrid cars work can depend on which type of hybrid car you choose. In the UK, thee are 3 main types of hybrid cars and you may be suited to one over others. They tend to be a full, mild and plug-in hybrid optjosn. Lets take a look at each type of hybrid car in more detail.
Full Hybrid
A full hybrid can also be known as a parallel hybrid and is the most popular hybrid car you can buy. The batteries in a full hybrid tend to be quite small but the electric motor can be used simultaneously with the combustion engine or independently. The electric motor can be used to give the petrol or diesel engine a boost or can run on an electric range too. However, the electric range can be very limited and only works best at lower speeds. Full hybrids also don't need to be recharged and instead you can refuel the petrol or diesel engine as normal and the electric motor is recharged through regenerative braking.
Mild Hybrid
A mild or self-charging hybrid does what it says on the tin. This type of hybrid car can recharge its batteries through regenerative braking, just like a full hybrid. Unlike a full hybrid though, the electric motor can't be used on its own. Instead, it's used to support the combustion engine and can give the car extra power when it comes to accelerating. This can help to increase fuel efficiency and reduce CO2 emissions.
Plug-in Hybrid (PHEV)
For drivers who want to reap the benefits of getting an electric car but don't want to pay the higher price tag, a plug-in hybrid car could be perfect for you. This is because plug-in hybrid cars tend to have larger batteries and like a full hybrid can be used independently or simultaneously. Plug-in hybrids can be recharged through regenerative braking and also by plugging them in and taking electricity from the national grid. The average plug-in hybrid can offer around 30-40 miles of all-electric driving and if you choose to have an at-home charger installed, you could charge your hybrid car overnight. By staying within the electric range and recharging your car at home, you could use your hybrid car as a full EV!
5 reasons why you should get a hybrid car:
There are so many reasons why you should consider getting a hybrid car but we've whittled it down to 5 of the most important.
1. Better for the environment
When comparing eco-friendly cars, hybrids are less 'clean' than full EVs. However, they have a much less harmful impact on the environment. The emissions released by petrol and diesel engines speed up the rate of global warming and damage air quality. Hybrid cars can work at a more efficient rate, thanks to the electric motor and this in turn reduces the number of pollutants. You also have the choice to use the electric range for zero-emissions driving when you choose a plug-in hybrid.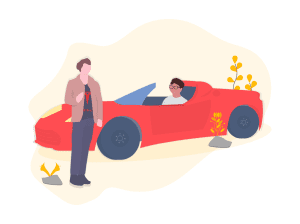 2. Reduced fuel consumption 
Hybrid cars can use little to no fuel, depending on how you use your vehicle and also which type of hybrid car you use. It can also cost a lot less to run a hybrid car as the cost to charge is much less than it is to refuel your vehicle. Even a full or mild hybrid that requires petrol or diesel uses the fuel more efficiently so you can save money and make your fuel go further.
3. Reduced or no car tax to pay
The amount of CO2 your vehicle releases can determine your road tax rates and which car tax band you fall into. Hybrid cars can benefit from reduced road tax fees or some models can even pay no road tax at all! Find out more about car tax bands and how they work. 
4. Exempt from congestion charges
More UK cities than ever are adopting Clean Air Zones or Ultra Low Emission Zones to help tackle climate change. These zones charge drivers a fee for driving through them and the amount you pay depends on the CO2 produced by your vehicle. As of January 2022, all-electric cars and all plug-in hybrids are exempt from any of these congestion charges. Full and mild hybrid can also benefit from a reduced rate and some may be exempt too but it can be worth using a ULEZ compliance checker.
5. Smooth driving experience
Many hybrid car drivers comment on how the driving experience has been improved. there's no big, clunky engine and instead, a smaller petrol or diesel engine is used. The electric motor delivers torque instantly to the wheels which can make hybrid cars more responsive. 
Finance a hybrid car
We are also one of the few car finance brokers who can help you finance a hybrid car. All our hybrid car deals come with no deposit needed and we even have options for bad credit applicants. We only use FCA-approved dealers which means you get extra peace of mind when it comes to choosing your used hybrid car.