It's a fact of life that cars will depreciate after you purchase them. 75% of cars are now bought on finance and with many of those deals running for three years, it's inevitable that you will have to sell or trade your car in. This leaves many people facing depreciation and potential negative equity on car finance agreements. There are some ways that you can reduce your loss so read on for some tips on how to mitigate depreciation.
What is car depreciation?
Depreciation is the difference between the amount you buy your car for and the amount that you get back when you sell it or trade it in for a new car. It depends on a few factors such as the price, the running costs and the quality of the car.
Most cars lose 50-60% of their value in the first three years of ownership, with most cars taking the biggest hit in their first year of ownership.
How can I avoid depreciation?
The biggest factor that will affect depreciation is the model of your car. Some cars are notorious for losing their value much quicker than others, so it's important to do your research before you purchase a car. We've compiled a list of the best value cars to get you started.
What sort of condition your car is in is another big factor in determining the residual value of your car. Look after your car to ensure it's in the best possible condition when you need to sell it or trade it in and you'll get more money for your car.
Mileage will also affect the value of your car – if you've racked up a lot of miles then your car will be less desirable to a buyer.
Finally, fuel economy is now also a factor in determining how much your car could sell for. Decent fuel economy is one of the biggest costs that people consider when choosing a new car whilst depreciation is often overlooked. However, according to research from CAP Automotive, depreciation will cost the average motorist three times as much as they spend at the petrol pump. This means it's really important to do your research before you purchase a new car!
Buying a new or used car is the safest way to avoid the largest depreciation, with new cars losing as much as 40% of their value in the first year.
Top 5 Fastest Depreciating Cars 2022
1. Audi A8
Model: 50 TDI quattro Vorsprung L
List price: £102,935
36k/3yr resale value: £34,075
Price drop: £68,860
Retained value: 33.10%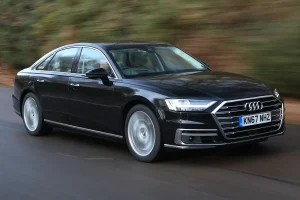 2. Maserati Quattroporte
Model: V8 Trofeo
List price: £130,140
36k/3yr resale value: £44,525
Price drop: £85,615
Retained value: 34.21%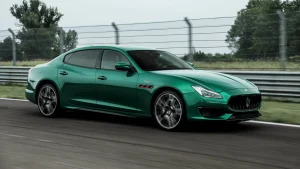 3. Fiat Tipo
Model: 1.0
List price: £19,595
36k/3yr resale value: £6,850
Price drop: £12,745
Retained value: 34.96%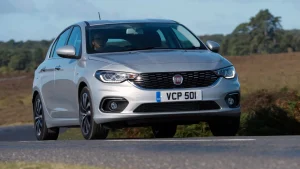 4. Lexus LS
Model: 500h 
List price: £82,125 
36k/3yr resale value: £28,850 
Price drop: £53,275 
Retained value: 35.12%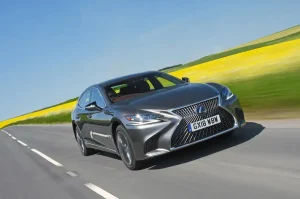 5. Peugeot 108
Model: 1.0 72 Collection
List price: £14,960
36k/3yr resale value: £5550
Price drop: £9410
Retained value: 37.10%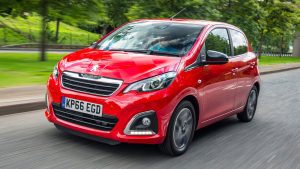 Top 5 slowest depreciating cars 2022 UK
1. Porsche 911
Model: GT3
List price: £133,830
36k/3yr resale value: £119,575
Price drop: £14,255
Retained value: 86.35%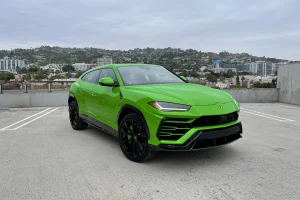 2. Lamborghini Urus
Model: 4.0T FSI V8
List price: £177,297
36k/3yr resale value: £152,350
Price drop: £24,947
Retained value: 85.92%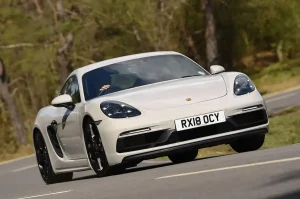 3. Porsche 718 Cayman
Model: 4.0 GT4
List price: £80,715
36k/3yr resale value: £67,450
Price drop: £13,265
Retained value: 83.57%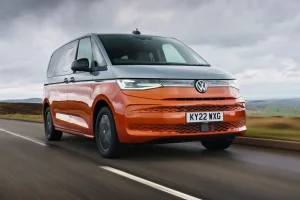 4. Volkswagen Multivan
Model: 1.4 TSI eHybrid Life
List price: £48,835
36k/3yr resale value: £40,450
Price drop: £8385
Retained value: 82.83%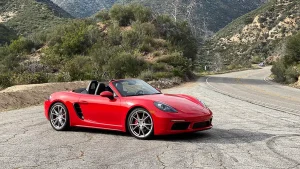 5. Porsche 718 Boxster
Model: 4.0 Spyder
List price: £79,075
36k/3yr resale value: £64,325
Price drop: £14,750
Retained value: 81.35%